Lies Like Wildfire by Jennifer Lynn Alvarez – Book Review
Lies Like Wildfire by Jennifer Lynn Alvarez – Book Review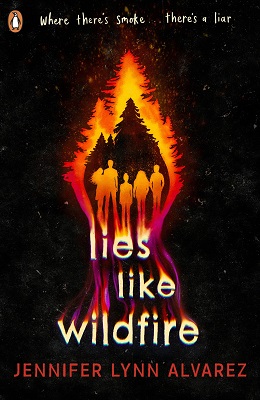 Lies Like Wildfire
Author – Jennifer Lynn Alvarez
Publisher – Penguin
Pages – 320
Released – 9th September 2021
ISBN-13 – 978-0593309636
Format – ebook, paperback, hardcover, audio
Rating – 4.5 Stars
I received a free copy of this book.
This post contains affiliate links.


Synopsis
The monsters have known each other their whole lives. This is their final summer before college – time to hang out, fall in love and dream about the future.
Until they accidentally start a forest fire which destroys their hometown and leaves death in its wake.
Desperate for the truth to remain hidden, the group make a pact of silence.
But the twisted secret begins to spin out of control and when one of the friends disappears they all become suspects.
We know how it starts but where does it end?
Lies Like Wildfire is a YA novel by author Jennifer Lynn Alvarez. The plot follows a group of teenagers who have been friends since they were little and call themselves 'The Monsters'.
Whilst enjoying the day out together the friends accidentally start a wildfire, rather than own up to their mistake they agree to stay silent, but as the fire rages on destroying homes and killing people cracks begin to show in their friendship and their pact.
As the net begins to close in on them one of the teens disappears after stating they were going to the police, the new question is did one of the group go to extreme measures to keep their secret?
This is a book that is bang up to date and covers a subject that affects many, is often in the news, and happens around the world – wildfires.
The group of friends have been keeping secrets since they were little and have a code of honour between them but they have never encountered anything as serious as starting a wildfire and so keeping shtum about it comes easier for some than others.
Our main protagonist is the daughter of the local sheriff and thinks she knows a lot about evidence and fingerprints on items found in fires but it turns out she isn't quite as clever as she thought, although she is pretty ruthless and is the one holding the group together.
The story is fast-paced and I rushed through it. The book opens with a search party for one of the teens and then goes back in time to show you how we got to this point. For most of the way through I was engaged and gripped to the pages. I enjoyed the feelings and emotions that played out as well as the police trail that lead them to some of the members. However, I found the ending a little bleak, especially when the rest of the book had been a unique and creative YA thriller.
This last 1% didn't ruin my enjoyment though. If you are after a YA thriller that is well-written and takes you on a journey, plus is an emotional rollercoaster, then grab yourself a copy of Lies Like Wildfire today.
Purchase Online From:
---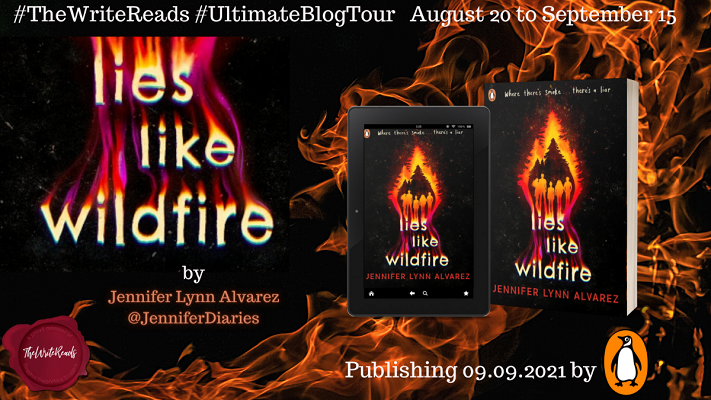 ---
What did you think of 'Lies Like Wildfire'? Share your thoughts in the comment section below!
---
The above links are affiliate links. I receive a very small percentage from each item you purchase via these links, which is at no extra cost to you. If you are thinking about purchasing the book, please think about using one of the links. All money received goes back into the blog and helps to keep it running. Thank you.
Like us on Facebook – Tweet us on Twitter – Pin us on Pinterest – Join us on Instagram