The Next Chapter with Louise Jensen
Louise Jensen
Today we welcome back author Louise Jensen to Whispering Stories Blog to catch up on what she has been doing since our interview with her back in October 2017 on 'The Writing Life of: Louise Jensen'. This post contains affiliate links.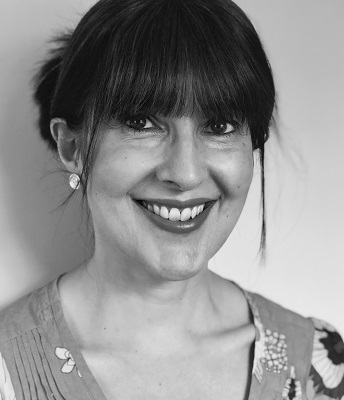 Louise Jensen has sold over a million English language copies of her International No. 1 psychological thrillers The Sister, The Gift, The Surrogate and The Date. Her novels have also been translated into twenty-five languages, as well as featuring on the USA Today and Wall Street Journal Bestseller's List. Louise's fifth thriller, The Family, will be published in Autumn 2019 by Harper Collins.
The Sister was nominated for the Goodreads Debut of 2016 Award. The Date was nominated for The Guardian's 'Not The Booker' Prize 2018. The Surrogate has been nominated for the best Polish thriller of 2018. The Gift has been optioned for a TV film.
Louise lives with her husband, children, madcap dog and a rather naughty cat in Northamptonshire. She loves to hear from readers and writers.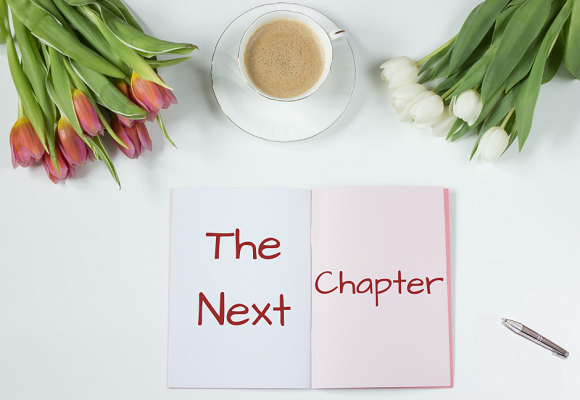 Welcome back to Whispering Stories Blog, lovely to be featuring you again. We last met you back in October 2017 when we spoke to you about your writing life and your latest book at the time 'The Surrogate'. Since that date I believe you have written and published another two books, The Date and The Family.
1) How has life changed since we last met you?
The biggest change has been a change of publisher, from digital to traditional which means a slower schedule for me. It's been lovely over the summer to spend more time with the kids.
2) Has your writing style changed since we last interviewed you?
I don't think so but I now really familiar with the phrases I over use so I'm better at catching myself before I write another character is glancing or shrugging…
3) Have you allowed yourself to be influenced by your readers' opinions of your characters?
No, although it did surprise me to receive an email asking me if it was hard to deliberately write a book where every single character was unlikeable. I like all of my characters, even the flawed ones.
4) Have you found writing gets easier or harder the more books you write?
Both. As a writer I want to push myself and am always learning so each book has a different and more complicated structure than the last. The book I'm currently writing for my 2020 release has four viewpoints and two different timelines. It's hugely challenging but I'm loving it. Knowing what makes a good story now makes the process a little easier.
5) Is there a difference in the way you feel about your books the more you publish? As in do you still feel the same level of excitement?
I am so excited to bring out The Family. It's over a year since The Date was published and it feels like forever to me! I'm am genuinely overwhelmed every single time I see my book on a shelf and incredibly grateful. I don't think that will ever wear off.
6) If you could live within the pages of any of the books created by you, which would you choose?
The Sister, my debut. Life in the Oxfordshire village Grace and Charlie lived in had much chocolate, wine and music!
Concerning your latest book: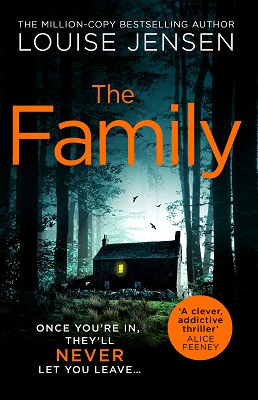 The Family
Author – Louise Jensen
Publisher – HQ
Pages – 384
Release Date – 3rd October 2019
ISBN 13 – 978-0008330101
Format – ebook, paperback, audio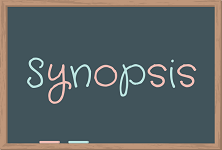 ONCE YOU'RE IN, THEY'LL NEVER LET YOU LEAVE.
Laura is grieving after the sudden death of her husband. Struggling to cope emotionally and financially, Laura is grateful when a local community, Oak Leaf Organics, offer her and her 17-year-old daughter Tilly a home.
But as Laura and Tilly settle into life with their new 'family', sinister things begin to happen. When one of the community dies in suspicious circumstances Laura wants to leave but Tilly, enthralled by the charismatic leader, Alex, refuses to go.
Desperately searching for a way to save her daughter, Laura uncovers a horrifying secret but Alex and his family aren't the only ones with something to hide. Just as Laura has been digging into their past, they've been digging into hers and she discovers the terrifying reason they invited her and Tilly in, and why they'll never let them leave…

7) How long did it take you to write this book?
This book has been the longest process, changing publisher and switching to traditional has meant the edits have taken place over a good stretch of time. From starting to write the book to finishing the edits has taken well over a year.
8) Can you tell us a little about your new book?
My son had asked me about terrorism and why people do bad things. I began to research brainwashing to try to explain things as best I could and I became totally engrossed with cults and real life stories of people who have adopted a lifestyle or a way of thinking that is completely out of character, because of the influence of another person or a group.
I began to wonder if two vulnerable women, isolated from their everyday life, and placed in the same situation would react the same. I thought how interesting it would be if those two women were mother and daughter. What if they joined a commune and one wanted to leave and one didn't? How would that affect their relationship. What if they weren't allowed to leave, not alive anyway…
9) Can you tell us anything you edited out of your book?
There is a point in the book where Laura, the mother, discovers something in the Lambing Shed. I rewrote that part so many times because it was impossible to tie it into the story but I was determined to keep it. Each day I'd reread what I'd come up with the day before, delete it and start again. It took weeks to get right!
10) Are you still going through the same publishing methods?
I'm still publishing on the same platforms; digital, audio and paperback albeit with a new publisher.
11) Can you remember seeing your book for the first time in the bookstore, supermarket, online?
Yes! I walked into Waterstones for the book launch of my debut, The Sister and there was a huge table display. My legs turned to jelly and I almost fainted. I couldn't stand. Couldn't breathe. Couldn't stop crying. The manager, Natasha, had to fetch me a chair, tissues, water… I was horribly embarrassed but she's become a really good friend now!
12) What next for you in your writing career?
There's a new thriller coming in 2020 and I'm also experimenting with something completely different. Watch this space…
Reviewers' Questions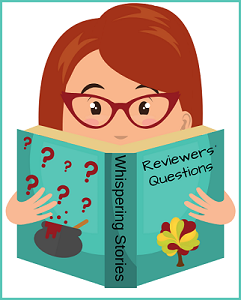 1) Question from Kerstin – How do you work out the plot?
I never plan a story but I always make sure I know who the main character is and what they want and potentially what will stop them getting that, before I start writing. I rarely write in order so if I think of an exciting scene or even a potential end I write that and stitch it together at the end. I have a pad on my desk so I do bullet point ideas as I'm working, if they come.
2) Question from Ellwyn – When you're not writing, where can we find you?
I love nature – and my dog, Granger, is very grateful that I do – so I'm usually outside with my camera while Granger runs around.
3) Question from Nia – If you look back at your first book, which part of the writing or publication makes you the proudest now?
I think seeing my surname – my children's surname – on the cover knowing that when I'm no longer here they will still have that legacy.
---
Author links





---
Share your thoughts on our interview with Louise Jensen in the comment section below!
---
The above links are affiliate links. I receive a very small percentage from each item you purchase via these link, which is at no extra cost to you. If you are thinking about purchasing the book, please think about using one of the links. All money received goes back into the blog and helps to keep it running. Thank you.