The Writing Life of: Susanna Kleeman
Susanna Kleeman
This week I am thrilled to be interviewing author Susanna Kleeman. Susanna will be sharing with us details of her writing life, telling us all about her new book 'Twice', which was released on 25th June 2021, and answering a few fun questions. This post contains affiliate links.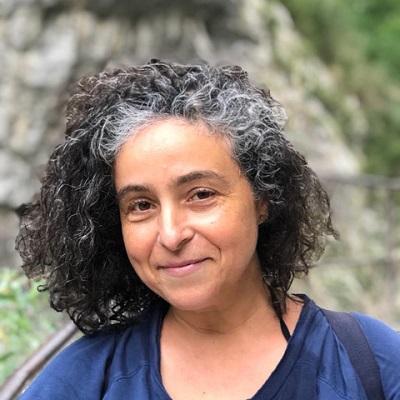 Susanna Kleeman is a writer from London who works in digital tech. Her first book, MY REJECTIONS (2020) is a short memoir of hubris, humiliation and triumph against the odds. Her first novel TWICE is out now from Zer0 Books.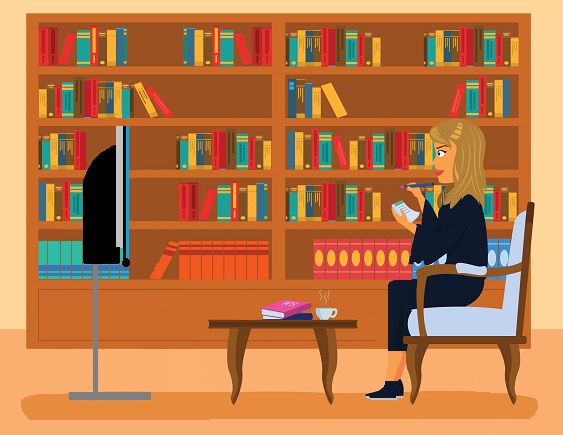 1) Did you enjoy writing when you were a child?
I loved writing when I was a child, and won the Royal Court Theatre's Young Writers' Festival when I was 11, which meant my play PERFECT PETS got performed at this venerable London theatre. The story is more complicated than it seems though, and I'll write about it one day.
2) Which author shaped your childhood?
Lewis Carroll and Sir Arthur Conan Doyle. I love a dark, thrilling, fantastical tale. The Speckled Band has traumatised me for life. I also loved Agatha Christie, who petrified me, and continue to love the Thousand and One Nights: such fantastic stuff in there. I read it to my kids.
3) What motivated you to begin your first novel?
Revenge. That's possibly why it wasn't very good. I had to write three and a half bad autobiographical novels before I wrote TWICE.
4) Do you plot your book, or are you a pantser?
I plot and I pants! For TWICE I did the very wasteful thing of starting out and writing a huge first draft, kind of based on some sort of plan. That's what it took for me to find out the real plot and story of what I was trying to write. So I went back and did the plotting and the next drafts were much easier. Hope not to do this the next time round!
5) What is your average writing day?
I get up at 5am and write for two hours, usually in bed. Then I perform my day job(s) and look after my kids.
6) What is the best thing about being an author?
The absolute freedom to express every last drop of my freaky soul in the most entertaining form I can muster.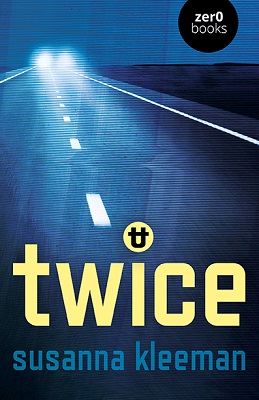 Twice
Author – Susanna Kleeman
Publisher – Zer0
Pages – 384
Release Date – 25th June 2021
ISBN 13 – 978-1789046212
Format – ebook, paperback
Synopsis
Is Nim on the run with her ex or his double?
A thrilling look at coercive control on a global and personal scale, TWICE is about doubles, false fronts, ex-loves, the secret history of the world and what we've lost now that digital tech tightens its grip on our hearts and souls.
Nim's ex-love returns from Silicon Valley, wanting a book from their childhood. She chucks him out. Moments later, he's back again, one fingertip missing, claiming he's the real Chris and that Nim's first visitor was an imposter. Nim doesn't believe him, so he abducts her, forcing her on a journey where nothing is as it seems.
"Wryly hilarious and utterly bonkers, TWICE is like nothing I've encountered. Imagine David Cronenberg making a horror film after binge-watching Fleabag, and you'll have a general idea of the kind of roller-coaster ride that awaits in Kleeman's delightful horror." –Dan Chaon, author of ILL WILL
Purchase Online From:
7) How did you go about researching the content for your book?
I was made redundant and used the severance pay to finance going to the British Library every day for about five months and allowing myself to look up all the answers to a series of seemingly unrelated historic events that I was obsessed with.
8) How long did it take to go from the ideas stage to writing the last word?
Hmmm! About eight years!
9) What made you choose the genre you write in?
I once went to stay in the house of a woman I didn't know who'd just killed herself. A very sad story but she had the best bookshelves I've ever seen, full of books like THE NAME OF THE ROSE, MEMOIRS OF A GEISHA, THE MAGUS, THE SECRET HISTORY, THE GOD OF SMALL THINGS, THE DA VINCI CODE… big haunting utter page turners with mystery at their core. I wanted to write a book that would sit nicely next to these… whatever genre they are!
10) How did you come up with the name(s) for your lead character(s)?
The name 'Nim' just came into my head. Perhaps because she is witty and nimble.
11) Can you give us an insight into your characters?
Nim has got over a complicated childhood and is a semi-happy professional in London when the past knocks on her door twice and she is drawn back into a mystery that trashes every single thing she ever thought she knew. Chris is her ex boyfriend, now a Silicon Valley zillionaire. The story he tells about himself and the mess he's got involved in may or may not involve his identical twin(s) or his clones. I couldn't possibly say more: you'll have to find out what kind of person Chris is for yourself!
12) How did you feel when you had completed your book?
Ecstatic, weepy and with a whole lot of time on my hands.
Fun Questions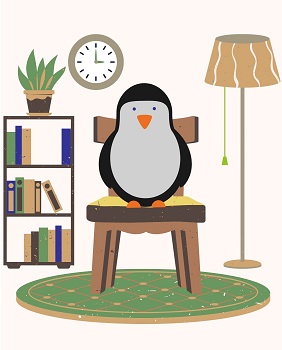 1) Do you have a favourite quote you live by?
'We can always bear the misfortunes of others' – la Rochefoucauld
I've got two kids. Do they count?
3) What's on your current reading list?
Hand-Grenade Practice in Peking by Frances Wood. This is a hilarious memoir of being one of only very few foreign students in China in the 1970s.
4) Your book has been made into a feature film, you've been offered a cameo role, what would you be doing?
I'd be dribbling in mock senility in a fake hospital on a container ship.
5) If you could travel to the fictional world of any book for the day, which would you choose?
It's got to be one of those very sumptuous palaces of feasts and jewels in the Thousand and One Nights.
6) There's a penguin sitting in your writing chair, what is the first thing he says to you?
'Do some work.'
---
I would like to say a big thank you to Susanna Kleeman for sharing with us details of her writing life and for a wonderful interview.
Author links



---
Share your thoughts on our interview with Susanna Kleeman in the comment section below!
---
The above links are affiliate links. I receive a very small percentage from each item you purchase via these link, which is at no extra cost to you. If you are thinking about purchasing the book, please think about using one of the links. All money received goes back into the blog and helps to keep it running. Thank you.
Like us on Facebook – Tweet us on Twitter – Pin us on Pinterest