The Writing Life of: J.J. Barnes
J.J. Barnes
This week on 'The Writing Life of:' I am thrilled to be interviewing author J.J. Barnes. She will be sharing with us detail of her writing life, telling us all about her latest book 'Lilly Prospero And The Mermaid's Curse', which was released on 23rd June 2016, and answering a few fun questions too. Post contain affiliate links.
So without further ado I'll hand you over to J.J. Barnes. Post contain affiliate links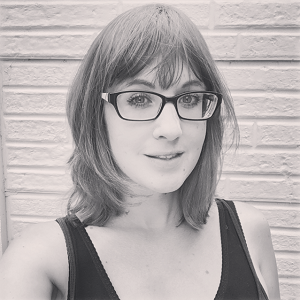 J.J. Barnes is the author of a young adult urban fantasy series, The Lilly Prospero Series, for Siren Stories. She also writes for The Independent, Blazing News, Feminist Current and The Huffington Post about women's issues, feminism and parenting.
---
1) As a child what did you want to do when you grew up?
All I ever really wanted to do was write. I went through a phase of wanting to be a ballet dancer, but writing books was my goal from before I was too little to even write my name. I was always obsessed with stories. I loved to read and watch them, but I always wanted to tell my own.
2) Who were your favourite childhood authors?
My mother always read Enid Blyton and Beatrix Potter to me. I loved Famous Five and The Magic Faraway Tree so very much and completely latched onto the world of children having adventures.
When I was starting to read "proper" books on my own I discovered Richard Adams' Watership Down and absolutely broke my heart over it, I read it several times and desperately on each reading. I always loved books about teenage girls; Judy Blume, Jacqueline Wilson, Ann M Martin's The Babysitter's Club. Then, of course, I am firmly of the Harry Potter generation. I read it on the bus on the way home from the bookshop when I was 11 and I still remember the feeling I had in my guts, I still get chills on my arms when I think about it. It hooked me in a very real and guttural way. I was invested. I read it three times in that first week.
When I look back over the books that were so important to me during my formative years it's easy to see why I write the books I write.
3) At what point in your life did you realise you wanted to be a writer?
When I realised that was an actual job I suppose. Before I really understood what having a job was. I always did it. I was forever presenting short stories to my mum and asking for her critiques. I was given a large white leather file with a gold clasp that I used to carry everywhere to write my stories in. I'd sit in my bedroom during the school holidays writing stories.
I don't know how much of it is that it's something I love, which I do, and how much of it is that I don't really know how to do anything else… which I don't.
4) How did you go about following that dream?
Wrote and wrote and wrote. And wrote some more. I had real jobs too, good ones and bad ones. Mostly really bad ones. I had good and bad life experiences, I got married and divorced, had a family. The more of life I experienced the more I found to write about. I wrote fiction and non-fiction. Whatever was going on in my life, whatever I was trying to accomplish or struggling to process, I wrote. I never stopped or gave up, even though I was never certain anything would actually come of it.
After my divorce I was living alone with my daughter, Rose, and I met a man named Jonathan McKinney who was also writing. We combined forces. We began creating a shared universe, inspired by the comic book universes we have both loved, and began writing our books within it. Together we created Siren Stories, a universe that is growing every day.
5) What is your writing day like? Do you aim for a certain amount of pages or words before you stop for the day?
I am a stay at home working mum. My writing day is not as structured or calm as I would perhaps like it to be, but that's okay. I write whilst I'm breastfeeding the baby. I write whilst my daughter and step son are watching movies and doing jigsaws. I write whilst the dishwasher, washing machine and tumble dryer are all running. I've written at 2AM when the baby has woken up hollering and I've brought her downstairs so she doesn't disturb the big ones.
I have no real expectations or goals for my writing day because if I did I'm fairly certain one of the children would be struck down by a vomiting bug or the baby would start eating cat food. My goal really is just to write SOMETHING every day. Even if it's just a couple of words. As long as there is some progress.
6) Did you ever consider writing under a pseudonym?
Yes. And I do. J.J. Barnes isn't my legal name but it's the name I have written under since I started releasing work. I do it because even though I crave success I do not desire fame. I have to have my face out there because it's part of the job, but this gives me a sense of privacy.
I can keep my work life and my private life separate at least to some extent. And I massively value it. I feel as comfortable as J.J. Barnes as I do any of the other surnames I've gone by in my life, possibly more so, but I can turn it off and just be Jude too.
7) Do you have any strange habits before starting, or whilst in the midst of writing?
Nope. Unless wiping other people's noses counts.
8) Do you write longhand, typewriter, or on a computer?
On my laptop. I type fast and I like to make changes as I'm going and jump about in the story as I'm writing. I can't imagine writing long hand, my arm would ache and I would feel too trapped. With my laptop I can write wherever I go, make changes as I need, and feel more in control.
9) How many books have you written? Do you have any unpublished work?
Two that are available now. The first, Lilly Prospero And The Magic Rabbit, came out in digital in January 2016 and in paperback January 2017. Lilly Prospero And The Mermaid's Curse came out in digital in July 2016 and is due out in paperback at the end of 2017. I'm working on the third Lilly Prospero book and the first in a new series, still in the Siren Stories Universe, right now.
I do have unpublished work but it will remain ever so. I've learned a lot since I wrote it and it doesn't deserve to escape the realms of my computer.
10) Are you a plotter or a pantser?
A bit of both. I plot key points. I know the beginning, middle and end. But then the rest evolves. Sometimes I realise I've written myself into a situation that is brilliant but that I wasn't anticipating and I decide to embrace it and then adapt everything else to suit it.
11) Do you read all the reviews left for your book(s)?
I try to, but sometimes they're left places I haven't seen and then I discover them ages after so there are probably some I've not seen. I've not really had bad reviews. There's a couple that are less keen but that's okay. Not everybody will like everything, so as long as for the most part they're well received that means I'm doing my job. Some of my favourite things in the world get panned by some people. That's just life.
Concerning your latest book: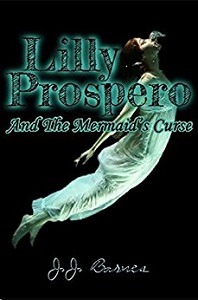 Lilly Prospero And The Mermaid's Curse


The Lilly Prospero Series Book Two
Author – J.J. Barnes
Publisher – Siren Stories
Pages – 255
Release Date – 23rd June 2016
Format – ebook

Lilly Prospero And The Mermaid's Curse is a young adult, urban fantasy following Lilly Prospero and her friend Saffron Jones on a magical adventure to Whitstable.
Whilst on a family holiday, Lilly and Saffron meet mermaids under attack from a mysterious and violent stranger, work with a powerful coven of witches, and fight to save not only the lives of the mermaids, but their own lives as well.

12) How long did it take you to get from the idea's stage to your date of publication?
I started writing Lilly Prospero And The Mermaid's Curse before Lilly Prospero And The Magic Rabbit came out, but most of it was whilst I was pregnant. I was very ill and pretty much bed bound, so I spent hours a day lying down and writing, because I physically couldn't do anything else. That meant it was finished way quicker than anything would normally get done!
It took about 8 months in total, whereas Magic Rabbit was several years and I've been working on my current work in progress for a year now. The paperback is due out in the Autumn of this year but it's available to download on Kindle now.
13) How did you come up with the names for your characters?
I love naming characters. I have a real feel for it and I like to think I'm good at it.
Lilly was Lilly because it was a name I loved anyway, and Prospero in homage to The Tempest, one of my favourite magical stories. Saffron Jones was because she's special and unusual, Saffron being a fairly unusual name, but also trapped in the mundane, Jones being a very common one.
The mermaid's names were fun because they're a different culture so have their own way of naming, just as every culture does, but this was a culture I could create on my own. For the other characters I try to use names that are appropriate to the characters, but still feel special to me when I say them. Not necessarily because they're strange names, but because they feel right when I picture them with that name. It suits the image in my head.
14) Can you give us an insight into your main character(s) life?, What makes them tick?
Lilly and Saffron have come a long way. Lilly is learning about herself in a completely new context. She is no longer the nervous and lonely girl she was and is having to discover her identity as someone incredibly powerful. She feels unsure of herself in this new setting, aware of her strength but not entirely comfortable with it yet.
Saffron is adjusting to a new identity as well, not sure how she fits into the world as a mix of mortal and magic, and seeking a purpose and meaning to her life that isn't dependent on Lilly.
15) Which was your hardest scene to write?
The antagonist is a Harvester. He is capturing mermaids and keeping them alive whilst he harvests their body parts. In one scene I write the experiences of one of the mermaids in his captivity. I got quite emotional. I felt really guilty for putting her through that.
16) How did you come up with the title of your book?
It was quite easy. Lilly Prospero is the name of the series, the Mermaid's Curse is referencing a few different elements of the story of the mermaids in the book.
17) Did you get a family member/friend to read your work before sending to the publishers?
My aunty Jane is my grammar wizard, because I am certainly not a grammar wizard. She has it and goes over it with a fine tooth comb. Then it goes to my proof readers, Steph Warren (who offers an excellent service to other writers as well and I'd highly recommend her) and Zoe Marshall, then back to me. Then I make changes and talk about ideas and updates with them as I go.
I don't feel comfortable putting it to the world unless those ladies are satisfied it's the best it can be. I trust them absolutely.
18) What process did you go through to get your book published?
Because all our work goes through our own company, we do all the formatting and designing ourselves and work with our own people to get the books ready. It means a lot more work for us, but it gives us absolute control over the Universe we work in.
19) What did you do once you had written the final word in your book?
Probably had a contraction. Maybe vommed. I dunno I was very pregnant and very uncomfortable. I get a kind of sadness when I come to the end. It's over and I've loved being in that world so when I have to leave it there's a definite sadness, even if I'm really proud to have done it and excited to see people reading it.
20) What's next for you, writing-wise?
I'm currently working on a new book called Emerald Wren And The Coven Of Seven. I'm coming to the end of my first draft so have a monster editing process to do. I'm also working on the third, as of yet untitled, Lilly Prospero book. I will keep writing Lilly books for a while, I think, because I love those girls so much.
1) What's your favourite food?
Pizza. Or curry. Or chocolate. Or noodles. Probably pizza covered in onions and chillies. But it's a close call. I really love food.
2) If you had a box of crayons and you could only choose one, which colour would you choose?
Turquoise.
3) What movie could you watch over and over again?
I've watched Jurassic Park many, many times. I love it. It's amazing. It never stops being amazing.
4) What would be the top song on your playlist?
"If I Die Young" by The Band Perry. It just gets me so hard. I get tearful every time. I love loads of different songs and loads of different styles depending on my mood and what I'm doing, but that just hits me hard in the feels every time I hear it no matter what.
5) If you won millions, what would be your first purchase?
A house. Currently we are two adults, three children, two guinea pigs and an elderly cat in a small two bed semi. I'd love my children to have their own bedrooms, I want enough room for a dog, I'd like a quiet room just for writing and podcasting.
We love our house and we are very fortunate to live where we do, but we're pretty cramped. I'd buy us a lovely big house if I won millions.
6) A talking duck walks into your room wearing a baseball cap and sunglasses, whats the first thing he says to you?
"Bonjour, je m'appelle Claude Duck." He is a French duck.
You can find out more about J.J. Barnes by visiting the website/social media sites below.
www.jjbarnes.co.uk
@judieannrose
Facebook
Instagram
Goodreads
I would like to say a big thank you to J.J. Barnes for sharing with us details of her writing life, and for a wonderful interview.