Home by Carson Ellis – Book Review
Home by Carson Ellis – Book Review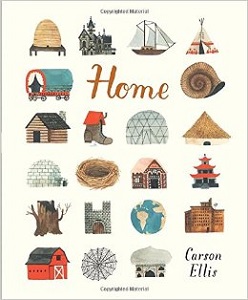 Home
Author – Carson Ellis
Publisher – Walker Books
Pages – 40
Release Date – 2nd June 2016
Format – paperback, hardcover
Reviewer – Stacey
I received a free copy of this book
Post Contains Affiliate Links

The picture book début of Carson Ellis, acclaimed illustrator of the Wildwood series and Lemony Snicket's The Composer is Dead, this is a gorgeous, imaginative celebration of the many possibilities of home.
Home might be a house in the country, a flat in the city, or even a shoe. There are clean homes, messy homes, sea homes and bee homes. Home resides on the road or the sea, in the realm of myth, or in the artist's own studio.
This loving look at the places where people live brims with intriguing characters and is a visual treat that demands many a return visit.

Home, is the début book of renowned illustrator, Carson Ellis. It is a young children's book which shows youngsters all about the different types of homes around the world, and not just those for humans.
From a birds nest to a palace, a boat to a wigwam, kids will be kept amused by all the sights of the different kinds of homes that are available. There is also a short paragraph included with each home, so the children can find out whose home is whose.
As expected by an illustrator, the pictures are vivid, colourful, well drawn and stand out on the pages.
A fun beautiful book that doesn't just show the kids pictures, it teaches them along the way that there are different types of homes out there that they most likely have never seen or heard of before.
Book Reviewed by Stacey
Purchase Links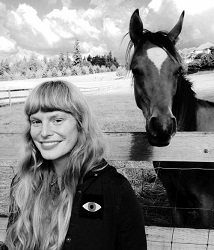 I'm the illustrator of a number of books for kids, including New York Times bestsellers Home (which I also wrote), The Mysterious Benedict Society by Trenton Lee Stewart, The Composer Is Dead by Lemony Snicket, and The Wildwood Chronicles by Colin Meloy (who happens to be my husband).
I'm also an occasional maker of editorial illustration (I've worked for The New York Times, Poetry Magazine, and The New Yorker, among others) and an even more occasional fine artist represented by Nationale in Portland. And I'm the illustrator-in-residence for The Decemberists.
I live on a farm in Oregon with Colin, our two sons, one cat, two llamas, two goats, one sheep, eight chickens, a family of barn owls and an unfathomable multitude of tree frogs.
Author Links