Interview with Author Evelyn Roland
Evelyn Roland
I am thrilled to have interviewed author Evelyn Roland, who shared with us details of her writing life, her book 'The Lone Fox', which will be released on 31st July 2023, and answered a few fun questions. This post contains affiliate links.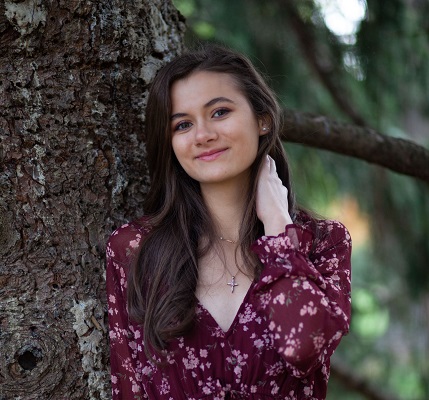 Evelyn Roland lives in the stunning Appalachian Mountains of the Eastern United States. She enjoys stories of all kinds—whether tucked away in books, movies, or theatrical performances—and has dreamed of writing a book ever since she was a kid. When she is not reading or writing, you can find her daydreaming in cozy cafes or libraries.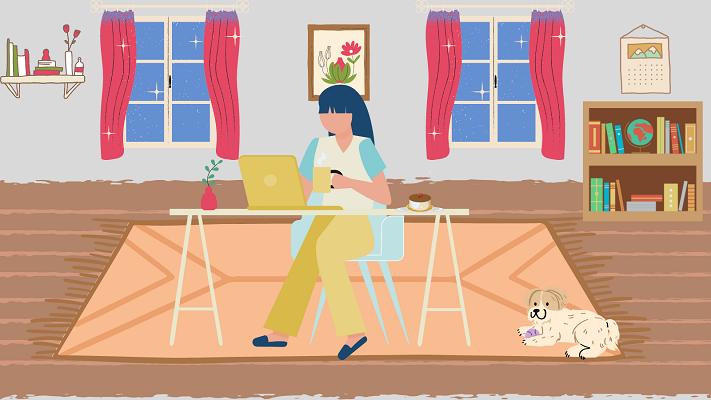 1) Where did the inspiration for your book come from?
While I can't remember what exactly sparked the idea, I do remember the first paragraph or so popped into my head one evening as I was working on a completely different story. I immediately opened a document on my laptop and typed out the excerpt, only to leave it untouched for months. (I still proudly have that initial document of only a little more than a paragraph saved on my laptop!) When I came back to the opening lines, they—along with my love of history and all things mysterious—began to inspire the rest of the story throughout my outlining process.
2) How did you plan out the plot?
For the initial outline and first draft, I just used a notebook and took extra notes on pieces of paper. However, once I started revising the plot, I pulled out a corkboard, index cards, sticky notes—you name it!—and got to work writing out all the events. Using sticky notes and index cards, I rearranged the order of chapters, decided where to place new events, and cut out the parts that weren't working.
3) When did you choose the title for your book?
Luckily, choosing the title The Lone Fox wasn't too hard! It came to me near the beginning of my planning process as I explored some of the story's motifs.
4) How did you come up with the names for your characters?
For this novel, I simply looked up lists of names that fit the era and then played around with combinations of first names and surnames until I found the ones that fit.
5) Can you give us a hint to any sections that you removed?
I removed a side character's subplot that was supposed to drop a few hints into the mystery. While it was adding to the story in little ways, the subplot ultimately felt too unnecessary, and it drew focus away from the main plot. Also, since I decided to focus on a different side character's internal conflict—which enhanced some thematic elements—I cut the subplot to make room for a better and more emotionally rewarding storyline.
6) What made you choose this genre?
The Lone Fox is a historical murder mystery. Unsurprisingly, I love intrigue and different time periods. It was so much fun to research the era and put my own little spin on history through fiction.
7) How long did it take you to complete your book?
Nearly four whole years! Granted, I switch between projects, so not all of this time was concentrated on The Lone Fox, but the four-year anniversary of my initial idea will be this October.
8) Can you describe your book in three words?
surprising, mysterious, bitter-sweet
9) What's the hardest part of being a writer?
Letting your story out into the world! At least for me, this first "letting go" process has been difficult and an emotional rollercoaster. I suppose you can never fully get rid of the self-doubt surrounding your story's readiness, but you can't keep editing and nitpicking forever. At some point, you have to set your art free.
10) Why should our readers pick your book up?
The Lone Fox is filled with intrigue and sleuthing adventures. Equal parts heartfelt feels and fun, this book provides an escape from reality for all historical fiction and mystery lovers. Readers should pick it up for the chance to solve a mystery alongside our nineteenth-century protagonists!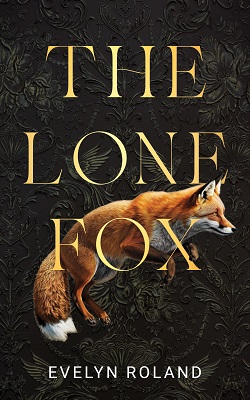 The Lone Fox
Author – Evelyn Roland
Publisher – IndieSummer Press
Pages – 288
Release Date – 31st July 2023
Format – ebook
Synopsis
Nothing is ever amiss in the nineteenth-century city of Northampton. That is, until Miss Roberts is mysteriously found dead.
Against the advice of young Officer Bentley, the victim's closest friend—Miss Lydia Alderidge—takes it upon herself to solve what the police refuse to accept as murder. However, as the unlikely pair of detectives fall deeper into the case, more and more baffling deaths create a perilous mystery, and the answers they need cross paths with a devious family.
But will the murderous fox be rooted out before anyone else suffers?
Purchase Online From:
Fun Questions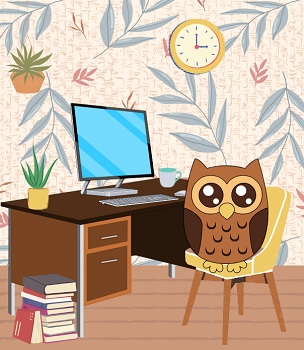 1) Do you have a writing buddy (i.e. a pet)?
I do! I have a sweet German Shepherd named Coco; although, she stays outside for the most part, so she typically isn't with me while I'm writing.
2) Do you have any writing quirks?
I love to have music or ambient noise playing. I also need something to drink—tea, coffee, or sometimes just water—on hand while I'm working. While I usually work on my laptop, sometimes when I get stuck drafting I handwrite parts of my draft.
I write just about anywhere—inside or outside, but my favorite spots are cafes.
4) Your book has been made into a movie, you've been offered a cameo role, what will you be doing?
I would be taking a stroll in a quaint Victorian town!
5) A talking owl has just finished reading your book, what's the first thing he says to you?
'The murderer was WHO?'
---
Author links
Instagram
Website
---
A big thank you to Evelyn Roland for sharing her writing life with us and for a wonderful interview.
The above links are affiliate links. I receive a very small percentage from each item you purchase via these link, which is at no extra cost to you. If you are thinking about purchasing the book, please think about using one of the links above. Thank you.