Ten Books that Inspired my Debut Novel by Victoria Costello
Ten Books that Inspired my Debut Novel by Victoria Costello
Today we welcome author Victoria Costello with her guest post 'Ten Books that Inspired my Debut Novel'. Check out her post below and her upcoming new book 'Orchid Child' which publishes on 13th June 2023 – This post contains affiliate links.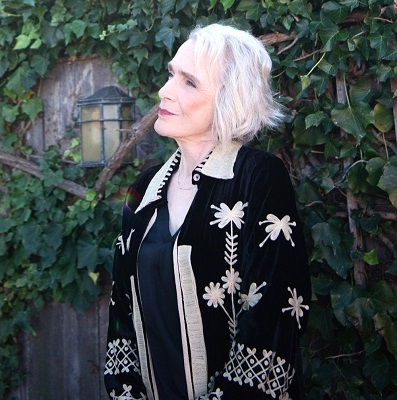 I'm a writer and teacher of memoir and autobiographical fiction. My debut novel, ORCHID CHILD is coming June 13, 2023 from Liminal Books.
In addition to my writing and teaching, I love to talk to book clubs and other groups about Orchid Child and what I've learned about Celtic folklore, ancestry, intergenerational trauma and the prevention and healing of mental health disorders in families.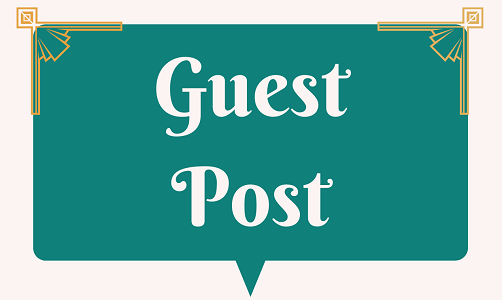 Ten Books that Inspired my Debut Novel
Orchid Child took ten years to write—if I count from 2012, the year I published my memoir, A Lethal Inheritance. In that book, I told how I searched through three generations of family history looking for the cause of my seventeen-year-old son's apparent psychotic break. I found tantalizing crumbs, but many questions remained unanswered. That's when I gave myself permission to fill in the missing pieces by asking, what if? The result is Orchid Child, which begins and ends in the West Ireland township my Irish grandparents left as teenagers to come to America. There are other parallels. Kate, the protagonist of Orchid Child, is both me and not me. For starters, she's a neuroscientist and I'm not. But poor Kate got my Daddy issues and the horror I faced as a mother whose son seemed to be losing his grasp on reality. In Orchid Child, that teenager is Kate's nephew, Teague, who hears voices and talks to trees but rarely people. As my son did for me, Teague eventually helps Kate see his neurodiversity as an asset.
In this article, I'm delighted to share ten books, all published in the last decade, that inspired and guided me on this writing journey. I'll start with three historical novels I loved, each based on real people and events. In Before We Were Yours, Lisa Wingate follows siblings stolen from impoverished parents by a corrupt orphanage director, and the adult granddaughter who reunites them later in life. To write her autobiographical novel, Send for Me, Lauren Fox drew on her grandmother's letters, written after her daughter, Lauren's mother, escaped Nazi Germany, while her mother was forced to stay behind. Another story of female hardship and courage was The Henna Artist, inspired by the unfulfilled dreams of author Alka Joshi's mother growing up in India.
Three novels inspired me to tap Celtic folklore and include a parade of ancestral spirits and a pair of mischievous fairies in my otherwise realist novel. Alice Hoffman's WWII story, The World That We Knew, pivots on a human-like girl hero made from mud—a golem. Eowyn Ivy's The Snow Child depicts a probably imaginary nymph bringing joy to a childless, homesteading couple in 1920s Alaska. While Sally Magnasson's The Ninth Child presents some angry Scottish fairies having their say on encroaching modernity, with consequences for the unhappy wife of the waterworks engineer.
On a similar theme, Niall Williams's This is Happiness hilariously displays high drama in a small Irish town when electricity is introduced in the 1960s. While Ghost in the Throat interweaves millennial author Doireann Ni Ghriofa's life as a struggling writer and mother of four young children with a century-old poetic lament from an Irish martyr's wife.
And then there's Jamie Ford's latest, utterly unique The Many Daughters of Afong May, a family saga that beautifully connects the dots between characters' hardships and the science of epigenetics, which happens to be Kate's area of research in Orchid Child. I also learned much from Tom Boyce, MD's nonfiction book on extremely sensitive children, The Orchids and The Dandelions, which helped me accurately bring my orchid to life.
---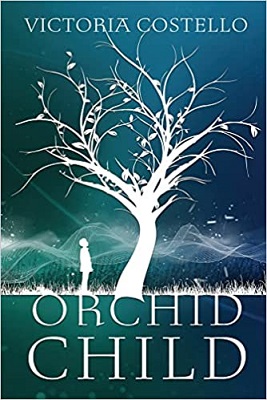 Orchid Child
Author – Victoria Costello
Publisher – Liminal Books
Pages – 312
Release Date – 13th June 2023
ISBN 13 – 978-1958901151
Format – ebook, paperback

Kate is a neuroscientist who covets logic and order, unless she's sleeping with her married lab director, and then logic goes out the window. So does her orderly life in Manhattan when she's fired over the affair and Kate's mother presses her to accept responsibility for her fifteen-year-old nephew, Teague, an orchid child who hears voices and talks to trees but rarely people.
To salvage her career, Kate agrees to conduct a study in West Ireland where hostile townsfolk rebuff her study of their historically high rate of schizophrenia and a local chief Druid identifies Teague's odd perceptions as the gift of second sight, thrusting a bewildered Kate on a trail of madness, magic, and armed rebellion that leads to her own grandparents, who were banished as traitors from the same town.
When a confrontation with the chief Druid endangers Teague's life, Kate lands at the intersection of ancient Celtic mysticism and 21st century neurodiversity, where the act of witnessing old wounds can heal suffering in both past and present – even hers, if she can accept the limits of science and the power of ancestral ties.
Purchase Online From:
---
Author Links
Twitter
Instagram
Goodreads
Website
---
The above links are affiliate links. I receive a very small percentage from each item you purchase via these link, which is at no extra cost to you. If you are thinking about purchasing the book, please think about using one of the links. All money received goes back into the blog and helps to keep it running. Thank you.