I Could Never Write a Novel by Jo Platt
I could never write a novel by Jo Platt – Guest Post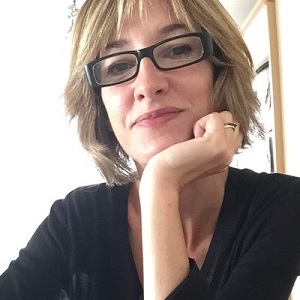 Jo Platt was born in Liverpool in 1968 and, via the extremely winding route of rural Wiltshire, London, Seattle and St Albans, she is now happily settled in Bristol with her husband and two daughters.
She studied English at King's College London before going on to work in the City for ten years. In 2000 she escaped into motherhood and part-time employment, first as an assistant teacher in a Seattle pre-school and then was a Bristol-based secretary to her husband.
I could never write a novel
'I could never write a novel' is the surprisingly common first response I get from people when they discover that I'm an author. And the fact that this is their initial comeback, always makes me suspicious that the idea of writing is perhaps something they have actually given some thought to, and then discounted. And that makes me sad, because writing can be such a stress-reliever and problem-solver that it's a shame not to give it a go. So below are some tips, not on novel writing or getting published, but on simply getting started.
For your eyes only
Think small. Tell yourself that what your writing is just for you, that one else needs to know about it and that, unless you choose otherwise, no one else will ever read it. That was my approach when I began writing my first novel Reading Upside Down and it was one which made the whole process much less daunting.
Don't sit around waiting for that big idea
If you are clueless what to write about, write about your trip to Tesco's, your dog walk, what you had for tea, the old man on the mobility scooter who shouted 'Phwoar!' at you yesterday (and yes, he did, actually). You don't have to start with a novel, or even a short story. Kick off your writing with a diary, or a few short anecdotes. You never know when inspiration for something bigger might strike.
Which leads me nicely on to my third point…
Inspiration is all around you
Don't discount the simple or the everyday. Reading Upside Down, which went on to become a best seller both here and in Europe, was inspired by two things: an unfortunate lawnmower incident and a friend who grew a moustache for Movember. I know that neither of those things in themselves sound particularly inspirational, but when combined and built upon over a twelve-month period, they turned into a novel which proved to be the beginning of a new career.
Don't concern yourself with anyone else's success or style
Theodore Roosevelt said that 'Comparison is the thief of joy' and it's a quote that I have scrawled on the chalkboard which hangs on the back of my front door. As far as writing goes, I think comparison can not only leave you feeling defeated or incapable before you even start, but also stifles uniqueness. Write your thing, your way.
And finally…
Choose otherwise
My hope is actually that you haven't got this far down my list of making-a-start tips. Ideally, you'll have given up reading what I've written at about the halfway mark and run off to write something yourself. But if you have got this far, or if you've returned to this blog a year later to read the second half, having finished your first short story, then I'd like to refer you back to my first point. Because although I began by suggesting you tell yourself that no one else would ever read your work, I did sneakily included a caveat of 'unless you choose otherwise'. So my final tip is that when you write something and find yourself quietly wondering if other people might like to read it, let them.
Be brave and 'choose otherwise'.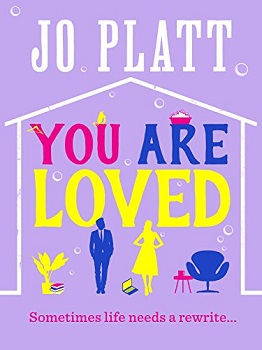 You Are Loved
Author – Jo Platt
Publisher – Canelo
Pages – 261
Release Date – 14th August 2017
Format – ebook

Sometimes, life needs a rewrite…
Author Grace Waterhouse has hit rock bottom. Her ex-husband has just had a baby with his new partner and her latest novel is… well, the less said the better.
Desperate for distraction, Grace impulsively takes on a friend's cleaning job, parachuting herself into a new social circle including an eccentric OAP, a heartbroken twenty-something and one James Brooke, an enigmatic lawyer with an unblinking stare.
Add to this mix an anxious literary agent, a hairdresser who doesn't mince words and a newly repentant ex-husband, and Grace's career break proves to be more breathless than breather.
They say that all you need is love – but what if that's the one thing you haven't got?
Purchase Links

Author Links