The Day my Fart Followed Me to Soccer by Ben Jackson – Book Review
The Day my Fart Followed Me to Soccer by Ben Jackson – Book Review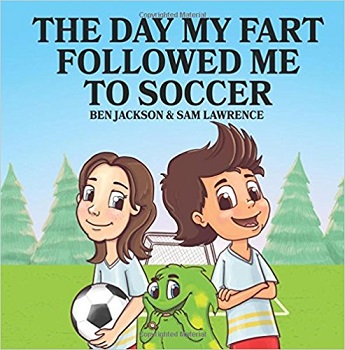 The Day my Fart Followed Me to Soccer
Author – Ben Jackson & Sam Lawrence
Publisher – Indie Publishing Group
Pages – 48
Released – 21st April 2017
ISBN-13 – 978-1988656090
Format – ebook, paperback, hardcover
Reviewer – Stacey
I received a free copy of this book
Post contains affiliate links
Timmy and his best friend the Fart are back again!
If your child loves soccer and playing sport, then you're going to love reading along with Timmy and his best friend the Little Fart!
The Day My Fart Followed Me To Soccer is a beautifully illustrated journey of Timmy and his imaginary best friend the Little Fart as they attend Timmy's soccer match, and meet his new friend Sophie.
Chaos and laughter ensue as the Little Fart tries to help Timmy and Sophie the only way he knows how!
Review
This is the third book that I have reviewed about Timmy and his little friend Fart. At the moment there are six books in the series, and a colouring book too.
In this book, summer has arrived and Timmy's mum has signed him up for soccer school. His little friend doesn't know what soccer is, but Timmy shows him how to play.
On the first day at school, there is a new girl called Sophie. She doesn't know anyone and feels like she is no good and wants to quit. Timmy being the nice lad that he is, offers to help Sophie with her soccer skills, of course little Fart helps out too.
Each of the books in 'The Day my Fart Followed Me…' series are highly amusing and will have kids laughing-out-loud. They are all filled with bright coloured full page illustrations that give them an inviting feel.
The Day my Fart Followed Me to Soccer contains a powerful message about being kind and helpful, as Timmy goes out of his way to help Sophie – he may just have a little crush too. I like how the authors subtly show children about important issues in a fun manner. These are great books, and worthy of a read.
Reviewed by Stacey

---
About the Author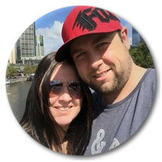 Ben and Sam currently live in Ontario, Canada.
Ben was born in Tasmania, Australia, while Sam was born in Toronto, Canada.
Between the two of them, they enjoy travelling frequently, and both have two children.
With three boys and one girl, they both enjoy spending quality time with their families, reading books, playing games and exploring both Canada and Australia.


---