Dead Over Heels by Theresa Braun – Book Review
Dead Over Heels by Theresa Braun – Book Review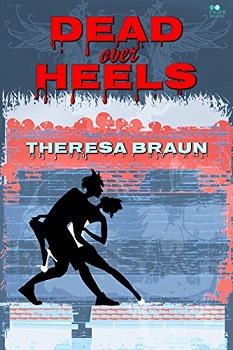 Dead Over Heels
Author – Theresa Braun
Publisher – Frith Books
Pages – 38
Release Date – 16th November 2016
Format – ebook
Reviewer – Stacey
I received a free copy of this book
Post Contains Affiliate Links

Veronica's first date with Sebastian not only stirs up a powerful attraction, but also a series of supernatural events that will tear them apart.
After countless hours of dead end online dating, Veronica meets up with Sebastian at a reportedly haunted restaurant, since he knows she has a fascination with the paranormal. While enjoying their meals and each other's company, they share a shocking supernatural experience. Their romantic connection is overshadowed by the ghosts of their own pasts that threaten to destroy their budding relationship.
Veronica decides she must return to the restaurant to face her past and dig up more answers. Unfortunately, she realizes she must go back, this time with a reluctant Sebastian. In the end, they join forces against the evil that stands between them, but will they make it out alive?

Dead Over Heels, is an unusual story with a paranormal twist. Unlucky in love Veronica creates a spell to find her soul mate. Not long after she ends up on a blind date with Sebastian at 'The River House' Restaurant.
The two hit it off immediately, but whilst they are enjoying themselves Veronica notices a strange couple on the next table, not eating or drinking, and the woman looks very familiar. Sebastian asks the waiter to take them a round of drinks, but the bemused waiter tells him that no-one has been sitting there all night.
One month later, Veronica and Sebastian are back at the restaurant to celebrate their one month anniversary. Sitting at the exact table they did the first time they dined there, they are shocked when the couple from their first date suddenly appear out of thin air, and sits at the next table again.
They both realise that there is ghostly activity going on, but could the ghosts spell danger for Veronica and Sebastian?
Dead Over Heels is a quick read at only 38 pages long, but there is so much going on in the story that it feels much longer. I love how Theresa has combined a love story, with a paranormal one.
Veronica and Sebastian are very likeable characters, and it would seem that whether Veronica conjured up her soul mate, or whether fate intervened, the two were made for one another.
The ghostly happenings are a fantastic plot twist, but I won't say anymore, or I'll give the plot away! Let's just say that I didn't predict the ending, even when the book opens with a snippet of it.
I really enjoyable Dead Over Heels as it was full on from beginning to end.
Book Reviewed by Stacey
Purchase Links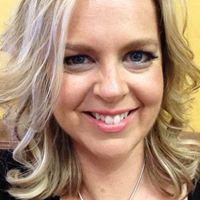 Theresa Braun was born in St. Paul, Minnesota and has carried some of that hardiness with her to South Florida where she currently resides. An English teacher and adjunct college professor for over thirteen years, she continues to share her enthusiasm for literary arts with her students.
She earned a Masters in English literature with a thesis on Shakespeare's Twelfth Night. In her spare time, she enjoys delving into her own creative writing, painting, photography and even ghost hunting. Spending time with her family and traveling as often possible are two of her passions. In fact, her world meanderings are often backdrops for her work. Striving to make the world a better place is something dear to her heart.
Author Links