Psychosis by Roger Bray – Book Review
Psychosis by Roger Bray – Book Review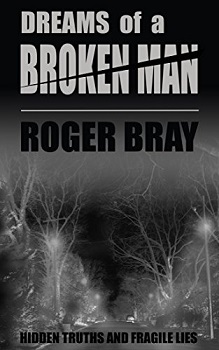 Psychosis
(Originally called Dreams of a Broken Man)
Author – Roger Bray
Pages – 403
Released – 10th December 2016
Format – ebook
Reviewer – Linda
Rating – 5 Stars
I received a free copy of this book
Post contains affiliate links
On a cold, misty night in Eugene, Oregon, Hazel Reed disappears from outside her ex-husband's home. Hazel is stunningly beautiful, intelligent and unfaithful. So when she vanishes without a trace a jealous ex-husband is the natural suspect. Alex says she came to reconcile but, the DA thinks otherwise and Alex is convicted and imprisoned for Hazel's murder. His sister, Alice, refuses to believe that he is a capable of such an act.
Three years pass and the last appeal fails. Alex is in jail and Alice is desperate and alone; until a chance meeting gives her hope.
As her new friend, Steve, helps her peel away the hidden truths and fragile lies holding the prosecution case together they realise that they are revealing a deeper and more sinister mystery. Without them knowing, finding out what happened to Hazel has become a race against time.

Roger Bray begins, Dreams of a Broken Man (now called psychosis), by taking us straight into a dream, one that the protagonist, Alex Reed, is having about his ex-wife, Hazel Reed. She is standing in their family home, in the kitchen. Alex suddenly wakes up to find in reality he is in a prison cell serving a 25 year sentence for murdering his ex!
This is a crime story that certainly ticks all the boxes for its genre. The book is written and set in present day Oregon, USA. The storyline is good and filled with lots of drama. There is a lot of darkness, yet there's also some lightness in places too.
The characters are well described, which made it easy to imagine them all. I especially loved Alice with her grit and determination to prove her brothers innocence.
The writing flowed with easy throughout, the plot ever unfolding with exciting and uncertainty. There was the added adrenalin rush of never knowing what was coming next. This combination make it hard to put down.
I thoroughly enjoyed this book, well done Roger Bray for a brilliant read.
Reviewed by Linda
---
Purchase online from:
---
About the Author

I have always loved writing; putting words onto a page and bringing characters to life. I can almost feel myself becoming immersed into their lives, living with their fears and triumphs. Thus, my writing process becomes an endless series of questions. What would she or he do, how would they react, is this in keeping with their character? Strange as it sounds, I don't like leaving characters in cliffhanging situations without giving them an ending, whichever way it develops.
My life to date is what compels me to seek a just outcome, the good will overcome and the bad will be punished. More though, I tend to see my characters as everyday people in extraordinary circumstances, but in which we may all find our selves if the planets align wrongly or for whatever reason you might consider.
Where it will take me I have no idea but I am going to enjoy getting there and if my writing can bring some small pleasure into people's lives along the way, then I consider that I will have succeeded in life.




---