Hector's Perfect Cake by Lily Clarke – Book Review
Hector's Perfect Cake by Lily Clarke – Book Review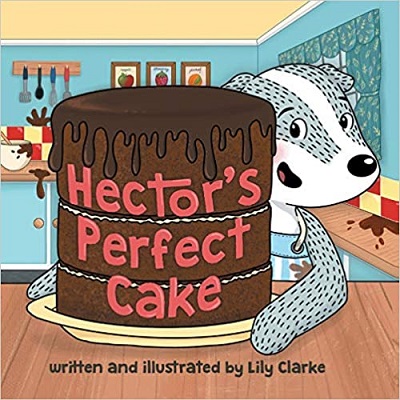 Hector's Perfect Cake
Author – Lily Clarke
Publisher – Silverwood Books
Pages – 28
Released – 12th November 2020
ISBN-13 – 978-1800420359
Format – ebook, paperback
Review by – Stacey
Rating – 4 Stars
I received a free copy of this book.
This post contains affiliate links.


Hector is baking a cake for his Granny and he's determined that it's going to be perfect.
But when he discovers that the peanut butter jar is empty, Hector decides that he must head out to find some more, or else his perfect cake will be ruined.
As time begins to run out, Hector's luck begins to run out too.
He may have to accept that sometimes, perfection just isn't possible.

Hector the Badger was baking a cake for his Grandma's birthday when he realised he was out of the ingredient that made it extra tasty, peanut butter.
He went to the local shop to buy some more but the shop-keeper told him he had just sold the last jar to Artie the Fox who was posting the item to someone.
Hector went as fast as he could to the post office but the jar had already been collected. What could he do now?
Hector's Perfect Cake is a very sweet young children's picture book about an adorable grandson who just wants to make his Granny a lovely birthday cake and add her favourite flavour, peanut butter, to it.
The book is about Hector trying to find a jar of peanut butter and the valuable lesson that his granny teaches him about his cake and what it means to her.
The full-page illustrations are beautiful and work perfectly with the text. This means that children not only have amazing pictured to look at but new readers will be able to follow the story fully.
The text is large and clear and there are no big words for children to decipher. The story has a very clear message about wanting everything to be perfect and that sometimes your best is good enough.
This is a beautiful book that would make a lovely bedtime story or a class read.
Book Reviewer – Stacey
---
Purchase online from:
---
About the Author

Lily Clarke is the author and illustrator of Hector's Perfect Cake. She studied Physics at the University of York and now works as an innovation consultant in Cambridge. When she doesn't have her nose in a book, she runs a small business called Lily in Space Designs, where she sells a range of illustrated products inspired by books and nature.
Her favourite animals are badgers, birds and bats, (although she also loves animals that don't begin with the letter B!). Hector's Perfect Cake is Lily's first book, inspired by her own experiences of dealing with perfectionism.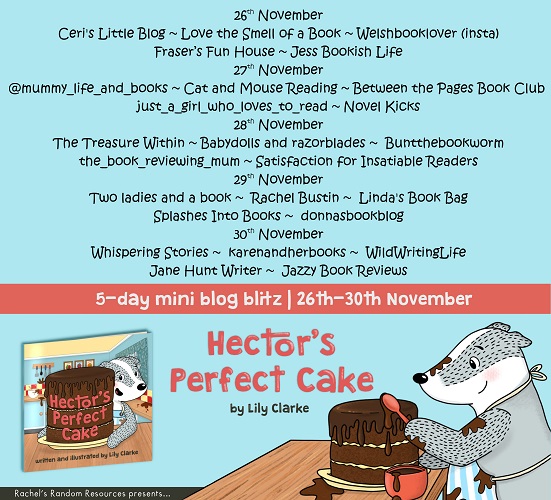 ---
What did you think of Hector's Perfect Cake? Share your thoughts in the comment section below!
---
The above links are affiliate links. I receive a very small percentage from each item you purchase via these link, which is at no extra cost to you. If you are thinking about purchasing the book, please think about using one of the links. All money received goes back into the blog and helps to keep it running. Thank you.
Like us on Facebook – Tweet us on Twitter – Pin us on Pinterest