Interview with Author Francis H Powell
Francis H Powell
I am thrilled to have interviewed author Francis H Powell, who shared with us details of his writing life, his book 'The Fish King and the Two Wise Ghosts', which was released on 12th April 2023, and answered a few fun questions. This post contains affiliate links.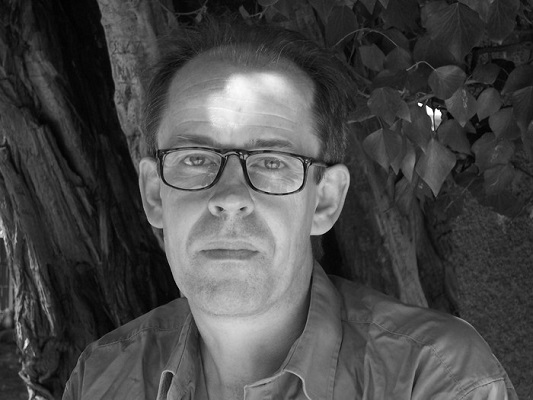 Born in 1961, in Reading, England Francis Powell attended Art Schools. In 1995, Powell moved to Austria, teaching English while pursuing his varied artistic interests adding music and writing. He currently lives in Paris, writing both prose and poetry.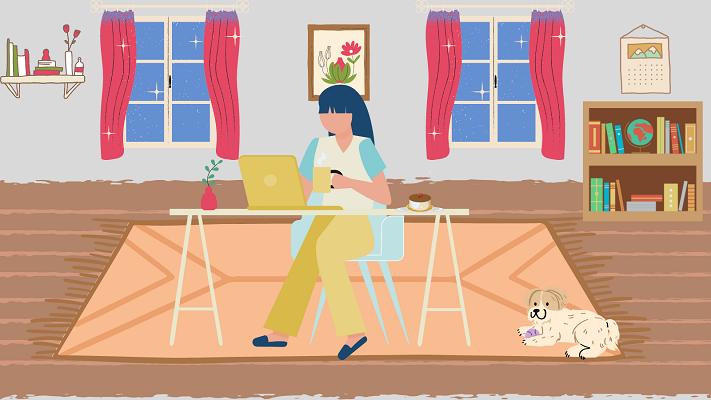 1) Where did the inspiration for your book come from?
In fact the idea behind the book came from a drawing my son did. My son is an avid drawer. He did a picture that looked like a king holding the hands of two ghosts. The king looked like a fish, so I came up with the idea of "the Fish King".
2) How did you plan out the plot?
Originally I wrote a long poem, then decided to transform it into prose. Ah the start of the book, the king is looking for a suitable wife. He meets somebody called Princess Chipolata, who tries to steal the crown jewels. He is informed about this by the two wise ghosts, who he doesn't believe at first. Then he puts a post on the Fish Kingdom's social media (Fish Hook) and he gets some unlikely and unsuitable suitors. Most of this story just arrived in my head and I kept on building the story, until it came to a suitable conclusion.
3) When did you choose the title for your book?
The title came before the story.
4) How did you come up with the names for your characters?
Because the book is set under the sea, I had to come up with suitable "fishy" names, like Sharky and Captain James Piranha. The names of the ghosts had to sound traditional and regal, so I chose Henry and John. There is also a Countess Von Dolphin and a Leanora Sharkeyes.
For the villain I chose Princess Chipolata. Names need to be quirky, funny and memorable.
5) Can you give us a hint to any sections that you removed?
I didn't remove any sections, but I did change my original work into prose.
6) What made you choose this genre?
I wanted to produce something for my son, who is now ten years old.
7) How long did it take you to complete your book?
I am not sure when I started this precise project. At first I wanted to produce a poetry book, using my sons illustrations as the starting point.
8) Can you describe your book in three words?
Quirky, witty, imaginative.
9) What's the hardest part of being a writer?
The feeling you put in a lot of work, but don't see much return.
10) Why should our readers pick your book up?
If you have children aged six or above, this book will make you laugh.
*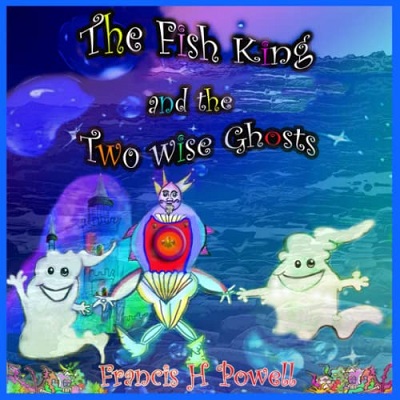 The Fish King and the Two Wise Ghosts
Author – Francis H Powell
Publisher – Blossom Spring Publishing
Pages – 59
Release Date – 12th April 2023
ISBN 13 – 978-1739295561
Format – ebook, paperback
Synopsis
Two fish tales in one!
The Fish King is lonely and wishes he has a wife to keep him company. So when his chance of happiness is dashed by Princess Chipolata, after she is caught by the two wise ghosts stealing the crown jewels and is sent to prison, the king is still left feeling miserable. The Fish King has many suiters but it is Princess Alice's sister, Lilly, who finally wins his heart!
However, there's only one problem…he must introduce her to the two ghosts that reside in his palace and who like to play jokes on people!
A grand wedding takes place at the palace and soon after the king and queen produce a royal heir – Prince Erik. The young prince grows to love the two wise ghosts as much as his father does and, as soon as he is old enough, he leaves the palace to embark on a magical adventure with his ghost friends; until at last it is time to go home and share his many stories with his parents and Aunt Alice.
Purchase Online From:
Fun Questions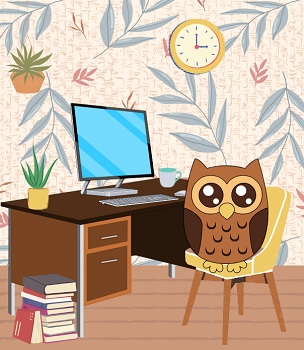 1) Do you have a writing buddy (i.e. a pet)?
Not really, my dog is a rescue dog, when I want to write stuff, he demands I take him for a walk. He does act as an unpaid model, for some of my book promotion and I did write a poem about him called My Quirky Dog, about his unusual habits.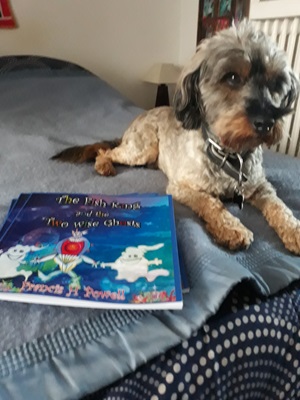 2) Do you have any writing quirks?
I like to re-evaluate what I have written in the morning, when I am fresh. I used to write a lot of things on the back of work photo copies, when I was teaching.
Mostly in my living room, but to do art work, in a little office. I like peace and quiet and to be able to concentrate.
4) Your book has been made into a movie, you've been offered a cameo role, what will you be doing?
I would be in the background dancing at the Fish King's party.
5) A talking owl has just finished reading your book, what's the first thing he says to you?
"When are you going to write about owls, we owls are bored of reading about fish."
---
Author links
Twitter
Goodreads
Website
---
A big thank you to Francis H Powell for sharing his writing life with us and for a wonderful interview.
The above links are affiliate links. I receive a very small percentage from each item you purchase via these link, which is at no extra cost to you. If you are thinking about purchasing the book, please think about using one of the links above. Thank you.