The Next Chapter with Jaimie Admans
Jaimie Admans
Today we welcome back author Jaimie Admans to Whispering Stories Blog to catch up on what she has been doing since our interview with her back in June 2017 on 'The Writing Life of: Jaimie Admans'. This post contains affiliate links.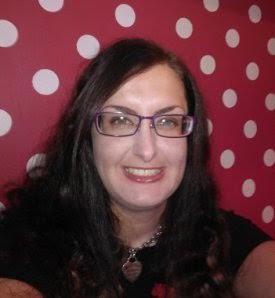 Jaimie Admans is a 34-year-old English-sounding Welsh girl with an awkward-to-spell name. She lives in South Wales and enjoys writing, gardening, watching horror movies, and drinking tea, although she's seriously considering marrying her coffee machine. She loves autumn and winter, and singing songs from musicals despite the fact she's got the voice of a dying hyena. She hates spiders, hot weather, and cheese & onion crisps. She spends far too much time on Twitter and owns too many pairs of boots.
She will never have time to read all the books she wants to read. She is the author of chick-lit romantic comedies The Chateau of Happily Ever Afters, The Little Wedding Island, It's a Wonderful Night, The Little Vintage Carousel by the Sea, Snowflakes at the Little Christmas Tree Farm, and Kismetology, and she has also written young-adult romantic comedies Afterlife Academy, Not Pretty Enough, and North Pole Reform School.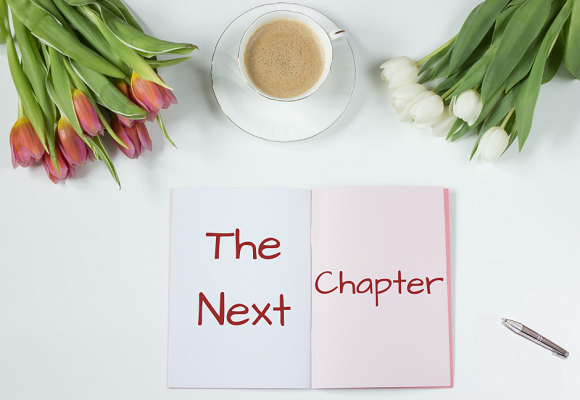 Welcome back Jaimie Admans to Whispering Stories Blog, lovely to be featuring you again. We last met you back in June 2017 when we spoke to you about your writing life and your latest book at the time 'The Chateau of Happily Ever Afters'. Since that date I believe you have written and published another four books books.
1) How has life changed since we last met you?
Now I have more deadlines! Back when The Chateau of Happily Ever Afters was published, it was my first and only book with a publisher, I had no idea if I'd ever get another contract or not. Gladly I did, and I like having that security of knowing my next book has a home. But it does mean I have a lot of deadlines for first drafts, revisions, copy-edits, sometimes all at once, and I'm not very good at time management so I often don't do very well at juggling them!
2) Has your writing style changed since we last interviewed you?
I swear a lot less in my books now! I love a good creative swearword, which doesn't really fit in the romantic comedies I write now, so I think my style has got a bit more wholesome and inoffensive, but other than that, I still write about the same themes – usually about finding love and someone who accepts you for who you are – and try to keep things upbeat and positive. I still try to be funny (and probably fail!) and I still wouldn't write anything without a happy ending!
3) Have you allowed yourself to be influenced by your readers' opinions of your characters?
Yes and no. I love hearing readers' opinions and I've become a lot more aware of things people like and dislike in a character and a story, but at the same time, I have to write the book that I want to write, and sometimes that means writing a character with qualities that people might dislike or having them do something that people might not agree with. It's impossible to please everyone, and everyone's opinion is different – what one reader hated about a story, another reader has loved.
When I'm writing, I have to write the story that wants to be told and not worry about what people will think of it, although I do have the occasional niggle of 'oh dear, I wonder if everyone will hate this character for doing this', but it wouldn't stop me from making her do it anyway.
4) Have you found writing gets easier or harder the more books you write?
The process of writing the first draft is much the same – although often with more time constraints than I used to have. I used to be able to start a book and finish whenever it was finished. Now I have to finish it, have time to edit it into something readable, and get it sent in on a certain date. I don't mind that too much as I was used to working to self-imposed deadlines anyway.
The most difficult part is that I'm not always working on one book, and often have to stop in the middle of a first draft to do a month's work of revisions on the previous book, or stop for a week to do copy-edits and proofreading of the last book or write a synopsis for the next book. At any given time, I can have three different books in various stages of publication and some have to take precedence over the others. I've always started a first draft knowing I had unlimited time to dedicate solely to that book and let it fill my head entirely, so I find it quite frustrating to suddenly have to stop writing and switch to a different book.
I always used to write and edit books in season too – so autumn books in the autumn, summer books in the summer, and Christmas books in the winter, and that's just not possible any more! It's certainly been an odd change to have to get used to working on Christmas books in the 30 degree July heat!
5) Is there a difference in the way you feel about your books the more you publish? As in do you still feel the same level of excitement?
This is one thing that never gets any different for me! Publication days and the build up to them are always filled with a total mix of terror and excitement, and every book has been the same. There is always that fear that everyone will hate it – and the new aspect is that people who loved my last book and are looking forward to this one will feel totally let down and disappointed by it – and there's always the joy of people finally getting to read this thing I've been working on for months and even more joy if they do enjoy it, but waiting for that first review never gets any less nerve-wracking!
6) If you could live within the pages of any of the books created by you, which would you choose?
The Little Vintage Carousel by the Sea! There was something special about that book for me. It was easy to write – it practically wrote itself, which is so rare these days – and everything just fell into place while I was writing it. And then there's Nathan, who I admit I fell totally in love with and absolutely wish he was real!
It's set in a fictional seaside town in Yorkshire, and it's literally my ideal place to live, and then of course, there's the nostalgic carousel with the romantic vintage love story behind it. I would love nothing more than to live in that little cottage overlooking the endless beach, see the carousel turning, and eat ice cream with Nathan every day!
Concerning your latest book: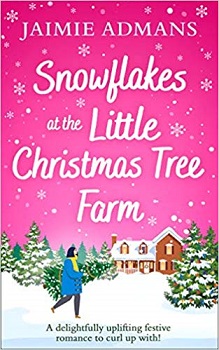 Snowflakes at the Little Christmas Tree Farm
Author – Jaimie Admans
Publisher – HQ Digital
Pages – 384
Released – 9th October 2019
ISBN-13 – 978-0008330712
Format – ebook, paperback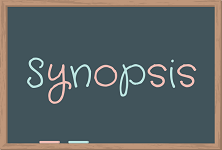 All she wants for Christmas…
Leah Griffiths has woken up after a few too many glasses of Prosecco with a hangover – and discovers she's accidentally bought a little Christmas tree farm in Scotland!
At first she's horrified, but perhaps it's the perfect way to forget all about her cheating ex.
And when she meets grumpy (but ridiculously gorgeous) pumpkin farmer Noel underneath the mistletoe, Leah begins to believe that at Christmas time, anything can happen…

7) How long did it take you to write this book?
About four months, give or take. I started in October 2018, wrote until December then there was a break for Christmas and a month of doing revisions on The Little Vintage Carousel, so I didn't get back to it until February and finished in April, cutting a bit close to my deadline! That was the first draft. I spent a month on revisions in July of this year when I had to pull the book apart, remove a lot of it and rewrite even more of it, but this is the stage when it really came together for me and was worth every sleepless night!
8) Can you tell us a little about your new book?
It's about a woman called Leah who's still grieving the death of her parents a couple of years ago and since then she's just been numb, waiting for something to happen to bring her back to life – to make her happy or excited about something, to make her feel alive again. When she catches her boyfriend cheating, she drowns her sorrows, and while quite drunk, accidentally puts in a bid on a Christmas tree farm in Scotland – and wins it! She doesn't know anything about Christmas trees, but it's certainly the jolt she needs to get back into life.
She meets her gorgeous neighbour – grumpy pumpkin farmer Noel and his gorgeous Chihuahua – and learns a lot about Christmas trees and what it takes to run a business she never intended to take on, and of course, despite the not-great first impressions, she discovers that Noel's a lot kinder than he seems at first!
9) Can you tell us anything you edited out of your book?
I edited a lot out of this one, although in particular I was really sad to lose Leah's disastrous attempts at pumpkin carving, and I also had a reindeer called Chestnut who was completely edited out. I understood why he had to be, but I was very sorry to see him go!
10) Are you still going through the same publishing methods?
Yep. I write happily ever afters for HQ Digital. This is my fifth published book with them, and back when The Chateau came out, I had no idea it would lead to so many more!
11) Can you remember seeing your book for the first time in the bookstore, supermarket, online?
I've not had the privilege of seeing a book in shops (yet – watch this space!) but it's always a thrill to see a new cover, a listing on Amazon, and especially the paperback arrival day! My first two books were digital only, but the last three have been released in paperback as well, and shortly before release, a lovely box of paperbacks arrives at my door, and it's the best feeling ever! All that sniffing and stroking of pages to do!
12) What next for you in your writing career?
I'm currently writing Book 6 for HQ Digital which will be out next spring, and madly scribbling down notes for many more!
Reviewers' Questions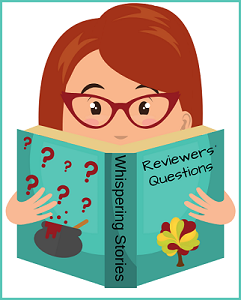 1) Question from Cara – Was it always been your ambition to become a writer?
It was! I was always absolutely rubbish at everything in school – reading books and writing stories was the only thing I enjoyed. I also enjoyed website design but a career's adviser told me to give that up because the internet would never take off! (Hah! Was he wrong or what?!) I devoured every book I could get my hands on from a very early age and couldn't imagine ever being lucky enough to get to write stories like the ones I lost myself in. Looking back, I can't imagine how I could ever have done anything but write.
2) Question from Julie – Does it become easier or harder as time goes by to take criticism on board, particularly if it's non-constructive?
Easier, I think. Reading a bad review is never nice, although I always appreciate constructive criticism and take it on board. I suppose it's become easier over time because you realise that a bad review isn't the end of the world. When I got my first one-star, I was like 'right, that's it, my career's over. No one's ever going to read one of my books again, my publisher's going to cancel my contract, and everyone's going to laugh at me for writing such a bad book', but you realise that none of that stuff happens, all books have good and bad reviews, and not everyone is going to like them and that's okay.
3) Question from Kerstin – Who is your favourite author?
We could be here for a while! I've loved Judy Blume since I was a kid, and Sophie Kinsella was my introduction into chick-lit and Melissa Senate made me want to write romantic comedies. I've also made a lot of friends who are authors over the years and I adore and look forward to every book by Tilly Tennant, Holly Martin, and Marie Landry! There are tons more, of course, and I usually have favourite books rather than favourite authors, but there's a special kind of excitement when an author you love is bringing out a new book!
---
Jaimie Admans Author links





---
Share your thoughts on our interview with Jaimie Admans in the comment section below!
---