Midnight Burning by Karissa Laurel – Book Review & Interview
Midnight Burning by Karissa Laurel – Book Review & Interview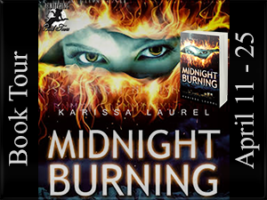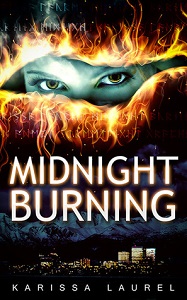 Midnight Burning
The Norse Chronicles Book One
Author – Karissa Laurel
Publisher – Red Adept Publishing
Pages – 278
Release Date – 7th July 2015
Format – ebook, paperback, audio
Reviewer – Nia
I received a free copy of this book
Post Contains Affiliate Links

Solina Mundy lives a quiet life, running the family bakery in her small North Carolina hometown. But one night, she suffers a vivid nightmare in which a wolfish beast is devouring her twin brother, who lives in Alaska. The next morning, police notify her that Mani is dead. Driven to learn the truth, Solina heads for the Land of the Midnight Sun. Once there, she begins to suspect Mani's friends know more about his death than they've let on. Skyla, an ex-Marine, is the only one willing to help her.
As Solina and Skyla delve into the mystery surrounding Mani's death, Solina is stunned to learn that her own life is tied to Mani's friends, his death, and the fate of the entire world. If she can't learn to control her new-found gifts and keep her friends safe, a long-lost dominion over mortals will rise again, and everything she knows will fall into darkness.

This book was a little bit of a slow starter for me, taking its time to introduce us to the main character and the situation in which she now finds herself. After reaching the middle of this book, it becomes clear why this was necessary as the action starts coming thick and fast and we have to understand Solina and her role in things.
Following the brutal death of her brother, Solina travels to Alaska to pack up his remaining possessions and meet his friends to gather more information regarding his death and figure out what happened to him. Despite warnings to go back home from the flirtatious Val and the stormy Thorin, she stays in the area and finds that perhaps she has bitten off more than she can chew.
This story closely follows traditional themes of Norse mythology which the author then takes in a fresh and new directions. The respect shown to the original mythology is touching and makes it a lot easier for a mythology buff such as myself to follow without snorting 'well THAT never happened!'.
Solina is an introverted wallflower who grows and develops as a personality throughout the story. At the beginning of the narrative, she finds herself being pushed around and intimidated by Val and Thorin, the strong willed colleagues of her late brother. As the story progresses and she finds herself meeting strong women along the way, she starts to push back and shrugs off the persona of 'damsel in distress' which she has acknowledged and been frustrated by since the beginning.
My favourite characters in this novel were the grumpy and respectful(ish) Thorin (if he continues to behave himself in the next book of this series, I may admit to having a bit of a literary crush on him) and the Valkyries. The Valkyries are a sisterhood of military trained women who have a forthright approach to life in a world full of secrets and betrayal, which was refreshing to say the least!
The pacing of Midnight Burning sped up considerably nearer the end, leaving me a little anxious that I would be short changed with the ending, however, it ends neatly with a measure of closure and a tantalising cliffhanger which has left me desperate for more!
If you're a fan of Norse mythology or paranormal action nobles – this is most certainly the book for you!
Book reviewed by Nia
Purchase Links

Have a read of our reviews of other Karissa Laurel's other books – 'Heir of Thunder' and 'Arctic Dawn'

1) How did you research the characters and their personalities for this book to tie in with traditional mythology?
Years before Midnight Burning came to be, I had bought a copy of The Children of Odin: Nordic Gods and Heroes by Padraic Colum. It's pretty much the quintessential collection of Norse myths and legends. I read the collection all the way through, both out of curiosity and with a notion of writing a story based on some of those legendary characters.
Early on I had an idea to write about a woman who had lost her sibling, and wanted to investigate that sibling's death, but I had no specific legend in mind until I found Sol and Mani's story. It was such a perfect fit and gave my vague idea a firm shape and direction. Also, Sol was a sun goddess and using her as a basis for a character appealed to me. I mean, a sun goddess would have a fiery personality and some cool super powers, right?
After that I wanted a few alpha immortals to add conflict. I found a brief reference to a few sons of Odin and Thor who had survived Ragnarok (the Norse apocalypse), and they were the perfect fit for my alpha male needs. I used descriptions of Odin and Thor as the basis for these characters. Since they were the gods' offspring, I thought their personalities could be similar.
I also read a lot of translations of the Prose Edda, which is one of the original ancient recordings of the Norse myths. The legends are chock full of characters, conflicts, and magic. But when the legends themselves weren't enough, I claimed writer's prerogative and filled in with my own imagination.
2) Which character did you enjoy giving voice to the most?
Without a doubt, I most enjoyed writing Skyla, the main character's bad-ass, ex-marine sidekick. Skyla came almost fully formed and her voice poured out with little effort. When I finished writing the book, I worried that Skyla should have been the main character. However, Skyla might have been too good at everything. As readers, I think we relate more to the underdog and characters who have flaws and failings. There's a reason Hermione wasn't the main character in the Harry Potter series, and I often think of Skyla as the Hermione of Midnight Burning.
3) How many books do you have planned for this series? Any hints on when we can expect to read the next instalment?
I have three books completed and an idea for a fourth. Book 2 is called Arctic Dawn and it's in the final stages of editing. I saw a first draft of the cover for it today, and it's going to be excellent! As of now, I'm being told by the publisher that it will have a late summer release. I hope to make review copies available as soon as I can, hopefully several weeks in advance of it's release date.
4) How does it feel to see your first book out in the world?
It was surreal and validating. For a long time I worked on faith and hope, never knowing if anything would ever come of this novel or my goal to be published. Holding Midnight Burning in my hands was vindication. It justified all the years of work I had put into chasing my dreams.
5) What do you do to motivate yourself on those days when you don't feel like writing?
I got some advice years ago from another, very prolific author. She said: "My dad was a truck driver. He never got up in the morning and said, 'I don't feel like driving my truck today.' It was his job, and he did it regardless of whether or not he was in the mood. Writing has to be like that. It has to be your job. You get up everyday and do it, regardless of whether you want to or not." In reality, I'm not quite that drastic. If writing feels like a chore, that can show up in the final product. I allow myself to take breaks. Ultimately though, I get a guilty feeling if I go more than a day or two without working on some project, and that's when I give myself the truck driver speech.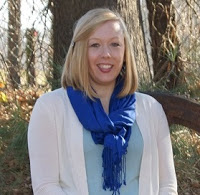 Some of Karissa Laurel's favorite things are coffee, chocolate, and super heroes. She can quote Princess Bride verbatim. She loves to read and has a sweet tooth for fantasy, sci-fi, and anything in between.
Sometimes her husband convinces her to put down the books and take the motorcycles out for a spin or go hunting for rusty old relics at flea-markets. Karissa lives in North Carolina with her kid, her husband, the occasional in-law, and a very hairy husky named Bonnie.
Author Links
www.KarissaLaurel.com
@KarissaLaurel
Facebook
Pinterest
Instagram
Goodreads