Interview with Author James T. Hogg
James T. Hogg
I am thrilled to have interviewed author James T. Hogg, who shared with us details of his writing life, his book 'Girl with a Knife: Assault', which was released on 21st March 2023, and answered a few fun questions. This post contains affiliate links.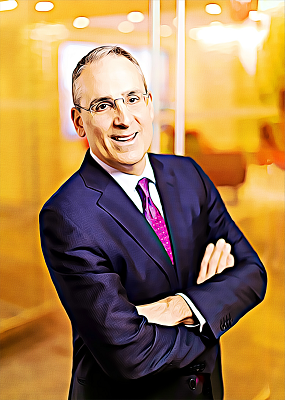 James T. Hogg is the pseudonym of one of the most prominent New York City real estate attorneys. As a real-life attorney he has published two non-fiction books about real estate and business, one of which was a Wall Street Journal best seller.
Girl With A Knife is his first fiction novel, writing as James T. Hogg. The novel is based on a story he told many times to his now-grown children. The goal—then and now—was to create a story that the reader simply cannot put down, even when it is midnight and the reader has to get up to go to work the next morning. That has always been his simple goal—to write a page-turner, so that the reader can have a great time with an enjoyable read.
Hogg now lives in New Jersey and has been happily married for thirty-eight years to his soulmate wife. They are blessed to be the proud parents of two grown-up daughters.
The author's muse calls from his summer home getaway, where he goes to play (very) loud music and write and write and write.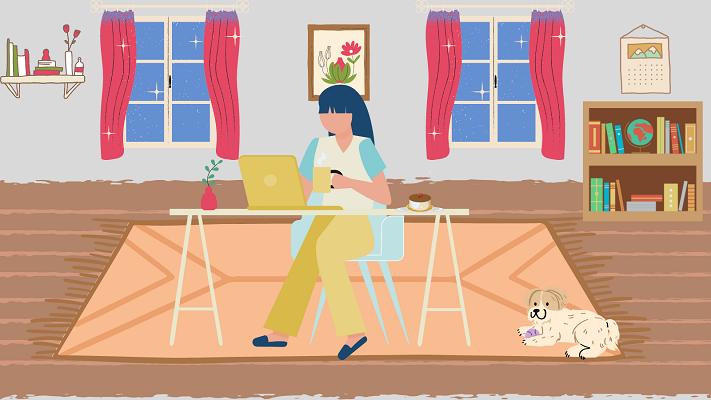 1) Where did the inspiration for your book come from?
Ha – being too honest – I was ranting to my wife about how bad another 'bestseller' was and she rolled her eyes, asking me if I could write a bestseller? I said, 'watch!' And then – strange as strange – this story just rolled out of me in the next five minutes. For the life of me I cannot explain it. It just was there.
2) How did you plan out the plot?
I had the plot in my mind and as a first time author I just started writing. It kinda sucked and then, worse yet, I wrote myself into a corner where the plot fell apart. Then I started over and outlined it carefully – each chapter a sentence or two. Then when I had all the pieces outlined it was pretty easy to write.
3) When did you choose the title for your book?
My – awesome – editor came up with it. As soon as she said it, it felt right
4) How did you come up with the names for your characters?
It is set in Colonial Times, so I looked up puritan names. Some of those names were strange by today's assessment. I spent a ton of time on the main character to come up with Faythe Emity Wentworth.
5) Can you give us a hint to any sections that you removed?
Great question. I am pushing my brain but I cannot think of anything. The biggest problem was interspersing the back stories about the characters in places where it didn't take away from the pace of the plot. My editor helped me a lot with that.
6) What made you choose this genre?
As noted above, the story just burst out and it was random. In hindsight, for future writings I will likely pick a time in milieu that I know something about as it is a ton of work to try to write in colonial times when I knew so little about it
7) How long did it take you to complete your book?
I told the story to my kids about 20 years ago and always wanted to write it but my pesky day job – as a lawyer – got in the way. About four years ago I started out. I would write in two-week chunks at my beach house. I found I could write about 300 pages in two weeks. So in two years it was all done.
Then it took another two years for editing and all the other things that go into a book. I got super lucky with my advisor – David Wilk, who is a true publishing guru – Cindy Marsch, who added a ton to the book with her editing – and now with Pubvendo who are marketing geniuses.
8) Can you describe your book in three words?
Colonial [Times] Revenge Story — Is four words ok?
9) What's the hardest part of being a writer?
That's easy to answer. When you fall in love with a character you created and have to kill him/her or have something awful happen. I cried over two places in my book.
10) Why should our readers pick your book up?
The goal is simple. To write a book that when you are reading it at midnight and you have to get up for work the next day, but you just have to read the next chapter. Nothing other than that. For my reader to get immersed in the world I have created and have a great time there. And finally at the end wistfully miss the characters.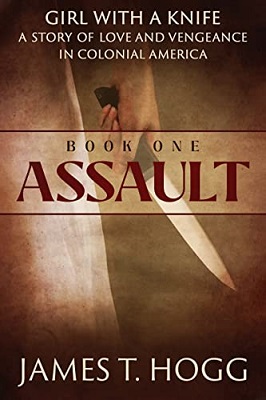 Girl with a Knife: Assault
Author – James T. Hogg
Publisher – All Night Books
Pages – 305
Release Date – 21st March 2023
ISBN 13 – 978-1632261076
Format – ebook, paperback
Synopsis
An epic historical fiction novel of love and revenge, in the vein of Ken Follett's Pillars of the Earth, debut author James T. Hogg's Girl with a Knife: Assault features a compelling heroine who must fight for justice and vengeance in ever dangerous 1600's Colonial New England.
Faythe Emily Wentworth was taught by her father how to fight, and never shies from a conflict, no matter the odds. In her small settlement town, she must always be on guard. She is especially wary of one of the Downing brothers who taunts her, longing to take her, threatening to do so by force…
Faythe's little sister Chloe is different. She is sweet-tempered, always seeing the good in others, and never suspecting ill intent.
Chloe's innocence is shattered in a vicious attack, and Faythe is determined to seek vengeance and justice for her sister, and later, her family.  Armed with a knife and a burning obsession, Faythe fights the superstitions and injustices that have led to her family's destruction.
Readers will become thoroughly invested in these compelling characters, richly portrayed by author Hogg. Much like J. K. Rowling's Harry Potter series, Girl with a Knife was originally a story Hogg would tell his daughters.  He created a world where girls and women of all cultures are equal, or even superior, to the male characters around them, in books that will appeal to women and men of all ages.
Purchase Online From:
Fun Questions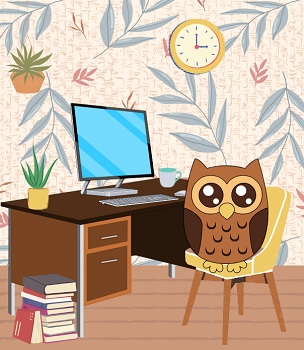 1) Do you have a writing buddy (i.e. a pet)?
No.
2) Do you have any writing quirks?
Not sure it is a quirk but I find I can only really write at my beach house. I like to go down there alone. I love my wife like crazy, but most productive if I am alone.
I get up about 6:00 AM – I turn on super loud blasting music – and write like a banshee till my arms are ready to fall off. That is about four in the afternoon. Then it is time for a workout – then a scotch (or two) and maybe even a cigar – then a nice dinner – a TV show – to bed and do it again the next day. It is super fun for about a week and a half and then I run out of steam.
My beach house in cape may.
4) Your book has been made into a movie, you've been offered a cameo role, what will you be doing?
You have me laughing with this question. I would love to be Mertens – the amazing swordsman who is my age about sixty years old and still virile. But I can't really act so I might be Sherriff Jones, who is kind of cool and shows up to save the day a bunch of times – and gives Faythe his treasured knife. If it is a small role it would be John Seymour Smith – the old wily and brilliant lawyer as I am a lawyer.
5) A talking owl has just finished reading your book, what's the first thing he says to you?
Is there going to be a sequel? At least I hope that is the question the Owl asks. If the book does well I have sequels in mind. And if not, well, I guess I will be very disappointed.
---
Author links
Facebook
Instagram
Goodreads
Website
---
A big thank you to James T. Hogg for sharing his writing life with us and for a wonderful interview.
The above links are affiliate links. I receive a very small percentage from each item you purchase via these link, which is at no extra cost to you. If you are thinking about purchasing the book, please think about using one of the links above. Thank you.