Having fun with Camilla Isley – Interview
Having fun with Camilla Isley – Interview

Hi! I'm Camilla Isley, a writer of romantic comedy, cat's lover, coffee addict, and shoes hoarder.
Besides writing, I love reading (surprise, surprise), cooking—and eating—especially pasta, going to the movies and obviously ordering a gigantic bowl of popcorn, and watching too much TV.
I understand that mosquitoes play a role in the ecosystem as a part of other animals' diet, and I don't want to starve all those frog princes out there, but I could really live without them.


1)'A Sudden Crush' starts off with Joanna being seated next to an 'ogre' of a man on her honeymoon instead of her new husband. Have you ever had to endure a flight/coach/train trip with someone you couldn't wait to get away from?
Luckily, no. But when I got stuck in a middle seat for long flights, my neighbors probably all ended up very annoyed with me. As I usually need to get up often. I hate disturbing people, especially if they're sleeping, but I typically end up bugging them to let me pass all the same.
2)Have you ever experience any midair drama whilst travelling – severe turbulence, emergency landing etc?
Severe turbulence, check.
Scary air pockets, check.
Emergency landing, check.
Even if it wasn't scary. I was en route from Boston to Charlotte and somewhere over New York we were informed we had to land because the plane didn't have enough fuel. I thought it was weird. I was like, "What?! You guys didn't check the tank before we took off?"
Oh and another time the pilot landed when he was still going too fast and the tires of plane took fire. Again, it was more annoying than scary. We were stuck inside the plane for thirty minutes with the suffocating burned-plastic smell before the firefighters declared it safe to exit.
However, since writing 'A Sudden Crush', I'm more scared of flying. I'm afraid that by writing a humorous book about a plane crash I'm calling bad karma on me.

3)After their disaster in the air, Joanna and Connor suddenly find themselves stranded on a deserted island. Do you have an ideal man you would love to be stranded with?
My hubby. I know I'm cheesy, but of course I'd want to be with him.
4)Following on from question three, is there someone you would absolutely hate to be left alone on a deserted island with?
Lindsay Lohan, or her type, I suppose. I don't think she'd be very helpful at the survival thing. And I wouldn't want to be stranded on a desert island with a mean girl.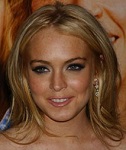 5)Do you have any survival skills that would help you if you were stuck for months on an island to help you get by?
I was in the girl scouts, but I'm not sure how good I'd be. I mean we used lighters to light fires, and I honestly can't remember much about being out in the woods.
6)Would there be something useful lurking in your handbag, like Joannas, that you could use on the island to help you out?
Ok, I'm doing a live experiment and checking the contents of my bag right now. I'll do an inventory and then we can see if something could be useful or not.
Here's what I have:
My wallet
Gloves and hat
Tissues
Loose paper
Cards holder
Hideous orange lipstick (Why did I bought it? Why do I still have it? And why carry it in my bag?)
Lip balm
A pen
A packet of cane sugar (Honestly don't know about this one.)
I think I'd be pretty much dead. The sugar could last me for half a day maybe, but that's it.
7)One of my pet hates is sleeping in the 'great outdoors', so being stranded and having to sleep in a man made hut would fill me with dread. Are you outdoorsy or a creature of comforts?
I hear you. I'm a creature of comforts as well. Not a camping fan, I've left it to my girls scout days some twenty years ago—Twenty already? This is actually scary. I'm also a picky eater, so I wouldn't fare well with a diet of snappers, ew.
8)Joanna has a massive phobia of spiders (one of the funniest scenes in the book), do you have any phobias and how do you cope with them?
Phobias no, strong disgusts yes. All things bugs/insects/arachnids gross me out. I'm not one of those person you'll see try to eat crickets for a life experience.

9)If you had been stranded for months on end and then suddenly rescued, what do you think would be the first thing you would do?
Shower and eat junk food. Not necessarily in that order.
10)What would be your first meal, if you could have anything, when you were returned to civilization?
I'd have a pizza, French fries, and a bacon cheeseburger. Then I'd want a glazed donut and a cinnamon roll.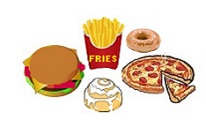 11)How do you think you would react to what Liam did to Joanna when he thought she was dead?
Eeeeeeeeee. I think Joanna was far too classy. I'd hop on a plane first thing (regardless of the excruciating fear of flying) and land on Liam's doorstep to have a face to face confrontation. Even if it wouldn't get me anything, I'd want that.
12)Joanna is an extremely determined, head strong woman when it comes to being a book editor. Are you just as determined as her in your writing career?
Yes I am, in life in general not just workwise. I think that the first person you should count on is you.
What I mean to say is that you have to help yourself first, and then others will follow. If you don't believe in what you're doing, no one is going to believe for you, be it love, work, a sport…whatever. You have to be your first sponsor, always.
13)Before attending a book awards, Joanna makes a big fuss of looking her best and pulls out all the stops. Do you have any beauty tips to share?
My top tip would be to use moisturizer, both body and facial. This from someone who's so bad at following her own tips.
I get tired of moisturizing and feeling all sticky, no matter what moisturizer I use. But when I force myself to do it, in just a week I can usually see a difference.
And now I'm going to take a break and go put some moisturizer on my face, which of course I didn't do this morning.
14)If your book(s) could win an award, which would you love it to be and why?
The RoNA for a Romantic Comedy Novel. That would be awesome. I think this award is very genre specific and it would be great to be recognized in my favorite genre to read and to write.
15)As an author, do you think you would be able to put your trust in a new, starting out publisher?
Yes, I would. I'm always open to try new things and different roads. If my instincts told me to do it, I'd follow them.
You can read my review of 'A Sudden Crush' Here
I would like to thank Camilla Isley for once again willing to answer some wacky questions in order for you to know her and her books better. Carry on reading below for a little more information and links to where you can find her. Thanks for reading.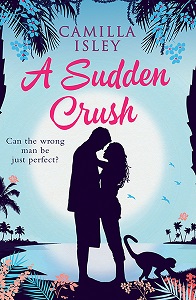 A Sudden Crush
Author – Camilla Isley
Publisher – Pink Bloom Press
Pages – 255
Release Date – 4th February 2016
Format – ebook, paperback, audio

Joanna Price is a city girl with the perfect life. She loves her job as a book editor, she just married Liam, high profile bestselling author and the man of her dreams, and she's headed to the Caribbean to enjoy two weeks of paradise for her luxurious honeymoon.
Connor Duffield is a gruff, grumpy rancher from the Midwest. He is a country boy who has a no-nonsense approach to life, more scars than he'd like to admit, and he hates city girls.
So it's just a misfortune they have to sit next to each other for a six hour plane ride. Even more so when their flight is caught in the perfect storm and Joanna wakes up stranded on a desert island with Connor, the very man she hoped she would never have to see again.
Why are they alone on this forsaken island? What happened to Joanna's husband?
When her dream honeymoon turns into a hilarious tropical nightmare, Joanna's first thought is survival. However, she and Connor will quickly discover just how boring paradise can be. As the days turn to weeks, and then months, this mismatched pair will have to learn how to coexist and how to resist the sparkles of an attraction they weren't prepared to feel.
When they are finally rescued will Joanna's marriage be saved as well, or will the life she knew and loved be in ruins?
Purchase Links

Author Links
www.camillaisley.com
@camillaisley
Facebook
Goodreads
Pinterest
Instagram