The Rest of my Life by Sheryl Browne – Book Review
The Rest of my Life by Sheryl Browne – Book Review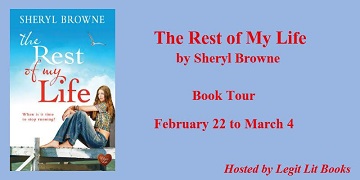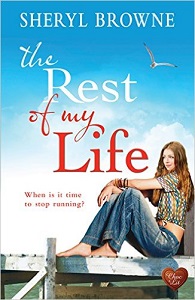 The Rest of my Life
Author – Sheryl Browne
Publisher – Choc Lit
Pages – 320
Release Date – 10th July 2015
Format – ebook, paperback, audio
Reviewer – Stacey
I received a free copy of this book
Post Contains Affiliate Links

You can't run away from commitment forever …
Adam Hamilton-Shaw has more reason than most to avoid commitment. Living on a houseboat in the Severn Valley, his dream is to sail into the sunset – preferably with a woman waiting in every port. But lately, his life looks more like a road to destruction than an idyllic boat ride…
Would-be screenplay writer Sienna Meadows realises that everything about Adam spells trouble – but she can't ignore the feeling that there is more to him than just his bad reputation. Nor can she ignore the intense physical attraction that exists between them.
And it just so happens that Adam sees Sienna as the kind of woman he could commit to. But can he change his damaging behaviour – or is the road to destruction a one-way street?

'The Rest of My Life', is a fun, sexy, romantic tale of two people who need to find themselves in order to find each other.
Adam is the talk of the town. His houseboat has seen more action whilst moored in the marina than out at sea, with the string of women that come and go, many of them married. He is swooned after by the women in Worcestershire, whilst despised by the men who want to run him out of town.
Sienna is the newcomer to the village after moving into a little cottage overlooking the marina. She is a scriptwriter and hoping to get her big break, if only she can get one scene spot on. To make the scene work she may just be required to do some physical research, this is where Adam could come in handy.
Will these two ever be more than friends when they are both carrying emotional baggage, and Adam is set on a course for self destruction?
The synopsis had me hooked right away as I knew it wasn't going to be some easy cushy romantic book. I did however struggle with the first few chapters and wondered what I had let myself in for.
At the beginning, Adam really irked me. His behaviour was like a man on a mission to bed all the town's women and drink himself to death. He didn't care whether the women were married or not. If it was offered to him on a plate, who was he to turn it down.
Sienna also started off as this young, naive girl who had just moved away from home. On seeing Adam for the first time she was instantly attracted and tried to make herself noticed. She bugged me that she knew his reputation and even though he was horrible to her she still wanted him.
As the story progressed, I came to understand why they both acted the way they did. Adam is emotionally damaged and is looking to be intimate with women without the attachment, which he feels he will never be able to give again. He's frightened of not only getting hurt, but also hurting others.
He can't forgive himself for his past actions, even if the past is trying to help him move on with his life, he just needs to realise that.
As I read more about Sienna I became to understand her caring and kind nature and why see's something in Adam that no-one else can, even himself.
She has this nurturing instinct and you get the feeling that she wants to be the one to save Adam from himself. The more I got into the plot, the more I liked Sienna, even if she is quite young in the way she approaches situations.
I loved the added touch of Emily. I had kind of worked out what had happened to her, yet I did have my doubts until the truth was outed. She really must of loved Adam with all of her heart to want to help him, and see him in a better place.
There are some fabulous secondary characters, but Nathaniel (Nate), was my favourite. He is like the 'boy next door', the one all the girls love, in a friends way, but not boyfriend material. He was a bit of a mother hen, which made a nice change to see a man doing the nagging in a book and not a woman.
Sheryl Browne has written an adorable, sweet book, that is also sassy, with an emotional core to it. It does contain slight 'sexy' scenes, but it is done within the context of the story and naturally written.
The Rest of my Life had so many levels to it that when I peeled them back, to me the story was about showing how much the past can destroy the present, and the future, if you let it. To move on in life sometimes you have to make peace with the past and leave it exactly where it should be.
Book Reviewed by Stacey
Purchase Links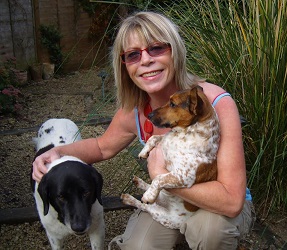 Heartache, humour, love, loss & betrayal, Sheryl Browne brings you edgy, sexy, poignant fiction. A member of the Crime Writers' Association, Romantic Novelists' Association and shortlisted for the Best Romantic e-book Love Stories Award 2015, Sheryl has seven books published and two short stories in Birmingham City University anthologies.
Sheryl's new contemporary romance novel was recommended to the publisher by the WH Smith Travel fiction buyer. 'THE REST OF MY LIFE' comes to you from award winning Choc Lit.
www.sherylbrowne.com
@SherylBrowne
Facebook
Pinterest
Goodreads