The Writing Life of: Collette Yvonne
Collette Yvonne
This week on 'The Writing Life of:' I am thrilled to be interviewing author Collette Yvonne. Collette will be sharing with us detail of her writing life, telling us all about her latest book 'The Perils Of Pauline', which was released on 7th February 2015, and answering a few fun questions too. This post contains affiliate links.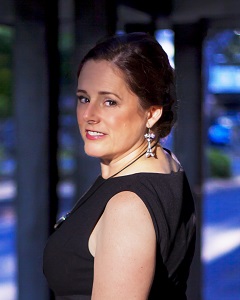 A graduate of Toronto's York University with an Honours BA degree, majoring in Creative Writing, Collette Yvonne writes both fiction and non-fiction.
Her short stories appear in several anthologies, including From the Cottage Porch (Sunshine in a Jar Press) and Wild Words 2010 (WCDR and Piquant Press).
Her first novel, 'The Queen of Cups', was released in August 2006 by Panic House. Since its publication, 'The Queen of Cups' was a Finalist in ForeWord Magazine's Book of the Year 2006 contest in the Humor category.
Collette's publication credits include numerous articles in national Canadian publications, plus over 150 articles, reviews, and interviews in Ontario newspapers. One of Collette's short stories was made into a short film by Canadian Film Director Teresa Hannigan film, Snapshots for Henry, received a 2007 Genie nomination for Best Live Action Short Drama.
Collette occasionally offers writing workshops on a variety of topics, and is available for manuscript critiquing and editing services. Collette spoke at the Ontario Writers' Conference 2010. Her latest novel 'The Perils of Pauline' was published in January 2015 by Astor + Blue.
Collette is currently working on the sequel to 'The Perils of Pauline': MORE Perils to come!
---
1) Do you remember the moment you decided that you would like to become a writer?
I read a ton of books when I was a kid. Of course I thought it would be wonderful if I, too, could create fantastic worlds full of spellbinding characters.
That being said, I also wanted to be a gas station attendant when I was 6.
2) How did you go about following your dream?
I cut a lot of classes in high school but never missed art. Everyone wanted to be an artist in my high school. Mostly because the art teacher let us hang out in the courtyard and smoke during class time.
That's when I decided the creative lifestyle was for me. Eventually I found my way to York University in Toronto where I majored in Creative Writing.
3) Is there a particular author that inspires you?
J.K. Rowling.
4) What is your average writing day like? Do you have any strange writing habits?
According to my best friend's husband, we move house every 4.3 years. Since we just moved into our current home two months ago, I guess we are good until 2020. How is this a strange writing habit you ask? A writing friend of mine accused me of moving to avoid writing. Which is really more of a strange anti-writing habit.
He is right about one thing: moving really messes up the workflow. It takes me months to pack and unpack my office. Now that I know where my desk is again, I have no more excuses.
The desk took time to arrange though: it had to be precisely placed so that I am facing a wall with a window to my left elbow. A personal tic but if you pay attention to the experts of writing feng shui, I still lack a dedicated water feature such as a flowing fountain or a dish of water or maybe just a glass of vodka in the southeast quadrant of my writing space.
5) Do you write Longhand, Type writer, Computer?
Computer.
6) From all your books, do you have a favourite character?
My main character, Pauline, is my favourite. She is what is known as a flawed character. They are the best fun.
I can do terrible things to her like lock her outside in winter naked so she has to jump through snowdrifts to get around the house only to find another locked door. I made her a grandmother at 36 which proves how cruel I can be.
7) Do you plot your books completely before hand or do you let your imagination flow whilst in the writing process?
I'm a pantser not a plotter. That means my characters never ever like to do what I want them to do. Sometimes they don't even want to get out of bed in the morning which makes for a very boring story.
I have to go after them with a taser. Or I threaten them that they will get no more sex scenes.
Concerning your latest book: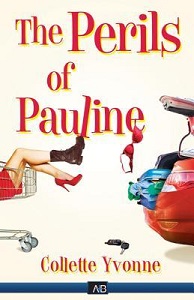 The Perils Of Pauline
Author – Collette Yvonne
Publisher – Astor & Blue Editions
Release Date – 7th February 2015

Life seems "picture perfect" for Army veteran Pauline Parril–a solid career, a loving (though slightly absent) husband, two adorable young children. Perfect that is, until the usual Friday meeting at the office ends with a termination letter.
As Pauline navigates the difficulties of unemployment, she finds the handles of her world turning upside down. Her estranged daughter, Serenity, returns home with shocking secrets. Her husband, Donald, is not at all who she knows him to be, and a handsome stranger opens her eyes to the complex worlds of poetry and temptation.
In this uproarious female comedy of just how one event can change the course of…well everything. 'The Perils of Pauline' follows an intrepid every-woman as she marches through the pressures of building the "perfect life," finding there's actually more to discover about yourself than you dreamed, and constantly answering the scariest question of adulthood: "What now?"

8) How long did it take to get from the ideas stage, to the date of publication?
Wouldn't it be lovely to be able to wave my hand in the air while I say, "oh, a long time, like a whole year or more." (I hate those kind of writers.) Let's just say the Apple iPod was still in development when I was working on the early drafts of The Perils of Pauline.
9) Did you suffer from writer's block at any stage? How did you overcome it?
My writing group has been instrumental in helping me undo any hint of writer's block. If I ever show up to group with no submission they will run over me with their cars or take turns sticking rusty paper clips up my fingernails as proper punishment for being so useless.
10) How did you come up with the name(s)for your lead character(s)?
My character's name is Pauline. The original The Perils of Pauline was a 1914 American melodrama film serial. The main character, Pauline, is the original damsel in distress who often finds herself hanging from a cliff or tied to a set of train tracks. The 1914 Pauline was smart and resourceful, rather than helpless and needing to be rescued by a man (but there's a dashing lover on scene willing to lend a hand).
I loved the idea of recreating the plucky Pauline and placing her in a modern context. Like many woman today, who find themselves juggling work, marriage and children, the modern Pauline still feels as if she's hanging by a thread. She faces her challenges with intelligence, courage and sheer force of will plus a large dash of eccentricity. She has to figure out how to save herself. She needs to be smart and fearless. And then of course there's the dashing lover in the form of a hot poetry professor.
11) If your book was made in to a film, who would you love to play the lead character(s)?
Tina Fey. The "Sisters" version please, not the Sarah Palin.
12) Did you get anyone in particular to read your work before sending it to the publisher i.e family member, friend etc?
Pretty much anyone who was willing. The more feedback the better. That, I think, is the best way to take a decade to write a book.
@panichouse
Facebook
Goodreads
I would like to say a big thank you to Collette for sharing with us details of her writing life, and for a wonderful interview.