Interview with Author Ryan Love
Ryan Love
I am thrilled to have interviewed author Ryan Love, who shared with us details of his writing life, his book 'Arthur and Teddy Are Coming Out', which was released on 13th April 2023, and answered a few fun questions. This post contains affiliate links.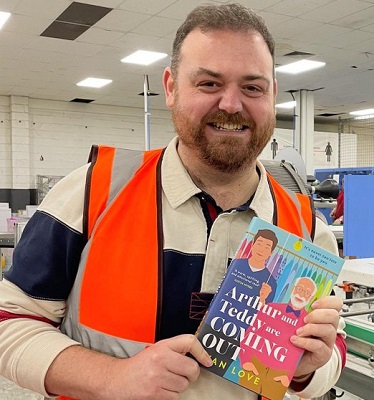 Born and raised in the island town of Enniskillen in Northern Ireland, Ryan is a NCTJ-qualified journalist. He was the first Showbiz Editor at Digital Spy and has written for publications including the Independent, the Telegraph, Attitude, Radio Times and Yahoo.
After moving into music PR, Ryan worked on campaigns for global superstars including Britney Spears, Shakira, Usher, John Legend and OneRepublic. Ryan is passionate about mental health and enjoys speaking and writing about his own experiences.
When he isn't writing, Ryan can be found tweeting, watching – and playing – Countdown or enjoying cuddles with his two golden retrievers. Arthur and Teddy Are Coming Out is his debut novel.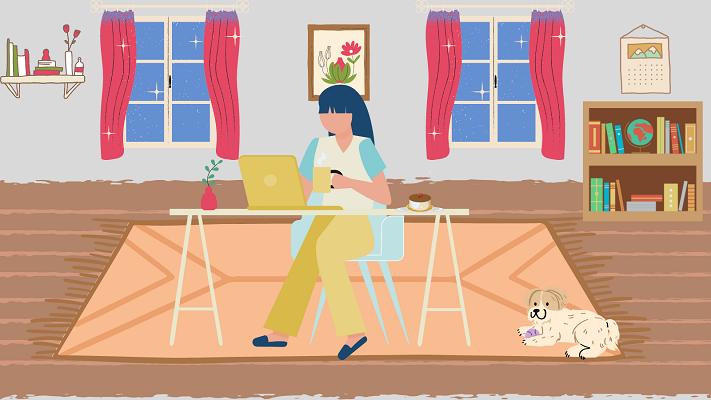 1) Where did the inspiration for your book come from?
The initial inspiration for the character of Arthur was imagining the grandfather figure I would have loved to have had in my life. Both of mine had died before I was three, so I've always wondered what that kind of relationship would have been like or what they would have made of my life, choices or the world we live in now. I then read a story about an incredible 90 year old man in the US who came out as gay during lockdown. I was so inspired by his bravery and how his story would influence others. This then led to thinking more about the impact on his family and, more specifically, how another closeted person might feel.
Arthur is for everyone who doesn't have that grandfather figure in their lives, no matter how long they might have been without him. Reflecting on my own coming out journey, I then began thinking about merging the two stories and how this could work dramatically on the overall family. Arthur and Teddy's shared journey was born!
2) How did you plan out the plot?
I had previously written a manuscript which I had plotted quite carefully. Nothing came of it, but it was a really good learning experience. However, with Arthur and Teddy, once the basic idea had formed, I was so excited by it, I just began writing and seeing where it would take me.
The first draft was a dream experience. I wrote day and night for 19 days in the summer of 2021. Everything just felt like it came together naturally. The book is alternating chapters between Arthur and Teddy's POV, so once I was into the main chunk of the book, I was keeping more notes on things that had happened etc, just to make sure I didn't slip up between chapters!
3) When did you choose the title for your book?
Choosing the title was something I hadn't given much thought to until I finished the book. My main concern was that it needed to be something that might catch the eye of an agent when I was submitting. I knew their inboxes would be busy, so I wanted to try and give myself a chance to stand out.
I very quickly thought of Arthur and Teddy Are Coming Out as something catchy that quickly told the person what the general story was. In my mind, this was just a placeholder that nobody would really like. However, much to my surprise, everyone really loved it. I had a little panic at one point and tried to change it, but was talked off the edge!
4) How did you come up with the names for your characters?
The main group of characters were names I chose mainly at random, just taking a quick glance online or at a family tree I had been working on. I had had the name of Arthur Edwards as my 'Grandfather' for a while, so chose a name that felt like it worked alongside his quite nicely.
Arthur's daughter Elizabeth is a little bit of a Kris Jenner and gives all of her children names being with E. She named her son Edward as a little bit of a tribute to her maiden name, but he quickly establishes himself as 'Teddy' to try and remove that 'E' association.
5) Can you give us a hint to any sections that you removed?
I can't actually recall removing anything major. I toned down some of the homophobia which was faced by my characters as I didn't want readers to confuse the reactions to certain events. Elizabeth as a character is the one people can call the 'villain', and while she says and does some horrible things, it was important for me that it felt like you could believe her reactions were not due to being homophobic but rather hurt and angry at being lied to.
It's a very fine line that she does cross but you hope you can offer some redemption to a character like that. Overall, that was one of the changes that I was more focused on, rather than any plot lines or major scenes.
6) What made you choose this genre?
I wasn't actually entirely sure what genre I was writing initially other than that it was an 'uplifting' story about family. I didn't dwell on that too much and just knew I would figure it out. I know what I like to read and knew the books it could potentially sit alongside, so I really just got on with it.
7) How long did it take you to complete your book?
I began writing in May 2021. I signed with an agent in July 2021. I worked on the manuscript with her before it was sent on an exclusive submission to HQ (HarperCollins). I signed my publishing deal in November 2021 and then began working with my brilliant editor Cicely. Everything from line and copy edits to cover art etc was done during 2022 and the book was published in the UK in April 2023.
8) Can you describe your book in three words?
Hopeful, Inspiring, Emotional.
9) What's the hardest part of being a writer?
I would say that the hardest part, especially as a debut author, has been finding the balance of reading reviews. You do naturally want to know what people think, especially when it's something you feel you've put your heart into. Seeing this thing you've worked hard on go out into the world is exciting, but you know not everyone is going to like it. It can be difficult reading even the smallest bit of negativity, but you have to really remind yourself that this is totally okay and normal. It can cause a little panic and self-doubt, but remembering why you love writing and knowing that other people are getting some kind of enjoyment out of what you've created is the greatest feeling.
10) Why should our readers pick your book up?
One of the loveliest things a reader said was that Arthur and Teddy Are Coming Out felt like a warm hug. That is exactly what it felt like for me writing it. It's uplifting, positive and full of love and hope. There are some tougher topics dealt with along the way, but that is life and it's dealt with by a family who have been through a lot together.
It's a book I hope readers will be able to enjoy over a weekend, whether it's in the summer sunshine or curled up on the sofa on a wet, windy afternoon. If you need a little happiness, I hope Arthur and Teddy find their way to you.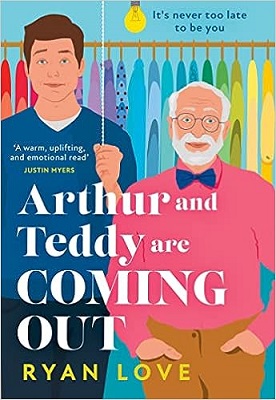 Arthur and Teddy Are Coming Out
Author – Ryan Love
Publisher – HQ
Pages – 400
Release Date – 13th April 2023
ISBN 13 – 978-0008541200
Format – ebook, paperback, hardcover, audio
Synopsis
No one in the family is prepared when 79-year-old Arthur Edwards drops a bombshell: he's gay, and after a lifetime in the closet, he's finally ready to come out.
Arthur's 21-year-old grandson, Teddy, has the same secret. But Teddy doesn't feel ready to come out yet – especially when Arthur's announcement causes shockwaves in the family.
Can Arthur and Teddy navigate first loves, heartbreak, and finding their place in their community?
More importantly, can they – and their family – learn to accept who they truly are?
Purchase Online From:
Fun Questions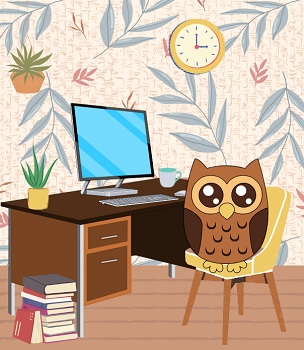 1) Do you have a writing buddy (i.e. a pet)?
At the time of writing, I had two Golden Retrievers. Bailey and Buddy were always about, especially when I had late night writing sessions! Bailey passed away before publication, but I was able to pay tribute to him in my acknowledgements. Buddy is still by my side as I work on my next book.
2) Do you have any writing quirks?
I'm not sure if it qualifies as a quirk, but I think I surprised the people around me that I can usually work anywhere. I am able to zone out and carry on regardless of noise levels. It's a useful skill, but can also be a pain when people are trying to get your attention and think you're ignoring them!
While writing Arthur and Teddy I also sent it to my Mum chapter by chapter so that she could read. She absolutely loved this, even though it must have been such a pain waiting for the next one!
I wrote every chapter of Arthur and Teddy at my kitchen table. I didn't know what I was getting into or have any kind of office space at the time, so I just grabbed my laptop and got to work every day.
4) Your book has been made into a movie, you've been offered a cameo role, what will you be doing?
I am definitely not made for being in front of the camera, so it will have to be a very small, silent role. Perhaps enjoying a cup of tea and a bun in Cora's café. I don't think I could mess that up!
5) A talking owl has just finished reading your book, what's the first thing he says to you?
"I wish I was as wise as Arthur"
---
Author links
Twitter
Instagram
Goodreads
---
A big thank you to Ryan Love for sharing his writing life with us and for a wonderful interview.
The above links are affiliate links. I receive a very small percentage from each item you purchase via these link, which is at no extra cost to you. If you are thinking about purchasing the book, please think about using one of the links above. Thank you.