Interview with Author J Ryan
J Ryan
I am thrilled to have interviewed author J Ryan, who shared with us details of her writing life, her book 'The Wolf Cub of Sparta', which was released on 22nd November 2022, and answered a few fun questions. This post contains affiliate links.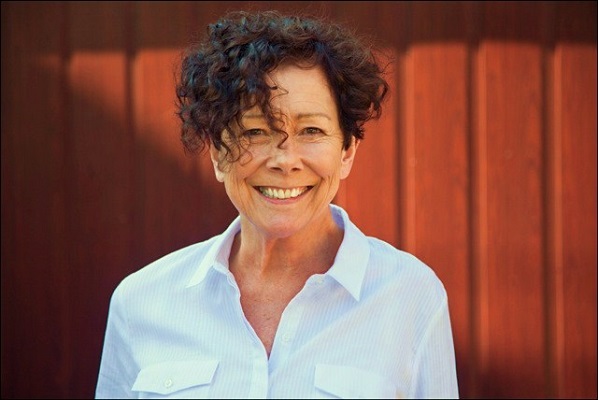 Having completed her contemporary teen spy thriller series, Missing Dad, J Ryan found another YA spy story taking shape from the Greek mythology that had fascinated her ever since she was a child. Enthusiastic feedback from the secondary schools where she is a regular author visitor confirmed that her audience is ready to welcome teen heroes and heroines from more than 2,000 years ago.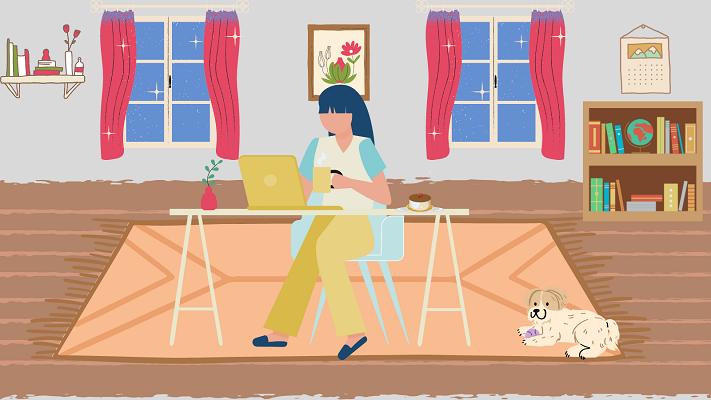 1) Where did the inspiration for your book come from?
I was reading an interview with a young soldier who had returned from Afghanistan. He was talking about the intense relationships that develop between soldiers who depend on each other so utterly. How friendships for life come out of being 'bonded by war'. And how devastating it is to lose a comrade-in-arms.
And so The Wolf Cub of Sparta is about two young Spartans, Leon and Lycon, who are bonded by fighting together to try and defeat a third Persian invasion of all Greece; and I had the opportunity to explore the relationship between these two young men who become true 'brothers in arms'.
2) How did you plan out the plot?
I am very bad at this but I forced myself to write a Word doc synopsis. The final novel was on a far broader scale than the original plan, but it got me started.
3) When did you choose the title for your book?
The title came very soon after the idea. I was reading about the legend of Romulus and Remus, who were brought up by a wolf, and how Rome was founded. I thought, well, it's really thanks to Lycon that Greece is saved from a dreadful fate; and so the Wolf Cub of Sparta was born.
4) How did you come up with the names for your characters?
For the two main male characters, it grew from the title; Lycon means 'wolflike' in old Greek, while Leon means 'lionlike'. The name Zena is associated with the Greek god Zeus. I chose Danae because it is a beautiful Greek name for a beautiful woman.
5) Can you give us a hint to any sections that you removed?
Rather than shrinking the story, I expanded the scale of the plot well beyond the original intention – so the novel grew substantially.
6) What made you choose this genre?
Writing a historical novel about Ancient Greece has a simplicity which cuts through the clutter that modern technology forces contemporary heroes to deal with. It also means that this ancient world can be populated with gods that bring fire, light, terror or chaos, depending on their speciality, which lends an extra dimension of excitement.
7) How long did it take you to complete your book?
Around nineteen months.
8) Can you describe your book in three words?
Brothers in arms
9) What's the hardest part of being a writer?
Being your own tough editor and going over and over the words until you're completely satisfied that they couldn't be any better.
10) Why should our readers pick your book up?
Because of the cover: the amber eyes of that magnificent wolf and the two young men
crossing sword with spear promise intense excitement.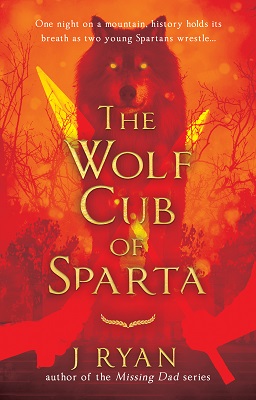 The Wolf Cub of Sparta
Author – J Ryan
Publisher – The Book Guild Ltd
Pages – 200
Release Date – 22nd November 2022
ISBN 13 – 978-1915352552
Format – ebook, paperback
Synopsis
One night on a mountain, history holds its breath as two young Spartans wrestle…
One is the head of Sparta's elite youth secret service, the Krypteia; Leon is looking for a lieutenant. The other was abandoned on the mountain as a baby with a crippled leg; Lycon kneels to no one. Bonded by war, they will fight to save all Greece from the deadliest Persian invasion ever. If they lose, Western history will take an entirely different course.
Combining an impressive knowledge of ancient Greek culture, history and warfare with a gripping story of camaraderie and friendship, The Wolf Cub of Sparta is the perfect read for anyone fascinated by Greek myth and the heroes and heroines behind the legends.
Purchase Online From:
Fun Questions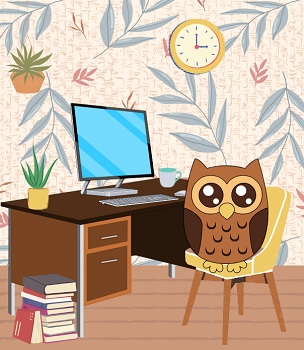 1) Do you have a writing buddy (i.e. a pet)?
I use music to get myself into the 'write' frame of mind – Sibelius, Thomas Tallis and sometimes Bruckner's 9th. Or Dire Straits if I'm ploughing through some heavy research.
2) Do you have any writing quirks?
I have to exercise first, or I can't sit still! In warm weather, a forty minute stint with the lawn mower will do it. In cold weather it's the cross trainer.
In our old house I work in what used to be the dining room, surrounded by glowing wood and with light flooding through the large sash windows. It's a heavenly place.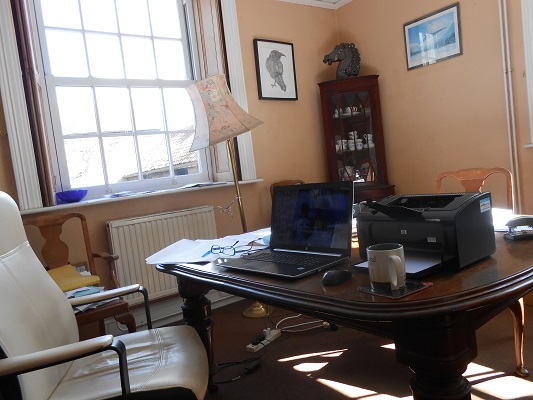 4) Your book has been made into a movie, you've been offered a cameo role, what will you be doing?
I'd love to play Arion the Arabian; like Lycon, I want to come back as a splendid horse in my next life.
5) A talking owl has just finished reading your book, what's the first thing he says to you?
'So, where's the sequel?' (And that, as they say, is another story!)
---
Author link
Twitter
---
A big thank you to J Ryan for sharing her writing life with us and for a wonderful interview.
The above links are affiliate links. I receive a very small percentage from each item you purchase via these link, which is at no extra cost to you. If you are thinking about purchasing the book, please think about using one of the links above. Thank you.