Land of Cockaigne by Jeffrey Lewis – Book Review
Land of Cockaigne by Jeffrey Lewis – Book Review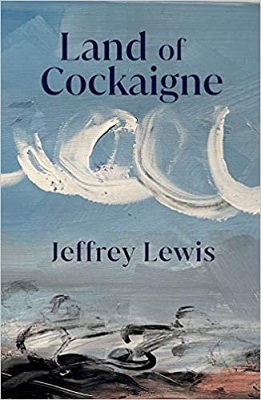 Land of Cockaigne
Author – Jeffrey Lewis
Publisher – Haus Publishing
Release Date – 20th September 2021
Pages – 192
ISBN 13 – 978-1913368166
Format – ebook, Paperback
Star Rating – 4.5
I received a free copy of this book.
This post contains affiliate links.

Synopsis
The Land of Cockaigne was an old medieval peasants' dream of a sensual paradise on earth. In Jeffrey Lewis's novel, the Land of Cockaigne is a plot on the coast of Maine, once been a summer resort and now where Walter Rath and Catherine Gray, trying to assuage their grief and make meaningful their deceased son's life, build what they hope will be a brief, fleeting version of paradise for a group of young men from the Bronx. But the town of Sneeds Harbor is not amused. Well-meaning doubts lead to well-hidden threats.
The Raths' marriage unravels as fatefully as Walter's faith in democracy. Boys who've only ever know the city find themselves in a land that may as well be the moon. A parable of American society today, Land of Cockaigne is by turns furious, funny, subversive, tragic, and horrifying. What is to be done in the disaster of our times? Walter Rath offers a clue, a thesis, or a prayer: Love is an action, not a feeling. Once you go down this path of faith, there is much to be done.
I have read that Jeffery Lewis has worked as a lawyer and an attorney, professions where words need to be carefully chosen, so I was impressed that he can write in such a wistful, dream-like way. Indeed it is almost as though we are voyeurs, viewing the story through a mist. This image was aided by some fairly long sentences.
Possibly because of this dreamy style, Lewis is rather sparing in detail which means that it took me a while to know and understand the characters, including the lead persons, Walter and Charley. As the story developed we learnt more but on reflection I can see that there are many basic facts about them that I still don't know. Strangely I feel that I know the character of Donnie and even some of the young men from the Bronx better.
I have never been to New England so I cannot say whether Sneeds Harbor is typical of a small Maine settlement. To me it seemed rather unrealistic as Jeffrey Lewis's depiction is of a town still set in the 1950's or maybe even earlier?
So, is Land of Cockaigne a love story? For most of the book my interpretation would have been that it was a simple story of life events, many good and some very bad, alongside some philanthropic desires. It was only at the end, when all the events were wrapped up and considered, that it became obvious that this is definitely a love story. One I found very moving.
If you are looking for something a little different, restful and subtle I can recommend Land of Cockaigne.
---
Purchase Online:
Jeffrey Lewis
Jeffrey Lewis is the author of MERITOCRACY: A LOVE STORY, THE CONFERENCE OF THE BIRDS, THEME SONG FOR AN OLD SHOW and ADAM THE KING, four novels which comprise THE MERITOCRACY QUARTET, a sprawling yet intimate canvas of his post-war American generation across four decades to the millennium which is also available in an omnibus edition.
Lewis is the author, as well, of BERLIN CANTATA, THE INQUISITOR'S DIARY, and BEALPORT: A NOVEL OF A TOWN, and his latest book, LAND OF COCKAIGNE, appeared recently. All his books have been well-received. Before turning to fiction full-time, Lewis won two Emmys and the Writers' Guild Award and many additional awards and nominations for his work as a writer and producer of the landmark television series HILL STREET BLUES.
A graduate of Yale and the Harvard Law School, Lewis once worked as an assistant district attorney and criminal defense lawyer in Manhattan, where he also edited the underground magazine THE REAL WORLD and worked for a time for Stan Lee and Marvel. He lives in Los Angeles and Castine, Maine with his wife, the artist Gayle Lewis.
Author Links:
---
Share your thoughts on Land of Cockaigne in the comment section below!
---
The above links are affiliate links. I receive a very small percentage from each item you purchase via these links, which is at no extra cost to you. If you are thinking about purchasing the book, please think about using one of the links. All money received goes back into the blog and helps to keep it running. Thank you.
Like us on Facebook – Tweet us on Twitter – Pin us on Pinterest – Join us on Instagram