The Chopped Gem by Emily Gibson – Book Review
The Chopped Gem by Emily Gibson – Book Review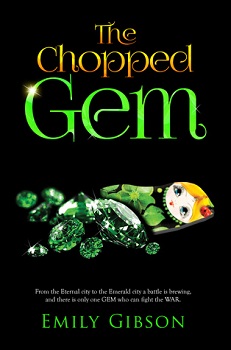 The Chopped Gem
Author – Emily Gibson
Publisher -Pegasus Elliot Mackenzie
Pages – 321
Release Date – 23rd April 2015
ISBN-13 – 978-1784650063
Format – ebook, paperback
Reviewer – Marcia
I received a free copy of this book
Post Contains Affiliate Links

Bonnie and Richard Brault are heading to Italy with their teenage twins, Evangeline and Aaron. The holiday will be a new start, a way to patch up their differences and repair the damage done to their relationship years ago when Richard had an affair, leaving Bonnie devastated, betrayed and bitter.
But while they concentrate on tying up the loose strands of their marriage, is there something else happening right under their noses? Could the secrets their children are keeping prove even more damaging – to their lives, their hearts and, ultimately, their future?

The Chopped Gem opens with what life is like for twins Aaron and Evangeline Braults. Their mother Bonnie has them on a strict routine with little time for them to just have fun. She rules the family. Their father Richard goes along with whatever she wants following a mistake he made years ago. The family are heading for Italy for two weeks holiday before the twins get back to preparing for the next school year.
They go to stay with good friends Lilith and Antonio Mianis who also have twins Called Giovanni and Giuseppe. Over the two weeks Aaron spends time with Giuseppe and gets up to no good, unknown to his parents. While Giuseppe's parents know he can be difficult to deal with and hope that Aaron will be a calming influence. Meanwhile Evangeline sneaks around to spend time with Giovanni who she falls in love with.
The story follows along nicely and is an easy read. The scene is set for magical mystery throughout the book with just enough information to wet your appetite. It ends nicely with you knowing that there is going to be a sequel, which I am looking forward to reading.
Book Reviewed by Marcia
Purchase Links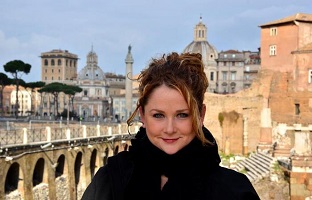 Emily Gibson lives a nomadic lifestyle as a cosmetologist, wife, and mum to one. She has received mail in Oklahoma, Colorado, Florida, Illinois, Hawaii, Georgia, Connecticut, Washington, Italy, Portugal and Guam.
While exploring forty-nine of the fifty states in America, and over thirty countries, Emily has kept her experiences of photos of her travels on her website
Author Links