Next of Sin by Lisa Gordon – Book Review
Next of Sin by Lisa Gordon – Book Review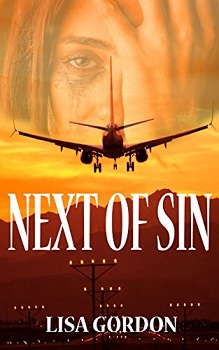 Next of Sin
Author – Lisa Gordon
Pages – 322
Release Date – 24th January 2014
Format – ebook, paperback
Reviewer – Kerstin
I received a free copy of this book
Post Contains Affiliate Links

A series of deaths which the police think are unfortunate drownings date back to 1987; but Gaby, the only witness in all that time, is about to realise that something far more sinister is going on!
A strange recurring dream is haunting young lawyer Gaby; she seeks help from a psychologist and a psychic as she tries to figure it out. Then……it hits her; the memory floods back! Suddenly everything she thought she knew about herself, her family and her past is cast into doubt.
Someone she loves is a KILLER.
But who will believe Gaby? He is popular, successful, charming and credible. The Police will say that she has no evidence. People will call her mad, paranoid or vindictive.
But Gaby is a determined young women and she selects her allies with great care, as there are few she dares trust in this duplicitous new world she finds herself in.
She and a maverick detective, Robbie Baggio set about assembling the evidence: secretively and urgently, before the cunning serial killer strikes again. However, he gets wind of her suspicions and this time when he kills, it's someone very close to Gaby, someone who also knows the truth.
Suddenly she realises that she is up against more than just him, he has eminent and influential friends and the scales of justice are rigged against her.
What would you do? What will Gaby do?

This thriller starts with the wedding of Gabriella Butler, now Harvey, and her husband Piers. The whole Butler family is in attendance, including Chantelle, the girlfriend of Gaby's brother Clinton, and one of her bridesmaids. Gaby is very close to her older brother, much more than she is with her father, maybe because her father is a distant and cold lawyer with political ambitions, and Clinton is the only one who ever takes care of her.
During her honeymoon in Malaysia, Gaby begins to suffer from depression, along with a recurring bad dream, every-night. Once back in London she is referred to a specialist. The Doctor thinks that maybe Gaby is suppressing a traumatic experience from childhood, one which is now trying to break through via her subconscious mind.
Who would have thought that a joint at a high school reunion party would bring Gaby's memories flooding back, including the death of her sister Alison, during a family vacation when she was only a little child. These memories start to turn her world upside down.
Could the suppressed memories of been hiding a killer, one close to home? Or worse, a serial killer? Especially as it would seem that many of this persons ex-girlfriends have died in accidents while on vacation, and always at sea.
In search of the truth Gaby takes the next plane to visit her sister Meagan in Africa, along with Chantelle, who is now Clinton ex-girlfriend. As they begin to search for the truth, they realise that it is turning out to be far worse than they could ever of imagined. The discovery ends up putting them all in danger, as the killer may be on to them and is looking for his next victim.
The plot is gripping and I found myself engrossed fully in with the story, whilst reading this book not noticing what was going on around me. On the other side, I often caught myself skimming paragraphs, and sometimes even pages where there was a long description of the surroundings, which is really unusual for me. Maybe the descriptions were just that little too long, and too precise. I am not quite sure why I did so, I only wanted to mention it because I may not be the only one overflying paragraphs of this book.
In my personal opinion the information and storyline about Gaby's father was too much. I think the story would have been better without it.
Another interesting aspect was the change in Gaby herself. I think Lisa J Gordon did a very good job describing this change, without really mentioning it.
The writing style is very fluent, but, as mentioned above, sometimes it seems the author got bogged down in details. It is a gripping story and I finished Next of Sin in no time. I recommend reading this book if you are a fan of thrillers and on the search for a book for your vacation.
Book reviewed by Kerstin
Purchase Links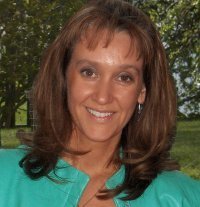 An only child to a single Mum, Lisa was born and brought up in Johannesburg, South Africa. Despite a lifelong ambition to act, she enrolled at the University of the Witwatersrand to do a BCom Law. She later moved to UK, where she achieved a BSc Industrial Economics Hons Degree from Warwick.
Still wanting to be a star – her Mum encouraged her to study 'The Stars' and Lisa became an Astrologer. Lisa worked on hospital radio for many year, before becoming a regular Astrology guest on BBC local radio. As an Astrologer Lisa was always asked by her clients to make black and white definitive predictions about their futures: this made Lisa ponder the role of fate in our lives and how much freewill we really had. Hence the plot for her philosophical thriller, 'A Sealed Fate' was born. Choice versus chance – which prevails?
Lisa wrote her book while also writing the ACA Chartered Accountants exams. She hopes to become a successful writer, not an accountant! Lisa is grateful to the wonderful support of both strangers and friends and their inspiration. Lisa is also grateful for having a 'power-house' Mum; who is her biggest supporter and best buddie.
Author Links