Seven Steps to Heaven by Celia Moore – Guest Post
Seven Steps to Heaven by Celia Moore – Guest Post
Today on the blog we welcome author Celia Moore, with her guest post 'Seven Steps to Heaven' as part of the blog tour for her new book 'Fox Halt Farm', which was released on 20 October 2017 and revised in February 2019. Post contains affiliate links.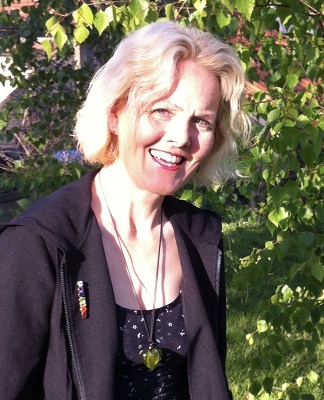 Celia Moore (1967-now) grew up on a small farm near Exeter. She had a successful career as a Chartered Surveyor working in the City of London before working her way back to Devon.
In 2000, she left the office to start a new adventure as an outdoor instructor, teaching rock climbing and mountaineering. Today she gardens for a few lovely customers, runs and writes (accompanied at all times by a Border Terrier x Jack Russell called Tizzy).
She is running the London Marathon in April 2019 for three cancer charities.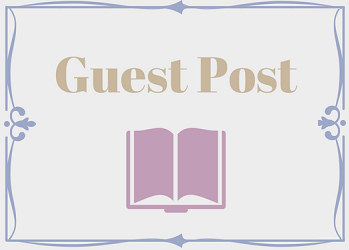 Seven Steps to Heaven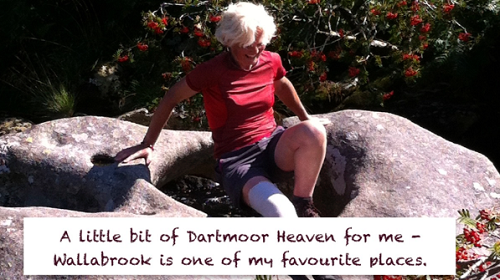 7 Strategies for Revising Your Novel
The joy of holding my debut novel in my hand was unbelievable – I had done it! Hours of writing, editing, and learning all behind me. I was dying to move on to the next project but slowly the truth dawned. There were a few niggles about Fox Halt Farm – As I believe with most things you tackle, by the time you've made it, you realise just how you should have done it, and discover the tools that would have made it easier. You begin to see the faults in your initial work, and after a while, that is all you see.
This is why I revised Fox Halt Farm – more hours and hours of sitting at the keyboard, but it did not feel like work, more like I was polishing it, making it shine. It felt good. I thought others might have the same itchy doubt with their completed manuscripts so in this guest post I have broken down what I did to revise my precious novel into seven easy steps.
1. Hearing the errors. Talking to other authors revealed so many hints and tips, and one in particular was really helpful, I wonder if there are other writers who, like me didn't know Word has a function which makes your computer read your words back to you! Previously, I had read aloud but it was all too easy to add words that weren't there – but my Genevieve (the name I have given to the lady who robotically reads for me) doesn't add them in – her voice is monotone and good at mispronunciation but her lack of tone and pitch is really helpful, making me check everything more carefully. She also highlights when I repeat words. I'd listen to Genevieve read half a page at a time and make quick notes with pen and paper, so I could hear the whole piece and not miss another mistake while I fixed another.
2. Heed your inner voice. If you think there might be problem with a paragraph, phrase, or even a word – then there probably is. Don't skip over something you have doubts about – look at it carefully and find a better way to say it.
3. Work backwards. One of my author friends suggested editing starting from the very last page. I find it works well because I concentrate better on the writing rather than being carried along with the story.
4. Check what is vital. In hindsight, there is one character who I used as a vehicle to move the story forward – they provided reasons for the main characters to be in certain places too, this minor character was probably a distraction, and if this wasn't a revision of my novel but a complete rewrite instead, I would take them out and I think my story would be stronger without them. I liked this character and their backstory, it was having another reader question their role which made me see them as an unnecessary cast member – this stresses the need for Beta readers willing to give positive criticism. Detail and backstories too? Are these all necessary, or do they just distract your reader – or even worse, annoy them!
5. Showing not telling. This was one of my biggest faults when I started writing, simply because I didn't understand how important it was not to spoon-feed my reader. I think it is odd that I did this because I paint too, and I know how much I like abstract works, over artists who paint pictures like photographs. I want the viewer to make their own interpretation. But maybe my artistic inclination was actually my downfall because I have such strong pictures in my mind, I want to convey every last detail.
6. Review the dialogue. Rereading the speech, and checking it is something that character would really say. This links in with showing not telling, because I could demonstrate more about the action with the words the characters spoke and their interspersed actions than I could with telling the reader what was happening.
7. Too much noise. There were two or three pages that I realised weren't needed at all, it would be more interesting to let this information become apparent later on – so it wasn't just odd words I focused on the whole story was scrutinised.
And there you have it, I am in heaven now, so pleased I revised my novel, thrilled with my new and improved Fox Halt Farm.
---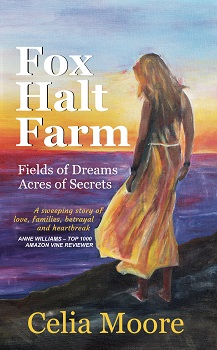 Fox Halt Farm
Author – Celia Moore
Pages – 276
Release Date – Revised Edition Feb 2019
ISBN 13 – 978-1549990779
Format – ebook, paperback

Opening on a cliff edge, Billy finds herself alone and betrayed. She believes everyone and everything she loves is threatened. Richard's world is aglow with wealth, love and unswerving family loyalty but then his perfect life crosses Billy's. He could save Billy, her beloved dairy cows and Fox Halt Farm but this young woman isn't in the mood to be rescued.
Nothing will stay the same. Should they trust each other? Will their secrets tear their lives apart?
Fox Halt Farm is hard to put down. The story cracks along and you are caught up in Celia Moore's vivid storytelling from the start.
Purchase online from:
---
You can find out more about Celia Moore by visiting the website/social media sites below.
www.celiascosmos.com
@CeliaMooreBooks
Facebook
Instagram
Goodreads
---