The Killing of Kindness? by Andy Paulcroft – Guest Post
The Killing of Kindness? by Andy Paulcroft – Guest Post
Today on the blog we welcome author Andy Paulcroft, with his guest post 'The Killing of Kindness?', as part of the blog tour for his new book, 'Killing Them With Kindness' which was released on the 15th November 2019. Includes an international giveaway at the bottom of the page. This post contains affiliate links.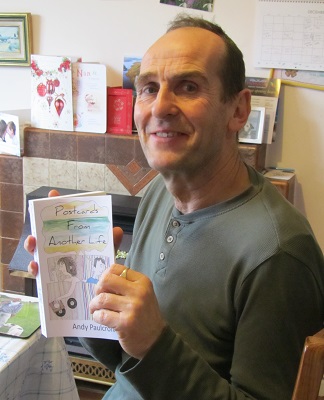 Andy Paulcroft grew up in Weston-super-Mare, and his love of books started when he borrowed his sister's copy of Five Run Away Together and exaggerated a minor illness in order to finish reading it. He has since worked as a chef in France, Switzerland, Corsica and the North Highlands of Scotland before settling as a catering manager at a boarding school in Dorset.
After many years of writing two to three chapters of a book before discarding it, he finally published his first novel Postcards From Another Life – in December 2017. The wonderful feeling of completing a novel was only surpassed by receiving a positive reaction from people who had read it.
He retired from catering and recently published his second novel Killing Them With Kindness. He is now working on his third book.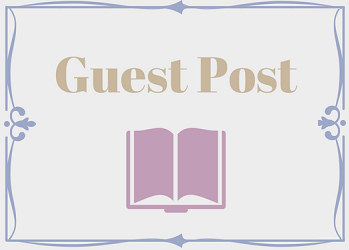 The Killing of Kindness?
Thank you so much for inviting me onto your blog during the tour for my latest novel Killing Them With Kindness.
The main protagonist of that book, Deirdre Cossette believes that everyone has the right to the choice of how they live their life, even if it results in them shortening it. I thought of the tag-line 'The nicest serial killer in the land …?' but decided against it because I don't believe there is an evil bone in Deirdre. Whatever the rights and wrongs in Deirdre's philosophy, there is no doubt in my mind that she believes in kindness, even if she is killing people with it …
It seems to me these days, that kindness is a very under-rated quality and to term somebody as nice, is more of an insult than a compliment. It seems to mean one of two things: 1) They are weak; or 2) They are hiding something.
When I was still a Catering Manager in a boarding school, the last job of a previous life, I had to attend a child protection course advising us the qualities we needed to look for to ensure the candidate was not a risk to children. It was the most depressing day of my life. By the end of it I had learnt, that if a candidate was kind, helpful, prepared to go above and beyond the call of duty to assist someone and seemingly put other people before themselves – then you shouldn't trust them. I can see all the reasoning behind this relating to the course I was on – it simply saddened me.
I have noticed this theme has spread to television dramas also. Watching a TV murder mystery, you simply have to pick the one likeable character and you can be pretty sure that they will end up being responsible for the crime. On a drama over Christmas, one character was described by another as 'kind'. The same character was described by a television reviewer as 'spineless'.
Kindness is definitely not popular with TV advertisers either. Smugness, arrogance and a desire to get one over on your neighbour are the 'qualities' they seem to endorse. Personally, I've never believed that choosing one type of washing powder over another is anything to appear smug about, but maybe I'm on my own …
You only have to look on social media to see what some people write about people in the public eye. Just because they have become famous, or infamous for reasons of talent or circumstance – does it give us the right to be unkind to them?
Quite often, when I am in town, or on a dog walk in the woods, I catch the eye of someone who is walking in the opposite direction. I always smile, but, it is amazing the large percentage of people who don't return that smile. In fairness, I probably do look a little bit barmy … However, when a stranger smiles back at you – it can lift your day.
So, why do I think that Deirdre Cossette is kind? Because she puts the wishes of her friends before her own. Yes, she may benefit from their demise, but to Deirdre that is just a happy consolation – it's not the main reason behind her actions. It was important to me, as well as Deirdre, that all the characters who met their maker, did so as a result of their own choice. Also, Deirdre's intervention means that many of the characters are actually in a better place by the end of the novel. I wanted several of them to become kinder, happier people at the end of the novel than they were at the beginning as a result of Deirdre's kindness.
Let's make kindness the latest trend. You don't have to kill people with it …
---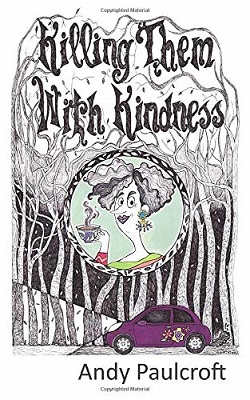 Killing Them With Kindness
Author – Andy Paulcroft
Pages – 405
Release Date – 15th November 2019
ISBN 13 – 978-1708450045
Format – ebook, paperback

Deirdre Cossette is the self appointed carer for the elderly on The Avenue and all of her friends have stories to tell. Margery, whose comfortable life was destroyed by a knock on the door. Stan, who made a mistake as a young footballer which cost him his friends and his self-respect. Marina, whose slim and stylish figure hides a terrible secret from the summer of Live Aid. And, Oliver and Archie, who have survived everything from post war homophobia to a family tragedy – and they have done it together.
Deirdre believes that everyone should have a choice. If they want to live on a diet of cakes, drink the alcoholic equivalent of a small hydrotherapy pool, or take on a toy boy lover in spite of a dodgy heart, Deirdre believes it is their right to do so. If they remember her in their wills afterwards, that's not her fault, is it? However, not everyone agrees with her. When disgruntled relatives from the present meet up with disgruntled ghosts from her past, Deirdre discovers the cost of being kind.
Purchase online from:
---
Author Links



---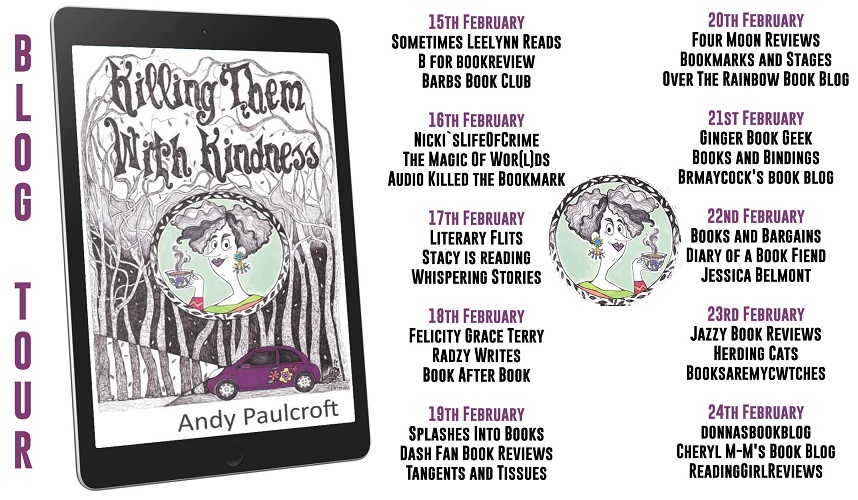 ---
Do you agree with Andy's guest post 'The Killing of Kindness?' let us know in the comment section below.
---
The above links are affiliate links. I receive a very small percentage from each item you purchase via these link, which is at no extra cost to you. If you are thinking about purchasing the book, please think about using one of the links. All money received goes back into the blog and helps to keep it running. Thank you.