Keep the Oranges, Avoid the Rats by Heather Child – Guest Post
Keep the Oranges, Avoid the Rats: Which Research Should You Allow Into Your Novel? by Heather Child – Guest Post
Today on the blog we welcome author Heather Child, with her guest post 'Keep the Oranges, Avoid the Rats: Which Research Should You Allow Into Your Novel?'. You can also find information on Heather's book 'The Undoing of Arlo Knott', which was released on 1st August 2019. This post contains affiliate links.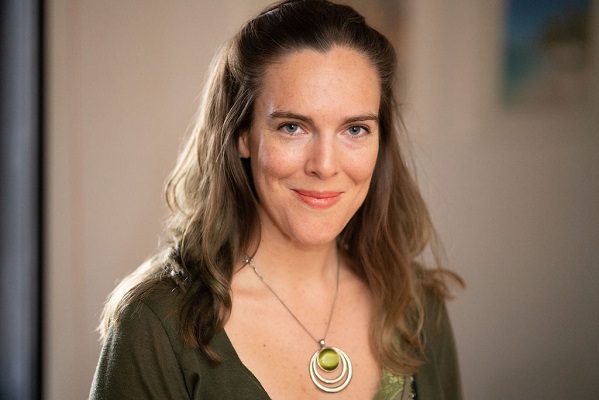 Heather Child's two novels EVERYTHING ABOUT YOU and THE UNDOING OF ARLO KNOTT are published by Orbit (Little, Brown). She lives in Bristol, UK. Alongside writing she has had an eclectic career in charity marketing and communications, and currently works in sustainability.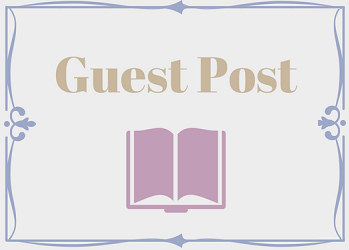 Keep the Oranges, Avoid the Rats: Which Research Should You Allow Into Your Novel?
If plotting your novel is a journey, research is like an unruly packhorse. It shies away down odd little paths, where you find yourself disorientated… or fascinated.
My second book The Undoing of Arlo Knott was always going to demand an intimidating level of research. It's about a man who develops the ability to reverse his actions, like having an 'undo' button for life. One of the advantages of this superpower – effectively the power of hindsight – is that Arlo can experience anything. He hurtles through a world of thrills, his career lurching from magician to police officer to hostage negotiator. My research included interviews with fire fighters, quantum physicians, violinists, medical experts and many others.
The magic orange tree
Most of the research was to allow me to say more, and say it with authority. Some of it also fed into the metaphors that underlie the narrative: the colours, seasons, foods, animals, sounds, smells, or anything else that felt right for the world of the story.
In The Undoing of Arlo Knott there is an undercurrent of the myth of St George and the Dragon. It's a fascinating tale to research, one that becomes more extravagant with every retelling over the centuries. I found a version in which the hero fights the poisonous worm in a valley, losing until he manages to crawl beneath a miraculous orange tree which is so pure that no venomous creature can come near. Eating an orange cures his wounds and restores his health, making him able to kill the beast.
I don't know why this image caught my imagination, but for Arlo Knott, a hero knocked about by fate, it felt right to have a hint of something almost divine now and then. Somehow the colour orange found its way into the text at restorative moments, and orange trees sprang up in the hospital courtyard.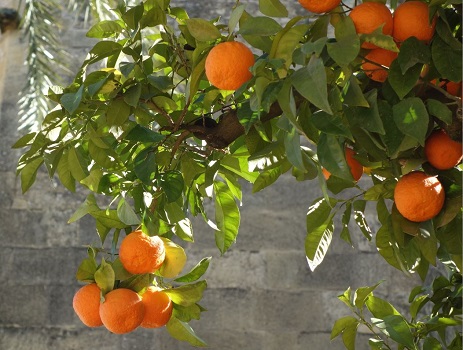 Landmine-sniffing rats
On the other side of the coin are those amazing facts that cry out to be included, but are really just a distraction.
Arlo has to clear landmines at some point, and in researching this I came across the rats that are trained and used in landmine-detection – a fact that has just gone mainstream thanks to the PDSA giving one of the rodents a gold medal!
These giant pouched rats from Africa can smell TNT and are able to check 200 square metres for mines in 20 minutes – it would take a human 4 days to cover that ground. I found myself wondering whether Arlo could work with the rats… maybe he'd have a fear of them… there were lots of possibilities. But this tempting research tidbit had to be set aside.
To distinguish what does and does not fit, it is important to ask what the scene means for your character's inner journey. In this case, the whole point of having Arlo get involved in landmine detection is that it can be tremendously slow and difficult. In Colombia, for instance, each person has to dig six-inch trenches, covering only 8 square metres a day. There are no rats to help Arlo. The job tries his patience, and pushes him into revealing a darker side of his character.
Research can be time-intensive or even occasionally derail the plot. Much of it is simply to check a narrative is plausible. But it's also a really fun part of being a writer – in what other job can you dip into science, history and countless other disciplines on a daily basis, always learning something new?
---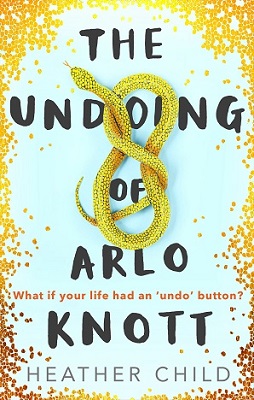 The Undoing of Arlo Knott
Author – Heather Child
Publisher – Orbit
Pages – 464
Release Date – 1st August 2019
ISBN 13 – 978-0356510743
Format – ebook, paperback

WHAT IF YOUR LIFE HAD AN 'UNDO' BUTTON?
Arlo Knott develops the mysterious ability to reverse his last action. It makes him able to experience anything, to charm any woman and impress any friend. His is a life free of mistakes, a life without regret.
But second chances aren't all they're cracked up to be. As wonderful as his new life is, a mistake in Arlo's traumatic childhood still haunts him and the temptation to undo, undo and keep undoing could be too much to resist.
Purchase online from:
---





---
Share your thoughts on 'Keep the oranges, avoid the rats' in the comment section below!
---
The above links are affiliate links. I receive a very small percentage from each item you purchase via these link, which is at no extra cost to you. If you are thinking about purchasing the book, please think about using one of the links. All money received goes back into the blog and helps to keep it running. Thank you.
Like us on Facebook – Tweet us on Twitter – Pin us on Pinterest