Authors Fears by Margaret K Johnson – Guest Post
Authors Fears by Margaret K Johnson – Guest Post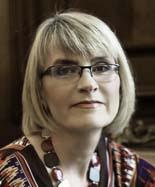 Margaret K Johnson began writing after finishing at Art College to support her career as an artist. Writing quickly replaced painting as her major passion, and these days her canvasses lay neglected in her studio.
She is the author of women's fiction published by Crooked Cat Publishing and Omnific Publishing as well as stage plays and many original fiction readers in various genres for people learning to speak English, published by Cambridge University Press.
Margaret founded WriteUP Creative Writing Courses in early 2015 and has an MA in Creative Writing (Scriptwriting) from the University of East Anglia. She lives in Norwich, UK with her partner and their bouncy son and dog.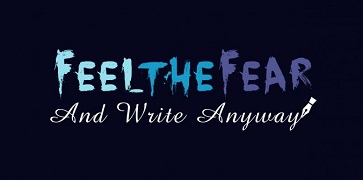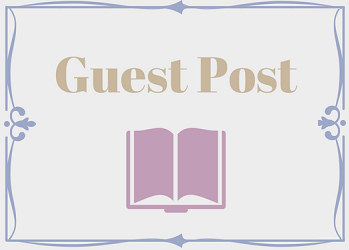 This is My Dream, What if it doesn't work out?
And other Common Author Fears.
Writing can be a scary business.
When I first began to write, I didn't know I needed to be scared. I was twenty-one years old, fresh out of Art College, and convinced that my idea of writing a best-selling novel to finance my career as an artist was a good one. (Hindsight and experience are wonderful things). I was driven; hooked on my story, able to ignore the sceptics around me.
Then came rejection; caringly worded, but rejection nevertheless. One short paragraph for all those months of effort. I was hooked on writing by then – couldn't have given it up if I'd tried. But now, post-rejection, it was harder to ignore those doubters around me; the cynical responses when I told people I was writing romantic fiction. The jokes about pink dresses, bouffant hairdos and little yapping dogs.
I pressed on, but underlying all my efforts, there was a big, enduring fear. 'This is my dream. What if it doesn't work out?'
I know now, that I was far from being alone.
Recently, I carried out some research with established writers about their fears when they were just starting out. They were much the same as mine – anything from 'I feel silly saying I'm a writer', to 'I can't stand the thought of adverse criticism of my writing', to 'How do I know when my novel is finished?' Since I established WriteUP Creative Writing courses, with the express purpose of combining the development of writing skills and self-confidence, I've encountered these same fears over and over again.
Such fears can stop you from ever putting words down on paper. If you don't produce anything, never finish anything, never show your work to anyone, then it can't be judged, and you can't fail. Except to yourself, of course, and that's possibly the biggest failure of all. Because to have had the idea of writing in the first place, you must have wanted to do it. You must have wanted to experience the thrill of expressing your ideas and feelings, and of finding that others are moved or entertained by what you have produced.
My experience of my students' fears has led to me develop an e-course called 'Feel The Fear and Write Anyway', which will be available from March 2016. In it, I want to provide the kind of reassurance and practical advice and insight I could really have done with when I was first starting to write. And above all, I want to help would-be writers to connect with each other and to give each other encouragement and support.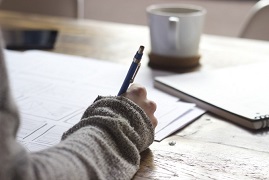 Fortunately, it did work out for me. Oh, I didn't get a limousine or an apartment in the South of France to write my books in when I wasn't away having adventures in my yacht, but those early efforts did begin to get published; enough to keep me writing and to make me crave more. As well as self-publishing, I've been published by 'Women's Weekly', 'Cambridge University Press', 'Omnific Publishing' and 'Crooked Cat Publishing'.
But along with publication came other fears. 'Would I be able to get the next book published?' 'What would people think of my books when they came out?' 'Would people buy them?' And always in the background, the constant need to earn enough money to live, without compromising my principles.
Yes, authors can be a pretty fearful bunch. But perhaps that's natural when it's so hard to make a living from writing, and when the words you do put down are often drawn from a deep part of you – a part that non-writers might not choose to express.
In my experience, author fears fall into four main categories:
Obstacles and author mind set,
Fear of failure,
Fear of what others will think
A lack of knowledge about writing or publishing.
If you're a writer and you're curious to know what main category your fears fall into, I've devised a quiz which tells you just that, and which offers suggestions for action you can take. It's at the end of this post.
So, to finish off, if you're a writer or would-be, I wish you courage. And remember, 'Feel The Fear and Write Anyway!' If you're a reader, then please think of us quivering wrecks and leave us reviews if our words entertain or move you. We'll love you forever!
Have a read of her author interview in 'The Writing Life of: Margaret K Johnson'