Dear Julia by Romy Sommer – Book Review
Dear Julia by Romy Sommer – Book Review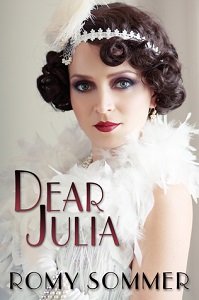 Dear Julia: A Jazz Age Romance
Author – Romy Sommer
Pages – 91
Release Date – 28th October 2015
Format – ebook
Reviewer – Julie
I received a free copy of this book
Post Contains Affiliate Links

Rosalie Stanton is a city girl who loves parties and 'fixing' people. When she finds a long-lost love letter in a house she's redecorating she sets off on a quest to find its rightful owner.
Commander William Cavendish has lived as a recluse since his return from the Great War. His peaceful existence is shattered by the return of the letter that once held all his hopes — and by its bearer, the irrepressible Rosalie, who bears an uncanny resemblance to his lost love.
Rosalie is just as determined to fix William and re-introduce him into society as he is determined to resist her. They both might have met their match.

This novella is set in 1920s Somerset and begins with a mystery which instantly captures the reader's interest.
I found myself wanting to know more about the enigmatic Julia of the title, who remained a little two dimensional. The action is told mainly from the perspective of the central character Rosalie, enabling the reader to emphasis with her feelings and actions.
The storyline is straightforward and easy to follow but has few surprises along the way, so it doesn't perhaps quite live up to the strong start, but it is difficult to include subplots and peripheral characters within the constraints of this format.
If you are looking for a story with sustained twists and turns, this may not be it. However for a light read which will take no more than a couple of hours, it is a charming tale of attraction and pursuit.
I particularly liked the descriptive passages the author uses to draw her readers into each scene. If you enjoy a romance, you should appreciate this novella, but a word of warning, there is some graphic content which I'm not sure particularly enhances what is otherwise a gentle love story.
Overall, I enjoyed the book and award a commendable four stars.
Book Reviewed by Julie
Purchase Links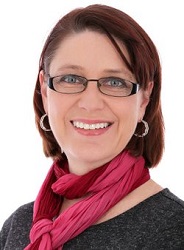 By day I dress in cargo pants and boots for my not-so-glamorous job of making movies, but at night I come home to my two little Princesses, and I get to write Happy Ever Afters.
Since I believe every girl is a princess, and every princess deserves a happy ending, what could be more perfect?
Though my heart lies in Europe, I don't cope well with the cold, so I live in sunny South Africa, in the City of Gold, Johannesburg.
I write contemporary fairy tale romances and short 1920s historical romances.
Author Links