The Welcome Home Diner by Peggy Lampman – Book Review
The Welcome Home Diner by Peggy Lampman – Book Review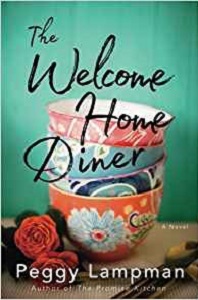 The Welcome Home Diner
Author – Peggy Lampman
Publisher – Lake Union Pub
Pages – 352
Released – 10th October 2017
ISBN-13 – 978-1542047821
Format – ebook, paperback, audio
Reviewer – Linda
I received a free copy of this book
Post contains affiliate links
Betting on the city of Detroit's eventual comeback, cousins Addie and Samantha decide to risk it all on an affordable new house and a culinary career that starts with renovating a vintage diner in a depressed area of town. There's just one little snag in their vision.
Angus, a weary, beloved local, is strongly opposed to his neighborhood's gentrification—and his concerns reflect the suspicion of the community. Shocked by their reception, Addie and Samantha begin to have second thoughts.
As the long hours, problematic love interests, and underhanded pressures mount, the two women find themselves increasingly at odds, and soon their problems threaten everything they've worked for. If they are going to realize their dreams, Addie and Samantha must focus on rebuilding their relationship. But will the neighborhood open their hearts to welcome them home?
Review
The Welcome Home Diner, begins with a polish guide of words used throughout the story as the heart of the book is based on childhood memories of cousins Addie and Samantha growing up with their polish Babcia (grandma). Grandma cooked traditional polish food which led the cousins to opening a diner in an up-and-coming area of depressed Detroit, serving dishes they had as children.
The plot is not just about the running of a diner though, Author Peggy Lampman has written about the struggles and pitfalls of a local community that does not want change, and also about the cousins own personality clashes which almost lead to a big fall out!
The book is set in modern day Detroit, with a good descriptive language making it easy to visualise the setting and the animosity from the community. A good theme runs throughout clearly outlining the story with a general light-hearted feel.
The characters are a colourful and diverse group whom I loved reading and getting to know throughout the story.
I did find it a slow start, but as the book progressed this did pick up, especially as the the plot unfolded, and I learnt more about the area, customers and neighbours.
The thread lacked a bit of action for me and the ending was as I had predictive to be, so there were no surprises. Having said that it was a lovely easy read. I would recommend this book as it was enjoyable. As the plot features a diner what better way was there for Peggy Lampman to end the book but with all the recipes mentioned throughout.
Reviewed by Linda

---
About the Author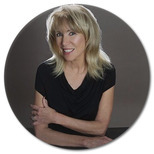 Peggy Lampman's passion is writing novels, which use food-centric and romantic themes as a means for breaking down familial and cultural barriers. Her novels, THE PROMISE KITCHEN, and THE WELCOME HOME DINER, reflect this fascination.
She grew up in Alabama and planted roots in her college town of Ann Arbor, Michigan where she owned a specialty food store and wrote a food column. She loves trotting the globe with her husband and two adult children while blogging about scratch-made folks and their feasts.
After earning a bachelor's degree in communications, summa cum laude, from the University of Michigan, she moved to New York City, where she worked as a copywriter and photographer for a public relations firm. After moving back to Ann Arbor, her college town, she opened a specialty foods store, the Back Alley Gourmet.
Years later, Peggy sold the store and started writing a weekly food column for the Ann Arbor News and MLive. She is married, has two children, and divides her time between Alabama and Michigan.






---