The Grey Forest by Maureen A. Griswold – Book Review
The Grey Forest by Maureen A. Griswold – Book Review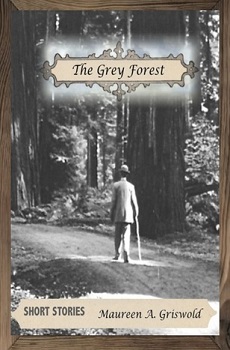 The Grey Forest
Author – Maureen A. Griswold
Pages – 90
Release Date – 24th January 2016
Format – ebook
Reviewer – Stacey
I received a free copy of this book
Post Contains Affiliate Links

Yes, traveler, you've discovered The Grey Forest.
You've arrived at a crosspoint: a collection of short stories from a parallel terrain of shadow and light, of illusion and truth, of mystery and revelation.
* a Tibetan mandala services the enigmatic, reclusive, son of a Silicon Valley magnate.
* mysterious mental imagery spontaneously appears to young Army nurse.
* a unique U.S. mass shooting poses a special challenge for an iconic gun lobbyist.
* when a foolish marketing letter is mailed to a long-departed businessman, an unexpected, otherworldly, response results.
* for a few predestined moments, an unlikely pair of soulmates find each other.
These and other stories await and beckon. Breathe deep and step into a landscape of twists, turns, and ironies in this collection of tales from The Grey Forest.

The Grey Forest is only 76 pages long and includes a collection of nine short stories covering a range of issues and genres.
The book opens with a short story entitled 'Nelson Mandela'. It is about the relationship between father and son. The father was a billionaire and well loved by many. When he passes away the attention turns to his son and the bookshop that he owns.
I have seen a few reviews for this book and most state that this was the best story in the book. However for me I couldn't get into this story and I'm ashamed to admit that I started skimming over it.
As with all books which contain numerous stories, you will find some that you like, and others not so much. The short story that really stood out above all the rest for me was 'The Neighbours Girl'. It was a short story about the war in Iraq and the USA's reasons for going to war. It will certainly have you thinking about whether the right decision was made.
The stories are all unique and and cover subjects you don't normally read about in fiction. I did feel that some of the stories were aimed mainly at the US market, such as the story on 'Gun Control', however this didn't take away the enjoyment too much.
The Grey Forest is a decent collection of short stories, which will get your brain whirling and make you look at the topics differently.
Book Reviewed by Stacey
Purchase Links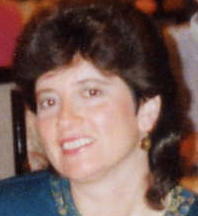 Maureen A. Griswold has authored fiction and nonfiction. She resides in northern California.
After serving in the U.S. Army Nurse Corps, she returned to her alma mater, San Jose State University, and earned her journalism degree.
She was senior editor for the (former) California Nursing Review, a bimonthly magazine for California RNs and eventually worked as a medical writer in the pharmaceutical industry.
Author Links