Kitty Hawk and the Icelandic Intrigue by Iain Reading – Book Review
Kitty Hawk and the Icelandic Intrigue by Iain Reading – Book Review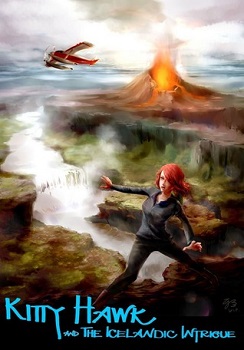 Kitty Hawk and the Icelandic Intrigue
Kitty Hawk Flying Detective Agency Series Book Three
Author – Iain Reading
Publisher – CreateSpace
Pages – 220
Release Date – 19th April 2013
Format – ebook, paperback
Reviewer – Stacey
I received a free copy of this book
Post Contains Affiliate Links

Following in the footsteps of her hero Amelia Earhart, Kitty Hawk sets off on an epic flight around the world and arrives in Iceland's capital city of Reykjavik where she finds herself immersed in a beautiful alien world of volcanoes, Vikings, elves and trolls.
Before she knows it Kitty is plunged head first into an amazing adventure that sweeps her across a rugged landscape where humans and nature exist side-by-side in an uneasy truce and magical realms seem to lie just out of sight beneath the surface.
Kitty Hawk and the Icelandic Intrigue is the dazzling third installment of the Flying Detective Agency series featuring Kitty Hawk, an intrepid teenaged seaplane pilot with boundless curiosity and a knack for getting herself into – and out of – all kinds of precarious situations.
This is a perfect book to fire the imaginations of readers of all ages – armchair explorers and amateur detectives alike. From dangerous criminals and corrupt government officials to mystical beings and clashes with the elemental forces of nature, this book has it all.
Come and join Kitty Hawk as she experiences the strange and extraordinary world of the Icelanders, and unravels the Icelandic Intrigue.

In the third instalment of Kitty Hawk Detective Agency, we travel with Kitty on her solo flight around the world, this time stopping at Reykjavík, Iceland's Capital City, via a little town called 'Kitty Hawk' in the USA.
Whilst in Iceland, Kitty once again makes use of her detective skills as she finds herself dealing with crazy students, volcanic eruptions and kidnappers. We also meet some trolls, Vikings and who doesn't love elves?
Iain Reading has once again proved how much he knows about countries around the world, with his vast, informative, and interesting knowledge of Iceland. In this book we are treated to graphic, beautiful scenery that will take your breath away, making you wish you were there. There is a lot of useful information that is told as part of the plot, but the information will stick with you for a long time after you have finished reading the story.
Kitty is certainly growing up and becoming a very smart, intellectual young woman, who is destined to go far in this world. She shows us more about herself in this book and although she was always friendly and fun in the other books, this time she excelled herself and really had me routing for her.
Having read the first two books, I can honestly say that this is so far the best book that Iain has written, and I look forward to meeting Kitty, on her solo around the world trip again.
Kitty Hawk and the Icelandic Intrigue is a lovely, fast-paced book that will have you reaching for the travel brochures.
Book reviewed by Stacey
Purchase Links

You can read our reviews of Iain Reading's books – Kitty Hawk and the Curse of the Yukon Gold – Kitty Hawk and the Hunt for Hemingway's Ghost and The Dragon of the Month Club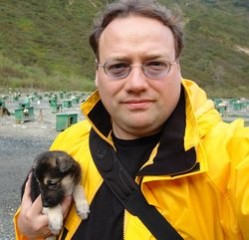 I Like Root Beer. When I was younger I fancied myself a bit of a Root Beer connoisseur, drinking my favourite brand (A&W, of course) from tall, narrow champagne flûtes and revelled in the sound of the ice cubes clinking against the side of the thin glass, creating a magical tinkling ambiance as I looked down my nose at all the other inferior Root Beer vintages.
As I grew older and began to travel all across the globe I was naturally inclined to seek out the very best Root Beers that the world had to offer.
Sadly, as I was to discover, Root Beer is very much a North-American thing and you can't really find it anywhere else in the world. On the bright side, however, it turns out that the world is a pretty great place even without Root Beer.
There are a million amazing things to see and as many more ways for all of us to see them, as our heroine and friend Kitty Hawk finds out in the course of her various adventures.
You can find out more about Iain by reading – 'The Writing Life of: Iain Reading'
Author Links