The Writing Life of: Iain Reading
Iain Reading
This week on 'The Writing Life of:' I am thrilled to be interviewing author Iain Reading. Iain will be sharing with us detail of his writing life, telling us all about his latest book 'The Dragon of the Month Club', which was released on 18th December 2014, and answering a few fun questions too. Post contains affiliate links.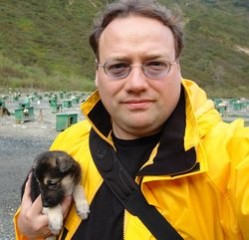 Iain Reading is passionate about Root Beer, music and writing. He is Canadian but currently resides in the Netherlands working for the United Nations.
He is the author of the 'Kitty Hawk Flying Detective Agency' series, The Wizards of Waterfire series and The Dragon of the Month Club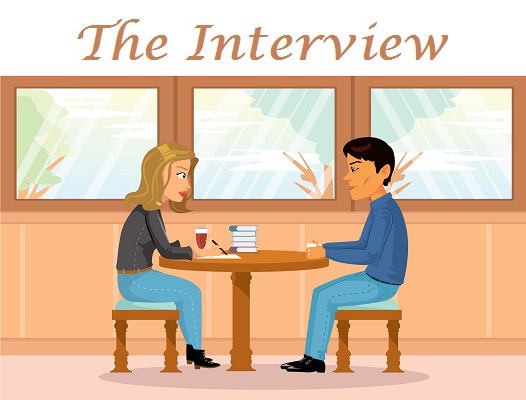 1) Do you remember the moment you decided that you would like to become a writer?
I think for me it was a gradual process. I had this idea for the Kitty Hawk character and the more I thought about it, the more ideas came into my head and the story began to basically write itself.
Eventually that reached a tipping point where I simply just HAD to try and get it down on paper, so I suppose that tipping point was "the moment" I became an author.
2) How did you go about following your dream?
I am generally rather stubbornly independent. Whether it's music or writing or anything creative I am not happy to sit around and wait for someone else to make things happen (because so often nothing ever becomes of it).
I couldn't stand the idea of the Kitty Hawk stories being left untold, so I simply did it myself. Wrote the books, had the artwork done, had the editing done, and put them out there.
Fortunately there exist a lot of very powerful self-publishing options in the world.
3) Is there a particular author that inspires you?
I have always always always been very fond of Carl Sagan… and Paul Theroux… and Roald Dahl….
4) What is your average writing day like? Do you have any strange writing habits?
Walking is always a part of an average writing day.
Before trying to write anything I find it is extremely helpful to just go for a walk and think things through… where I am at, where I am going, and how I am going to get there.
Once that is clear, then it's time to write.
5) Do you write Longhand, Type writer, Computer?
Computer. And even by iPad sometimes, when I am on the road (although that is really not all that convenient, I have to say).
6) From all your books, do you have a favourite character?
Kitty Hawk is an absolute favourite character of mine.
I guess that's why she's the lead role in my main book series. I love picturing her on her adventures. I mean, can you imagine having your own plane and flying around the world?!??
7) Do you plot your books completely before hand or do you let your imagination flow whilst in the writing process?
I like to have a fairly general (but solid) idea of the overall story before I write, but I certainly don't plot out every small detail along the way.
In fact, I don't think that is even possible for me. Too many ideas and plot developments simply just appear out of thin air along the way.
Concerning your latest book: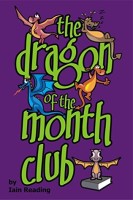 The Dragon of the Month Club
Author – Iain Reading
Publisher – CreateSpace
Release Date – 18th December 2014
Format – ebook, paperback

The Dragon Of The Month Club, is the exciting first instalment in a new book series that tells the story of Ayana Fall and Tyler Travers, two best friends who stumble across an extraordinarily magical book.
soon they find themselves enrolled as members of a very special and exclusive club – The Dragon of the Month Club.
On the thirteenth of every month, a new dragon conjuring spell is revealed, and the two friends attempt to summon the latest Dragon of the Month.
The varieties are almost endless: Air Dragons, Paper Dragons, Fog Dragons, Waterfall Dragons, Rock Dragons, Tree Dragons – not to mention special bonus dragons for all the major holidays, including a particularly prickly Holly Dragon for Christmas.
But one day when a conjuring spell, it somehow goes wrong, Ayana and Tyler find themselves unexpectedly drawn into a fantastical world of adventure based on the various books scattered all across Tyler's messy bedroom. Travelling from one book-inspired world to the next, with nothing to rely on but their wits and a cast of strange and exotic dragons at their disposal, they must try to somehow find their way home again.
Drawing inspiration from some of literature's most memorable stories – from 19th century German folktales to the streets of Sherlock Holmes's London – the adventures of Ayana and Tyler bring these classic stories to life in delightfully strange and unexpected ways.
Filled with fascinating detail and non-stop action these books will spark the imaginations of readers of all ages to inspire a life-long love of reading and seeking out books that are just a little bit off the beaten track.

8) How long did it take to get from the ideas stage, to the date of publication?
This new book series of mine – the dragon of the month club – was actually remarkably fast from ideas to publishing.
All in all it took only a couple of months. I had the genesis of the idea on a Saturday, figured out the overall story by Sunday, waited a week or so to start the first chapter.
Then waited a week or two more because I was travelling. And THEN I wrote it all in one go in about three weeks. Then came editing and all that other slow and difficult and not-fun stuff, and voilà! Within twelve weeks the book was done and out there in the world for people to read.
9) Did you suffer from writer's block at any stage? How did you overcome it?
I always believe that if you CAN'T write, then don't even try to.
I can't imagine anything more frustrating (or pointless) than trying to force yourself to write when you're not in the mood for it.
10) How did you come up with the name(s)for your lead character(s)?
I am a big fan of using place names as character names.
Kitty Hawk, Memphis, etc. But sometimes those aren't quite right and I resort to clicking through random names on Random Name Generator until something I like comes up.
11) If your book was made in to a film, who would you love to play the lead character(s)?
I'd love for it to be some perfect fantastic unknown actress that no one has ever heard of… yet.
12) Did you get anyone in particular to read your work before sending it to the publisher i.e family member, friend etc?
I always have my trusty editor Janet (of www.indiegopublishing.com) read through my books. Thank you Janet!
You can read our reviews of Iain Reading's books – Kitty Hawk and the Curse of the Yukon Gold – Kitty Hawk and the Hunt for Hemingway's Ghost – Kitty Hawk and the Icelandic Intrigue and The Dragon of the Month Club
Author Links
www.iainreading.com
@Kittyhawkworld
Facebook
I would like to say a big thank you to Iain Reading for sharing with us details of his writing life, and for a wonderful interview.