The Writing Life of: Irene Helenowski
Irene Helenowski
This week on 'The Writing Life of:' I am thrilled to be interviewing author Irene Helenowski. Irene will be sharing with us detail of her writing life, telling us all about her latest book 'Final Orders', which was released on 26th May 2014, and answering a few fun questions too.
So without further ado I'll hand you over to Irene Helenowski. Post contains affiliate links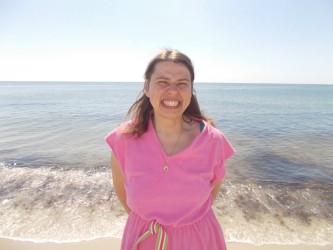 Irene Helenowski, the author of "Order of the Dimensions", is a biostatistician at an academic medical centre in Chicago and recently received her doctorate in biostatistics. She also enjoys going to movies and concerts in her spare time.
---
1) Do you remember the moment you decided that you would like to become a writer?
After completing my doctorate in biostatistics, I still wanted to write something, just something totally unrelated to my dissertation.
2) How did you go about following your dream?
I just try the best I can, network with whomever wants to connect, and introducing the trilogy every chance I get. And I have a wonderful assistant, Jessica Sawa (Jessi), who also has set me up with some promotional opportunities.
3) Is there a particular author that inspires you?
Too many to list. Henryk Sienkiewicz, Jack London, Jules Verne just make up the tip of the iceberg including classic and contemporary writers I follow.
4) What is your average writing day like? Do you have any strange writing habits?
I just try to write whenever I can – in the evening, on my lunch hour, on the weekends, hoping inspiration will just hit me.
5) Do you write Longhand, Type writer, Computer?
Computer is my weapon of choice.
6) From all your books, do you have a favourite character?
I guess Tina has become my favorite character from my trilogy, but you'll have to read it to find out why.
7) Do you plot your books completely before hand or do you let your imagination flow whilst in the writing process?
I go with the follow and try to organize the story later.
Concerning your latest book: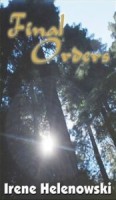 Final Orders
Author – Irene Helenowski
Publisher – Lulu.com
Pages – 230
Release Date – 26th May 2014
Format – ebook, paperback

The final Orders are in place and all seems lost to the Federation. Yet a glimmer of hope remains in the hands of an unlikely heroine. What will she choose to pursue and would her choice save the final dimensions?

8) How long did it take to get from the ideas stage, to the date of publication?
About a year for the first book and another year for books two and three, which I wrote simultaneously.
9) Did you suffer from writer's block at any stage? How did you overcome it?
I am trying to overcome it now, as I'm working on a fairly tale. But sometimes I get inspiration in the least expected places, like during dinner with a friend recently.
10) How did you come up with the name(s)for your lead character(s)?
I came up with them randomly, but as I continued writing, they just ended up making sense.
11) If your book was made in to a film, who would you love to play the lead character(s)?
I have a few people in mind who could play each character, and my lovely assistant Jessica (Jessi) Sawa made this beautiful casting boards, including my original castings included Ginnifer Goodwin as Jane, John Krasinski as Randy, and Mem Ferda as Anton.
12) Did you get anyone in particular to read your work before sending it to the publisher i.e family member, friend etc?
I definitely sent some excerpts to a friend who really helped me and offered some great suggestions to polish my work.
Author Links
@orderofthedimen
Facebook
Goodreads
I would like to say a big thank you to Irene Helenowski for sharing with us details of his writing life, and for a wonderful interview.