The Writing Life of: Rosa Temple
Rosa Temple
This week on 'The Writing Life of:' I am thrilled to be interviewing author Rosa Temple. Rosa will be sharing with us detail of her writing life, telling us all about her latest book 'Sleeping with your Best Friend', which was released on 30th June 2015 and answering a few fun questions too. Post contains affiliate links.
---
Rosa Temple began writing chick lit and romance novellas out of a love for the old films she watched as a young girl. As a ghost writer, she gained experienced writing romantic novellas both sweet and on the slightly more steamy side.
A passion to write self penned novellas in this genre, as opposed to being a ghost writer, gave rise to the completion of &'Sleeping With Your Best Friend' and the soon to be published novella trilogy, 'Natalie's Getting Married'.
Rosa Temple is a Londoner and is married with two sons. She is a reluctant keep fit fanatic and doer of housework and insists that writing keeps her away from such strenuous tasks. Drinking herbal tea and munching biscuits helps her create characters and story lines.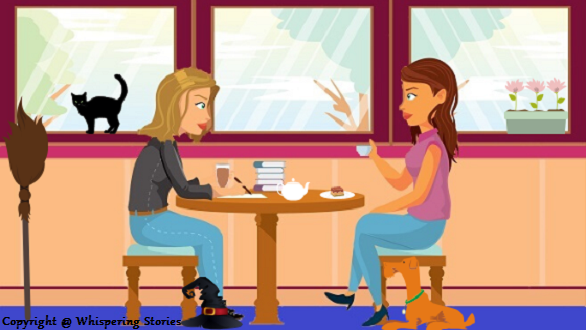 1) Do you remember the moment you decided that you would like to become a writer?
To be perfectly honest, that would have to be a 'no'. There was no light bulb moment. Writing was just a hobby I couldn't get enough of.
I think it was because other people said they liked my stories and other people called me a 'writer' that I suddenly realised that, 'Yes, I am a writer'. All of a sudden I was working out plots, developing characters and now I can't imagine myself not writing.
2) How did you go about following your dream?
Well before I put myself out there and decided to publish my own stories I began as a ghost writer. I wrote hundreds of novella and short stories in the romance and steamy romance genres. Building up enough courage to 'go it alone' was just a recent feat.
3) Is there a particular author that inspires you?
My favourite author doesn't write in the same genre as me. I am a great fan of Maya Angelou. I guess her inspiration was not so much in her writing style but the fact that she overcame a lot of obstacles in her life and was still able to create such amazing art in her books and poems.
4) What is your average writing day like? Do you have any strange writing habits?
Recently I have started writing with a timer. I set it for an hour and I am not allowed to go on line, check texts or do the washing up, grab a sandwich, or anything, until the hour is up.
In between the hour slots I even time my breaks and then I get back to work. Sounds strict, I know, but my mind will wonder all over the place if I don't! Especially when I have a deadline.
5) Do you write Longhand, Type writer, Computer?
My hand writing is terrible. I mean, really, really bad. For me it's laptop for the majority and notebooks for when I'm out and about. I do struggle to read my notebooks when I get home, mind you.
6) From all your books, do you have a favourite character?
The thing about character for me is that I love every character I'm writing. Except, of course, if the character isn't working and he or she has to be ditched.
7) Do you plot your books completely before hand or do you let your imagination flow whilst in the writing process?
A bit of both these days. I used to be a sit down and just go for it writer but I have come unstuck sometimes and got a bit confused. So a small amount of plotting followed by lots of letting the imagination flow has become the way to go for me.
Concerning your latest book: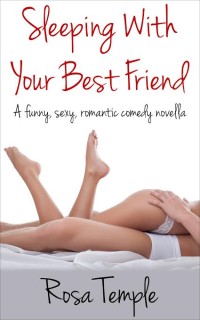 Sleeping with your Best Friend
Author – Rosa Temple
Pages – 70
Release Date – 30th June 2015
Format – ebook

It's Lori's wedding night and husband, Sam, makes a startling revelation just hours after arriving at their dream honeymoon location. A devastated Lori returns to London believing revenge will help her recover from the shocking blow. But Lori does something she will live to regret.
Sam's best friend, Matt, is there to offer Lori a shoulder to cry on because Lori's best friend, Julia, disappeared just days before the wedding.
This flaky foursome are about to have their relationships stretched to the limits, when honesty is in short supply and bed hopping seems to be the order of the day.

Have a read of our review of 'Sleeping with your Best Friend'
8) How long did it take to get from the ideas stage, to the date of publication?
That would be about four months. Bear in mind it is a novella so not as time consuming as a full length novel.
9) Did you suffer from writer's block at any stage? How did you overcome it?
Not quite writer's block but something like it. I started writing and stopped not that far in to the story. Something wasn't quite right about how it flowed and I got someone to read it for me. They agreed with me and I had a re-think and started again from scratch. A break from it helped me re-focus and get on and finish it.
10) How did you come up with the name(s)for your lead character(s)?
I know a lot of people put a lot into choosing a name to suit their character. All my character names were chosen so that they are identifiable to readers and give a sense of being realistic. Other than that I just chose names I liked and were not the manes of people I know!
11) If your book was made in to a film, who would you love to play the lead character(s)?
Tough one. Maybe Sam would be Chris Evans. And perhaps Lori is a blonde Zooey Deschanel. Not sure about the others. I've chosen American actors although my characters are Londoners. Go figure.
12) Did you get anyone in particular to read your work before sending it to the publisher i.e family member, friend etc?
Definitely. My sister and my husband. The perfect guinea pigs. They don't BS me because they know how seriously I take my writing. If I suck – they are the ones who'll tell me.
Author Links
@RosaT_Author
Facebook
Goodreads
Our reviews of Rosa's other books 'Natalie's Getting Married' – 'Single by Christmas' and 'Playing by the Rules'