The Writing Life of: Jason R Vowles
The Writing Life of: Jason R Vowles
This week I am thrilled to be interviewing author Jason R Vowles. Jason will be sharing with us details of his writing life, telling us all about his book 'Crimson Snow', which was released on 7th July 2020, and answering a few fun questions too. This post contains affiliate links.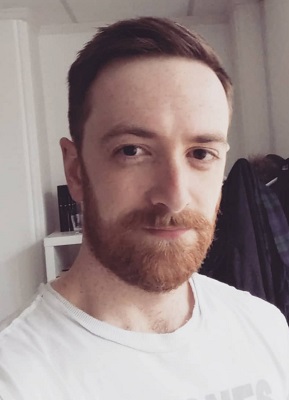 Jason R Vowles was born and raised, well, almost everywhere in England. Born in Lincolnshire, he moved to Norfolk as a kid, then to Northamptonshire and Bristol for studies. Finally moving to Wales, he settled in Cardiff where his writing career finally took off.
A voracious reader of multiple genres, Jason plans on releasing more than just a few crime novels. A fan of all good things such as animals, food, and booze, he finds plenty to keep himself occupied and fuelled whilst writing his next book.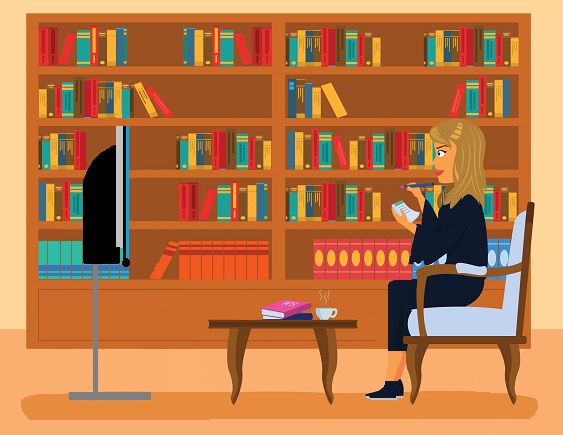 1) Did you enjoy writing when you were a child?
Very much so.
2) Which author shaped your childhood?
Paul Stewart and Chris Riddell's Edge Chronicles series. Wonderful fantasy books and beautiful illustrations.
3) What motivated you to begin your first novel?
A need to live the story and have it exist. The thought if it becoming real was its own motivator.
4) Do you plot your book, or are you a pantser?
I plot, which I think lends itself to crime fiction very well.
5) What is your average writing day?
I clock off after a 9-10 hour office day and I sit down at my computer. I live in a flat alone, open plan, so I get dinner cooking and try to get a few hundred words or more done.
6) What is the best thing about being an author?
Realising whole new stories with fascinating characters. You're on an adventure with them and can find yourself learning things about them as if they're real. Crazy, I know!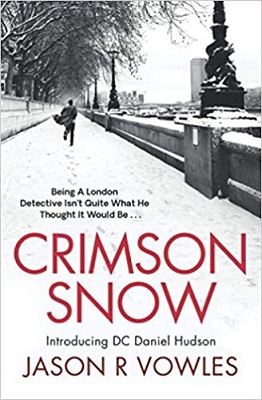 Crimson Snow


DC Daniel Hudson Series Book One
Author – Jason R Vowles
Pages – 370
Release Date – 7th July 2020
ISBN 13 – 979-8664461534
Format – ebook, paperback
Synopsis
BEING A LONDON DETECTIVE ISN'T QUITE WHAT HE THOUGHT IT WOULD BE
A storm is coming…
When young, village-born detective Daniel Hudson arrives in London on his first homicide case with the Met, he quickly realises he's up against one of the city's worst serial killers yet
…the city begins to bleed…
A dangerously unorthodox DCI pulls Hudson onto the case, with no regard for his lack of experience, nor his weak stomach. As bodies pile up, and with no discernible link between victims, the young detective begins to buckle – nightmares plaguing his darkest hours.
…and time is running out.
With the media in a frenzy and the boss watching his every move, how will Hudson and the team uncover the secret behind these terrifying murders, before their hidden killer decides to make things more personal?
Purchase Online From:
7) How did you go about researching the content for your book?
Watching copious crime documentaries, TV shows, reading lots and lots of crime novels and speaking with people in the police. I also found a heap of learning tools on the London Met's website, detailing procedure etc. It was fascinating stuff.
As for the setting and people, I made sure my media consumption was diverse in voice and that I was being specific to London. Having quite a few friends in London and working closely with many there, it helped me create an authentic canvas for my characters.
8) How long did it take to go from the ideas stage to writing the last word?
For the first book Crimson Snow, about 5 years. Haunted Mind, about 9 months. Big jump!
9) What made you choose the genre you write in?
I love the genre. I indulge in it across a variety of forms, so choosing to write in it was a no-brainer.
10) How did you come up with the name(s) for your lead character(s)?
I often use the credits of random films to pick out ideas for names. For Hudson, I deliberately wanted the name to be generic for a white male in England. He's supposed to be that. I also made sure my characters from other backgrounds had names that were authentic, such as Kukua, who is Ghanaian and Hiraoka, who is Japanese. Diversity is a key component to my series (and writing in general).
11) Can you give us an insight into your characters?
A major theme of my books is mental health, which is a major pillar for Hudson. He's very much a victim of toxic masculinity who deals with his stress very poorly.
DCI Hiraoka is a veteran detective with a very long history behind him. He moved to London in the late 90s with his wife (British UN worker), and joined the Met. Started life as a rule-follower, health fanatic, who scaled the ranks quickly. He's now very much someone who cuts corners, smokes a pack a day and treats strangers with disdain.
DC Kukua Leigh is a young, hungry, hard-working detective from a large black family in Hackney. Her career choice sits poorly with the family and her community, but she's keen to be a part of the solution. She's more methodical and intelligent than the other detectives and has a wicked sense of wit.
The other characters, including Hudson's adopted sister Krystina and his flatmate and bookshop owner, Eisa, are all part of an eclectic group of people who have their own lives outside of Hudson's, but serve the plot by impacting Hudson deeply and vice versa. They also impacts plenty of his cases.
12) How did you feel when you had completed your book?
A sort of elation comparable to when Frodo rests on Mt. Doom with Sam, after destroying the ring. It's finally over. It's done!
Fun Questions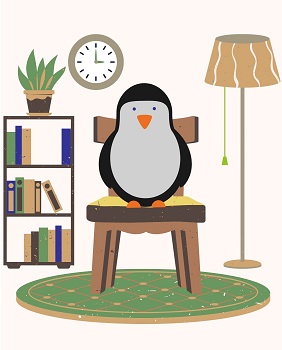 1) Do you have a favourite quote you live by?
Not really! I do like the verse by Robert Frost – 'I took the road less traveled' and I subscribe to avoiding regrets where possible.
I don't personally, but I have a family cat (Sammi) who has her own FB! My partner also has two cats I adore called Nina (Lady Nu) and Samuel de Jesus (Chucho). I'm obsessed with all of them.
3) What's on your current reading list?
Blacktop Wasteland by S.A.Cosby, A Place of Execution by Val McDermid and also Eye of the World by Robert Jordan. I read cross-genre! (The actual list is close to a dozen.)
4) Your book has been made into a feature film, you've been offered a cameo role, what would you be doing?
I'd be the one murdered in the cinema. I'd get to lay down lots for shooting and eat a load of popcorn. The dream.
5) If you could travel to the fictional world of any book for the day, which would you choose?
The Belt from The Expanse books by James A. Corey!
6) There's a penguin sitting in your writing chair, what is the first thing he says to you?
"This hunk of junk has terrible back support. No wonder you look like a croissant."
---
I would like to say a big thank you to Jason R Vowles for sharing with us details of his writing life and for a wonderful interview.
Author links





---
Share your thoughts on our interview with Jason R Vowles in the comment section below!
---
The above links are affiliate links. I receive a very small percentage from each item you purchase via these link, which is at no extra cost to you. If you are thinking about purchasing the book, please think about using one of the links. All money received goes back into the blog and helps to keep it running. Thank you.
Like us on Facebook – Tweet us on Twitter – Pin us on Pinterest