Join our Review Team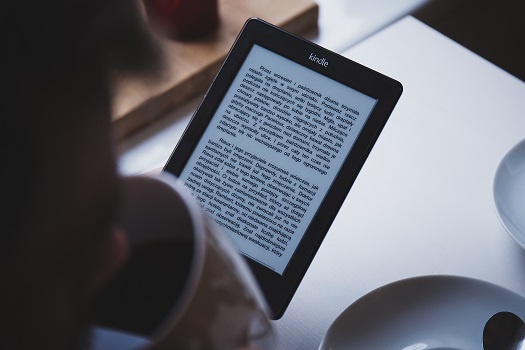 Reading and reviewing books is an invaluable service for authors. We help them to publicise their books to a wider audience and gain book sales via our reviews.
Being a reviewer for Whispering Stories is done completely voluntarily. There is no payment, however, you will receive all the books you review for free, either in e-format, or if in the UK, occasionally physical copies*.
We especially need reviewers who love fantasy, Sci-Fi, and horror as we are often asked to review these genres but we have to turn authors down due to not having reviewers who love these types of books.
*Physical are only available to reviewers who have been reviewing on the blog for at least 6 months and have completed 6 or more reviews.
---
What You Need
You need access to a Kindle e-reader, or a Kindle reading device, iPad, iPhone, computer with the Kindle reading app on it. You also need to have access to the Amazon account associated with your Kindle. We can't send the files to any other e-reader, sorry.
---
Our Requirements
– Your reviews are to be in the same format and held to the same high standards as other Whispering Stories Reviews.
– The reviews need to be around 300 words and are due anytime up to 6 weeks after the book is assigned to you.
– The review is to be written fairly, with no major spoilers, and rated accordingly to how you honestly felt about the book.
– The review must not contain foul language or be slanderous. We only review books that are 3 stars or above.
---
How Does it Work
– I have a list of books that require reading and reviewing, updated regularly. I send that list over to you. It includes the title, author, page count, genre, and synopsis of each book.
– You choose a book from the list and I then send that book over to your Kindle (or to your address if it is a physical copy).
– You then have 6 weeks to read the book, write your review, and email the review to me.
– The review needs to include a star rating out of five (it can be half stars).
– I then type the review up and add all the other relevant information such as synopsis, purchase links, author bio, and images.
– I then post your review on the blog, this will include your name so that readers will know that you were the reviewer who reviewed the book.
– The review is then advertised on our social media accounts and placed on our Amazon and Goodreads accounts.
– We then start the process all over again.
---
FAQ's
Can anyone become a reviewer? As long as you can read and write fluent English, you can become a reviewer for Whispering Stories.
Can I review for you if I have my own blog? You certainly can.
Can I place the review on my own blog? Sorry, no. The review is to be solely found on Whispering Stories.
I don't like all genres, do I have to read books in genres that I don't like? No, the list of books that I send over to you contains lots of different genres. You just choose a book from the genres that you like.
How will people know I wrote the review? Your name will appear on the blog post. You will also have your name, a small bio, and if you would like one, your picture on our 'Meet the Reviewers' page. This is where readers can find out about the people who review the books.
Are the reviews edited? To a small extent yes. I check for spelling, punctuation, and grammar mistakes. I may also add/take out the odd word if a sentence doesn't flow properly. I may also remove sections of your review if you have added any spoilers. You should still do your checks before sending a review to me though.
I'm an author would I be able to review for you? Yes certainly. We already have some authors reviewing for us.
Are international reviewers welcome? Certainly, though you must be able to read and write in fluent English. Only eBooks are offered to those outside the UK.
Will there be a trial period? Yes. I need to make sure that your reviews are of a good standard and that you can read and write up a review within the allocated time period. This means that I wait until I have received your first review before adding your details to the 'Meet the Reviewers' page. If I feel that your reviews are not of our high standard I will let you know and if you still want to be a reviewer I am happy to work with you to improve your reviews.
What if I start reviewing and decide it's not for me? There is no contract and you are free to leave at any time. I do ask that you don't leave whilst in the middle of writing a review though. If you have a paperback copy of a book and decide to stop reviewing I do ask that you send the book back to me or complete the review. I also ask that you just don't disappear and that you let me know that you no longer want to be a reviewer – It's just courteous to let me know.
---
I would love to join your team, how do I go about this? By emailing – [email protected]
Please include:-
– A short introduction about yourself
– Genres you prefer to read
– Where you have reviewed books before (even if only on Goodreads/Amazon)
– Confirm that you can read and review a book within 6 weeks.
– Let me know if you have a blog.
– Confirm you have a Kindle or the Kindle reading app.
---
If you would like to know more or have any questions feel free to send me an email at the above email address.