Summer at Sea by Beth Labonte – Book Review
Summer at Sea by Beth Labonte – Book Review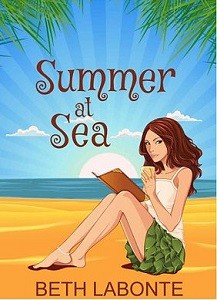 Summer at Sea
Author – Beth Labonte
Publisher – Createspace
Pages – 302
Release Date – 24th April 2015
ISBN – 978-1542896764
Format – ebook, paperback, audiobook
Reviewer – Stacey
Rating – 5 Stars
I received a free copy of this book
Contains Affiliate Links

Four jackets of varying weights, enough socks for the entire Confederate Army, three umbrellas, most of the antacid aisle from the local pharmacy, and six pairs of old people sneakers that all look exactly the same.
Have you ever helped your parents pack for a week-long cruise?
No? I didn't think so. So shut it.
So begins vacation for Summer Hartwell – twenty-six years old, living with her anxiety-ridden parents, and unwillingly booked by her brother on a week-long cruise to Bermuda.
Despite the nightmare of being trapped aboard a cruise ship with Mom and Dad, Summer sees a rare opportunity to fulfill The Prophecy – her mother's declaration that she will live at home until she gets married. With two thousand passengers on-board, at least one of them must be husband material, right?
The only problem is Graham Blenderman – her brother's best friend who is joining them for the week, in all of his tall, blonde, extroverted glory.
Graham doesn't believe that Summer needs a husband in order to break free from her parents. He thinks she just needs a little bit of nerve. And to Summer's introverted horror, he's willing to spend the entire week proving that he's right.

Summer Eve Hartwell is tired of living with her neurotic parents, but knowing that her mum will have a heart attack if she leaves before she is married, she is guilt-ridden into staying.
When her rich brother, who made his fortune on a 'Fart App', invites the family on a cruise to Bermuda, She sees this as the perfect opportunity to find herself a husband.
However, when her brother doesn't turn up and she finds herself sharing a cabin with Graham, her brother's sexy best friend and co-owner of the Fart App, she starts to wonder how she will ever manage to find the man of her dreams.
Summer is a wonderful, funny, witty character who feels that it's up to her to try to keep some normality in her parent's lives, even if they do insist that she wears a jumper on the beach, or takes 75 pairs of underwear on holiday!
She is scared of hurting them, so she goes along with everything that they want of her, even if that means that she is living their life, not hers.
I did feel sorry for her, but the way in which she dealt with her parent's strange obsessions had me laughing out loud.
Her parent's behaviour would drive me mad, but they made for amazing characters that I immediately fell in love with. They had me giggling like a school girl, and sighing at some of the things that they said or did, and at times they were properly cringe-worthy.
Graham is rich and successful, as well as being sexy. He thinks a lot of Summer and wants to show her that she can stand up to her parents with a series of small adventures. He also tries to prove to her that she doesn't need a man to whisk her off into the sunset just to get away from home.
From the off I was hoping that the pair would get it together, as you can see how perfect they would be together, if only Summer could see what Graham is really like, and not who she thinks he is, according to his 'Facebook' page.
I loved the book, right from the very first paragraph, and found myself being deeply immersed into the story. I read 'Summer at Sea', whilst lying by the pool on holiday, blissfully reading away, ignoring the rest of the world.
Beth Labonte knows how to make the reader feel enlightened and amused, as well as engaged with the characters, and I can't wait to read her other book What Stays in Vegas.
Book reviewed by Stacey
Purchase Links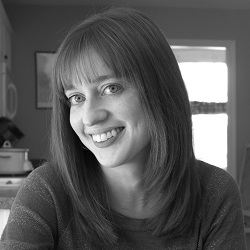 Beth Labonte was born in Salem, Massachusetts and received a B.A. in Sociology from the University of Massachusetts, Amherst in 2001.
Currently working as an Administrative Assistant, she has taken to writing as her creative outlet in an excruciatingly mundane corporate world.
Beth resides outside of Worcester, Massachusetts with her husband, son, and two cats.
Author Links
www.bethlabonte.com
@beth_labonte
Facebook
Pinterest
Goodreads