Chergui's Child by Jane Riddell – Book Review
Chergui's Child by Jane Riddell – Book Review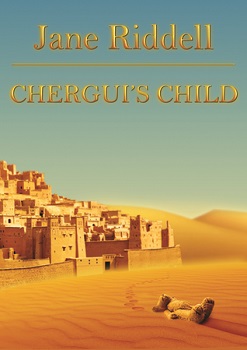 Chergui's Child
Author – Jane Riddell
Pages – 362
Release Date – 1st July 2015
Format – ebook, paperback
Reviewer – Marcia
I received a free copy of this book
Post Contains Affiliate Links

Olivia is recovering from a traumatic event five years earlier, when she is summoned to the bedside of her dying aunt, Dorothy. Shortly afterwards, she learns that her aunt has left her a large sum of money. She also receives a letter with a startling revelation.
From Morocco to London to the south of France, this is the story of one woman's journey to make her life whole again.

Chergui's Child is the story on one woman's quest to find the 'secret' that has been kept from her for the past five years.
When her Aunt Dorothy dies, Olivia is left a vast amount of money and an accompanying letter revealing an astonishing secret. The 'secret' will see Olivia travelling far and wide in search of it.
The story switches from present day back to Olivia's life six years ago, and through many different countries, including UK, France and Morocco.
Olivia, the main character, has had a very difficult relationship with her mother, since childhood. As she grows into adulthood the difficulties do not change, and she relies on her aunt as a substitute mother. It turns out that her mother has been keeping a secret from her for the past five years, a secret about an event that devastated Olivia. I think if my mother had done what Olivia's did, I am not sure that I would ever of been able to forgive her.
Her mother's sister, Dorothy, discovers the secret and writes Olivia a letter about it, to be given after her death. Olivia confronts her mother about it, and it is then that her father finds out too. After years of being a doormat for his wife, this is the final straw for him and he finally challenges her to find out the truth.
I am ambivalent about Olivia, but that maybe because she appeared conflicted for most of the book. What kept me interested was wanting to know where the title of the book fitted in, which was only revealed right near the end.
The pacing of the book was quick, and had me racing to finish it, as I needed to know how it would end.
I liked that the book flitted back and forth in time, and was set in different countries. I could almost feel the sunshine on my back in the warmer countries, and had me enjoying the scenery that was so vividly written.
Book reviewed by Marcia
Purchase Links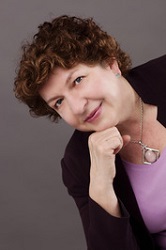 I am an Edinburgh-based writer of contemporary realistic fiction, of short stories and of life writing. Before writing full time, I worked as a dietitian and health promoter for the NHS. Then, during a three year career break in Grenoble, France, writing became more important to me, and that was it.
To me, writing means many things: the pleasure (and challenge) of crafting a story, a space I can go to that is purely mine and is not determined by money, the cooperation of others, or the weather. In addition, I generally set my novels in other countries, allowing me the opportunity to spend an afternoon in the lakes and mountains of Switzerland while those around me are enduring yet another blustery, wet Scottish afternoon…
Author Links