By Virtue Fall by Carrie Elks – Book Review
By Virtue Fall by Carrie Elks – Book Review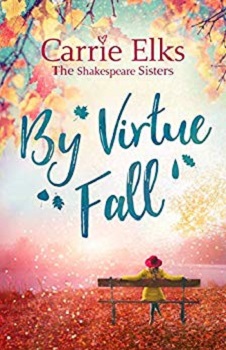 By Virtue Fall
The Shakespeare Sisters Book Four
Author – Carrie Elks
Publisher – Piatkus
Pages – 352
Released – 11th October 2018
ISBN-13 – 978-0349415536
Format – ebook, paperback
Reviewer – Stacey
Rating – 5 Stars
I received a free copy of this book
Post contains affiliate links.
Love blooms when you least expect it . . .
Juliet Shakespeare is done with love. With a growing floristry business and an adorable daughter to raise, life after separating from her husband is complicated enough.
But when handsome single father, Ryan Sutherland, arrives in town, everything changes. As much as she tries to distract herself, Juliet can't help but be drawn to the easy-going Romeo next door and the way he makes her feel.
Photographer Ryan is only back in his hometown for a few months so there's no point falling for someone he'll just have to say goodbye to. But he didn't account for Juliet – the intriguing and beautiful, red-haired woman next door. And in her, he might just have found everything he ever wanted . .

In the fourth instalment of 'The Shakespeare Sisters' series by Carrie Elks, Juliet is having a hard time. She has left her husband, Thomas, after finding him in bed with another woman and moved out of the family home and into a smaller house with their young daughter Poppy. Once living the high life, Juliet now needs to work, so opens her own flower shop business.
She is still technically married to Thomas as the state they live in, Maryland has a law which means that they have to be living apart for a year before a divorce can be granted. He's also being an obnoxious arse not being able to see that he was the reason for their split. Thomas has a new woman but doesn't want Juliet to move on with her life.
When a new neighbour, photographer Ryan Sutherland moves in next door to Juliet with his young son Charlie both he and Juliet hit it off. However, Ryan is only in Maryland for a year and doesn't want to get tied down and Juliet doesn't want to anger her ex by getting involved with anyone else until the divorce is finalised. But can the two remain just friends?
If you haven't read any of the books in the series, then get reading them, they are all amazing. The four Shakespeare sisters have all been a pleasure to spend time with.
In this book, Juliet is a woman who doesn't realise she is as tough and strong as she is. She feels weak, constantly put down by her rich and powerful ex who has everything but doesn't want the mother of his child to even be happy. He likes seeing her miserable.
Ryan is the most amazing man ever. He loves his son, who he has full custody of and puts him before everything else, hence the move back to his hometown, a town he left many years ago and swore never to return to. He has family issues of his own that he would rather stay out of, but sometimes there is no option but to get involved for something you believe passionately in, even if it causes more problems.
I read the book in just two sittings as I was that taken with the plot, the characters, and even the glorious scenery. Maryland sounds such a delightful place.
I feel that this is the end of the series but I do hope to meet the sisters again. I have loved reading their stories. Carrie Elks writing is superb and each of the books reads so effortlessly. They have all been an absolute joy and I now look forward to whatever the future holds from Ms. Elks.
Reviewed by Stacey
---
Purchase online from:
---
About the Author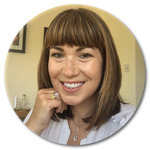 Carrie Elks lives near London, England and writes contemporary romance with a dash of intrigue. She loves to travel and meet new people, and has lived in the USA and Switzerland as well as the UK.
An avid social networker, she tries to limit her Facebook and Twitter time to stolen moments between writing chapters. When she isn't reading or writing, she can usually be found baking, drinking wine or working out how to combine the two.







---