Single by Christmas by Rosa Temple – Book Review
Single by Christmas by Rosa Temple – Book Review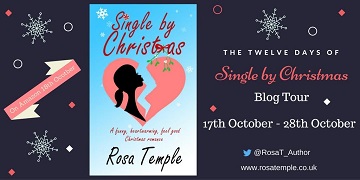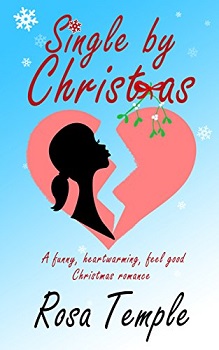 Single by Christmas
Author – Rosa Temple
Pages – 246
Release Date – 2nd October 2016
Format – ebook
Reviewer – Stacey
I received a free copy of this book
Post Contains Affiliate Links

You've heard the saying, 'opposites attract' haven't you? Well meet 27 year old Alex Marshall, a party girl with a penchant for free flowing Prosecco, and her devilishly handsome scientist boyfriend, Charlie, who loves jazz and dinner for two.
Alex and Charlie are together for 11 blissful months until Alex goes out of town and does something she will later regret. Was she drunk? You bet. Does she want Charlie to know? Well what do you think?
With the couple about to spend their first Christmas together will Charlie be the forgiving kind or will Alex be Single by Christmas?
This is a feel good, Christmas novel with very few mince pies, not much snow and absolutely no mistletoe – just a couple of best friends, a sociopathic nemesis and a lot of drinking.

Alex loves her boyfriend Charlie, but her helpfulness, and sometimes her stupidity, gets in the way of their relationship. From putting her best friend's needs before Charlie, and often herself (and there are a lot of needs), plus keeping secrets from him, and not listening to what is often has to say, it looks like the relationship won't last the course.
Will Charlie, who is absolutely in love with Alex, walk away for good, or does he realise that Alex is sorry for her mistakes and give their relationship one last chance? The stroke of midnight Christmas Eve will give you the answer.
Rosa Temple writes wonderful, natural, and believable romance novels, with characters you know you will get involved with and can't help rooting for, even if they are a disaster waiting to happen.
Alex, the main character, is quite a hot and cold character. Sometimes I just wanted to yell at her, to make her see what her actions were doing to her relationship. She tries too hard to please everyone, often resulting in Charlie getting hurt over and over again. She doesn't have a very good attention span either, as her mind is often somewhere else, causing her to do stupid things, like going to the wrong restaurant to meet Charlie
I did at times wonder why Charlie hadn't already walked away and called it time on the relationship, but I suppose the answer is love.
I found myself fully absorbed in the book, and quite often laughing at some of the situations that Alex found herself in, especially spying on her best friend's husband.
If you are after an uplifting book that you can really sink your teeth into then Single by Christmas is a must for you.
Book Reviewed by Stacey
Excerpt
You might be wondering what I was doing, sitting in a graveyard at five minutes to midnight on Christmas Eve. And if you guessed gravedigger or graverobber, you'd be wrong. But ask yourself, who sits in a graveyard when it's cold and out and out spooky unless it's absolutely critical? The church, where I attend Midnight Mass with my family every year, is just across the way. But sitting on that particular bench just inside the graveyard was absolutely critical.
You see, in the lead up to Christmas I managed to lose something. Well, not something, someone. Charlie; my reason for living, my heart, my soulmate … you get the idea. And before you start crying, don't worry, he wasn't buried there. At the time, I wasn't exactly sure where Charlie was, but he knew I was there. Waiting.
By the stroke of midnight I would have known for sure if I'd truly lost him. I'd asked him to join me and my family for the service. They'd arrived earlier. I smiled and greeted them all – Mum, Dad, big sister, Elise, and her husband and my younger sister, Jo-Jo. They asked where Charlie was and I managed to hide my worst fears and say he'd be along soon, that he was held up. So they just kissed me and piled inside with the rest of the congregation.
My family had been looking forward to seeing Charlie, even more so than they were me. You see, like everyone who meets Charlie, they'd fallen in love with him. Who could blame them? He's charming, he's intelligent, he's sweet, kind, generous. The list could go on. I admit those things weren't what first attracted me to Charlie. No, the attraction was pure lust and desire. He walked into that New Year's Eve party the year before and I was stunned into silence. And I'm never silent. Tall, well dressed, mesmerising looks and those dimples that appear every time he smiles, which he does a lot by the way.
And I love Charlie's family, too. His mum, Leeza, his dad, Don, who Charlie gets his looks and sense of humour from, and his brother. I wasn't sure Leeza approved of Charlie having a white girlfriend, at first, but I realised that was just paranoia on my part. His family are not like that. His mum, who I grew to admire and love, was just being protective, the way some mothers are.
But, I digress. My family had no idea that I'd seen Charlie twenty-four hours prior to the service and that we'd had a heated argument and that Charlie had practically slammed a door in my face. Minutes before that I'd made a complete and utter fool of myself in front of his wonderful family and he'd walked away with such disgust and disappointment in his face my heart broke in two. He'd closed the door on me but I hadn't stopped sending begging texts and hysterical voicemails just so he would show up on Christmas Eve – like he'd promised me. I wasn't expecting a miracle, just praying for one. Because it would have taken a miracle for Charlie to walk towards the church, bypass the tall wooden doors, see me on the bench, push open the graveyard gates and tell me he'd forgiven me.
With everyone nice and warm inside the church, I continued to sit watching puffs of vapour appearing in front of my face from every exhale, brimming with an apology that may never be heard.
You might be saying, "If Charlie's that wonderful, why couldn't he just come to the church, it's Christmas after all?" You have to know, he'd never be that unforgiving without very good reason.
Honestly? It took a whole year of knowing Charlie to finally understand what it is to love someone completely and to be loved the very same way in return and just one month to lose it all.
And this is how …
Purchase Links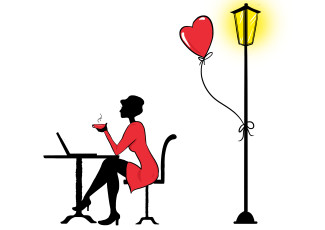 Rosa Temple began writing chick lit and romance novellas out of a love for the old films she watched as a young girl. As a ghost writer, she gained experienced writing romantic novellas both sweet and on the slightly more steamy side.
A passion to write self penned novellas in this genre, as opposed to being a ghost writer, gave rise to the completion of 'Sleeping With Your Best Friend' and the soon to be published novel, 'Natalie's Getting Married'.
Rosa Temple is a Londoner and is married with two sons. She is a reluctant keep fit fanatic and doer of housework and insists that writing keeps her away from such strenuous tasks. Drinking herbal tea and munching biscuits helps her create characters and story lines.
You can find out more about Rosa by reading her interview – 'The Writing Life of: Rosa Temple'
Author Links
@RosaT_Author
Facebook
Goodreads
Our reviews of Rosa's other books 'Natalie's Getting Married' – 'Sleeping with your Best Friend' and 'Playing by the Rules'