Natalie's Getting Married by Rosa Temple – Book Review
Natalie's Getting Married by Rosa Temple – Book Review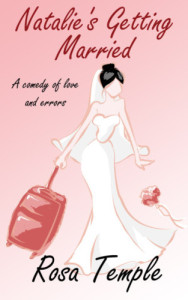 Natalie's Getting Married
Author – Rosa Temple
Publisher – Feedaread.com
Pages – 201
Release Date – 14th March 2016
Format – ebook, paperback
Reviewer – Stacey
I received a free copy of this book
Post Contains Affiliate Links

Career minded, Natalie Spencer, had never been in love. She could never understand what all the fuss was about. But when she met Jackson Humphries during Fresher's Week at university, that all changed.
Utterly infatuated, Natalie quickly discovers the meaning of love and, before she knows it, she's heading up the aisle – for the first time, that is.
This is a tale about four wedding dresses, a runaway groom and a girl who got so carried away, she couldn't see true love staring her right in the face.

Natalie never wanted to get married. That changes the minute she sees Jackson in her first year at university. Natalie is head over heels in love. Now all that she has to do, is get Jackson to notice her.
In her last year at university, Jackson finally makes a move on Natalie and after a whirlwind romance, proposes at graduation.
Wow – the man of her dreams is about to marry her, or so she thought.
After fiancé number one, comes number two, Liam. A romance that should never have been. Whilst Natalie is inebriated, Liam proposes and Natalie says yes. Once again the ending isn't pretty for the two.
Surely number three will be a keeper?
'Natalie's Getting Married' is a fun, humorous and at times laugh out loud chick lit book.
It is split into three parts, each one ending with a wedding.
Natalie is quite a young naïve woman, who easily falls in love, once she gets the taste for it. She's after her 'Happy Ever After' Cinderella moment, and is so determined to get there that she can't see the perfect man for her.
She is sweet and fun, but drove me nuts with her 'need' for a man.
Her best friend Gabriel (Gabe), has been there through all of her men troubles, always stood shoulder to shoulder with her, and has been someone who she could turn to at any time of day of night. He is the rock in her life.
I liked Gabe. He talked a lot of sense. He was caring and doted on Natalie. He was the perfect gentleman.
Rosa has done a wonderful job on her first full-length novel. It had me engrossed, even if I had already worked out the ending from the off. I didn't want to put it down as I wanted to know how each romance was going to pan out.
Natalie's Getting Married is the perfect chick-lit book to curl up with.
Book reviewed by Stacey
Purchase Links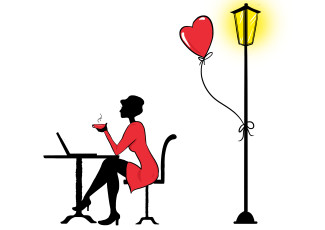 Rosa Temple began writing chick lit and romance novellas out of a love for the old films she watched as a young girl. As a ghost writer, she gained experienced writing romantic novellas both sweet and on the slightly more steamy side.
A passion to write self penned novellas in this genre, as opposed to being a ghost writer, gave rise to the completion of 'Sleeping With Your Best Friend' and the soon to be published novel, 'Natalie's Getting Married'.
Rosa Temple is a Londoner and is married with two sons. She is a reluctant keep fit fanatic and doer of housework and insists that writing keeps her away from such strenuous tasks. Drinking herbal tea and munching biscuits helps her create characters and story lines.
You can find out more about Rosa by reading her interview – 'The Writing Life of: Rosa Temple'
Author Links