Sleeping with your Best Friend by Rosa Temple – Book Review
Sleeping with your Best Friend by Rosa Temple – Book Review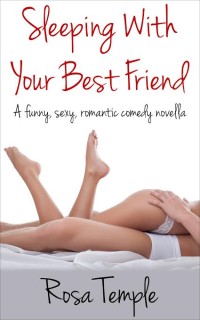 Sleeping with your Best Friend
Author – Rosa Temple
Pages – 70
Release Date – 30th June 2015
Format – ebook
Reviewer – Stacey
Rating – 4 Stars
I received a free copy of this book
Post Contains Affiliate Links

It's Lori's wedding night and husband, Sam, makes a startling revelation just hours after arriving at their dream honeymoon location. A devastated Lori returns to London believing revenge will help her recover from the shocking blow. But Lori does something she will live to regret.
Sam's best friend, Matt, is there to offer Lori a shoulder to cry on because Lori's best friend, Julia, disappeared just days before the wedding.
This flaky foursome are about to have their relationships stretched to the limits, when honesty is in short supply and bed hopping seems to be the order of the day.

'Sleeping with your Best Friend' is a novella of only 70 pages.
I love novellas as the pace is normally a lot quicker, the drama intensified and the plot more direct and to the point, than with novels, making them more fun to read.
Lori and Julie have been best friends forever, but with Lori's upcoming wedding to Sam looming, Julie takes off to another country for work, telling Lori she can't be her bridesmaid, leaving Lori devastated.
On their honeymoon, Lori discovers some information about her new husband and her best friend, that sets the ball in motion for the rest of the book.
Lori is a wonderful, strong, capable woman who's just had her heart broken. I was surprised at the way in which she tried to make herself feel better, and although I did feel sorry for her, I was angry at how she used Matt, but was glad that it was worth it in the end.
Julie's character really got to me as I couldn't fathom out why someone would treat their best friend the way she did, but at the end you find out the reasons why, and it did make me feel a little sympathy for her.
Rosa has written a lovely, easy-to-read novella that won't take you very long to get through, but I felt that there wasn't enough drama to the story, or twists to the plot. I would also of loved to have been able to read a bit more about Matt, who sounded quite sexy.
The book kept me entertained and was fun to read, even if I did realise from a couple of chapters in, where the storyline was heading.
The book is well-written and I thoroughly enjoyed it. Hopefully Rosa might write a sequel to it, telling us more about the other characters Sam, Matt and Julie.
Book reviewed by Stacey
Purchase Links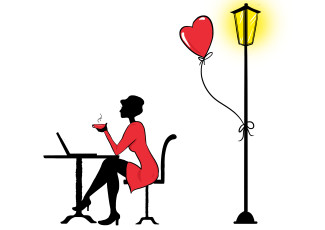 Rosa Temple began writing chick lit and romance novellas out of a love for the old films she watched as a young girl. As a ghost writer, she gained experienced writing romantic novellas both sweet and on the slightly more steamy side.
A passion to write self penned novellas in this genre, as opposed to being a ghost writer, gave rise to the completion of "Sleeping With Your Best Friend" and the soon to be published novella trilogy, "Natalie's Getting Married".
Rosa Temple is a Londoner and is married with two sons. She is a reluctant keep fit fanatic and doer of housework and insists that writing keeps her away from such strenuous tasks. Drinking herbal tea and munching biscuits helps her create characters and story lines.
You can find out more about Rosa by reading her interview – 'The Writing Life of: Rosa Temple'
Author Links