13 Dates by Matt Dunn – Book Review
13 Dates by Matt Dunn – Book Review
13 Dates
Author – Matt Dunn
Publisher – Lake Union Pub
Pages – 334
Released – 15th August 2017
ISBN-13 – 978-1612185798
Format – ebook, paperback, audio
Reviewer – Stacey
I received a free copy of this book
Post Contains Affiliate Links
When Noah Wilson first encounters the quirky, opinionated and very beautiful Angel Fallon, his world is turned upside down. It's clear she's not his normal type, but Noah can't stop thinking about her—which doesn't bode well for the blind date he's already late for.
Convinced by his friend (and self-professed dating expert) Marlon that thirteen dates is all you need to fall in love, Noah decides to give it a try with Angel. They should be incompatible: she's impulsive and he's a planner; he wants to settle down and she doesn't 'do' relationships—or anything, for that matter—the way Noah is used to. But there's something about Angel, and Noah can't shake the idea that all they need is twelve more dates.
Despite some near-disasters involving rock climbing, saddle sores and jellied eels, it seems his plan may actually work. But even if they do reach the magic number, can that really mean they'll just fall into their happily-ever-after?
Review
Angela (Angel), is 29, free spirited, beautiful, and trying to live life to the full. She doesn't want to be tied down, which means that relationships are out of the question for her.
Noah, in his 30s, single and quite conservative, though he is also completely barmy. He is at the time in his life where he would like to find that special one, get married, and have children.
A chance encounter at Starbucks throws these two together, not literally, but they do end up have an argument when Noah picks up Angel's coffee by mistake.
Noah immediately thinks that he had met the woman of his dreams, Angel just thinks he's a bit nutty. Not able to get Angel out of his head, Noah goes to some drastic lengths to try to find her again. Then all he has to do is convince her to go out with him, 13 times, and then she will fall madly in love with him – well according to his colleague, and serial womaniser Marlon, she will.
13 Dates, is a romantic comedy written from the POV of the lead male, Noah. It isn't often that you find this genre of books written by a man. Matt has this knack of grabbing hold of you and making you invest your time in his characters, whilst also making you laugh. He has a wicked sense of humour and the ability to bring stories to life.
Whilst I loved getting to know Noah and Angel, I adored elderly Mary. Her words of wisdom, and the way she looked at life was special. I also think it is a brilliant idea where she decided to live out her years.
The book is filled to the brim with laugh-out-loud scenes, one liners and insane situations. That being said, there is also a serious side to the book. I can't say too much about this as it would be a major spoiler, but what I can say is that I am personally in a similar situation (parent wise), and can understand how the character felt – sorry for being cryptic but you will understand if you give this book a read.
I was hooked from the beginning and I truly believe that this would make a great romcom film. A book to definitely add to you TBR list.
Reviewed by Stacey

---
About the Author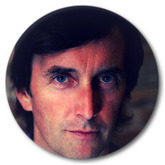 I'm an award-losing(nominated twice, lost twice) romantic comedy novelist from Margate, although now I live in London.
Previously, I worked as a professional lifeguard, fitness-equipment salesman, and most recently, an I.T. headhunter, where my success in re-writing peoples' CVs made me think I might have a talent for fiction.
As well as eleven novels, I've also written about life, love, and relationships for the likes of The Times, Guardian, and The Sun, along with a number of magazines including Cosmopolitan, Company, Elle, and Glamour.
You can find out more about Matt over on 'The Writing Life of: Matt Dunn'





---