Silent Little Angels by Jennifer Chase – Book Review
Silent Little Angels by Jennifer Chase – Book Review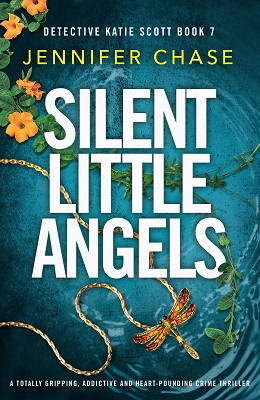 Silent Little Angels
Detective Katie Scott Book Seven
Author – Jennifer Chase
Publisher – Bookouture
Release Date – 19th April 2022
Pages – 402
ISBN 13 – 978-1803142319
Format – ebook, paperback, audio
Star Rating – 5
I received a free copy of this book.
This post contains affiliate links.

Synopsis
The water ripples as the girl's body escapes the reeds and floats silently upwards. Her beautiful face—blue eyes frozen open, skin as white as snow—breaks the surface. But it's too late, this innocent soul has taken her final breath…
When camp counselor Carolyn Sable's body is found floating in a lake beside Eagle Ridge Summer Camp, Detective Katie Scott must dig deep to stay focused. As a child, Katie spent many happy weeks at that camp toasting marshmallows on the fire with her best friend Jenny… until the day Jenny disappeared. The loss will always haunt Katie, but Carolyn's inconsolable family need answers.
Searching the area, the devastating discovery of two more bodies sends the case into a tailspin. Suddenly on the hunt for a serial killer, Katie's blood turns to ice when she finds newspaper clippings about her own past cases planted near one of the bodies. Was this twisted killer banking on Katie taking the lead? And why?
Carolyn was adored by children and staff at the camp, so Katie thinks her sudden resignation is key to cracking the case. Uncovering a tragic accident involving a group of children in the weeks before Carolyn left, Katie knows she's getting close.
But when the carefully laid trap Katie sets to catch Carolyn's killer backfires, Katie finds herself in unthinkable danger and unable to even trust her own team. Can she stay alive long enough to crack the toughest case of her career, and how many more innocent lives will be lost before she does?
Silent Little Angels sees Detective Katie Scott return to an old campsite where she spent many a happy childhood until her best friend went missing from there. Now bodies are turning up with parts of them missing and it is up to Katie and the police force to work out who the killer is before more people turn up dead.
I have loved this series from the very beginning and I'm happy to say that all the usual characters are back, including Katie's service dog Cisco.
The case is one close to Katie and she pushes her body to the limit to discover who is killing these victims and why with some suggestions coming up short. Believe me, I was on the same path as Katie with my thinking from the first time someone is mentioned in the book I had them down as the killer, it was intriguing to see I was wrong and I was taken on a different path instead.
I was hooked from the very beginning and didn't want to put the book down, racing through it and entertained the whole way through.
If you are looking for a detective series to sink your teeth into that will keep you gripped to the pages then this is the collection to pick up. I am now looking forward to book eight.
---
Purchase Online:
Jennifer Chase

Jennifer Chase is a multi award-winning and best-selling crime fiction author, as well as a consulting criminologist. Jennifer holds a bachelor degree in police forensics and a master's degree in criminology & criminal justice. These academic pursuits developed out of her curiosity about the criminal mind as well as from her own experience with a violent psychopath, providing Jennifer with deep personal investment in every story she tells.
In addition, she holds certifications in serial crime and criminal profiling. She is an affiliate member of the International Association of Forensic Criminologists, and member of the International Thriller Writers.
Author Links:
---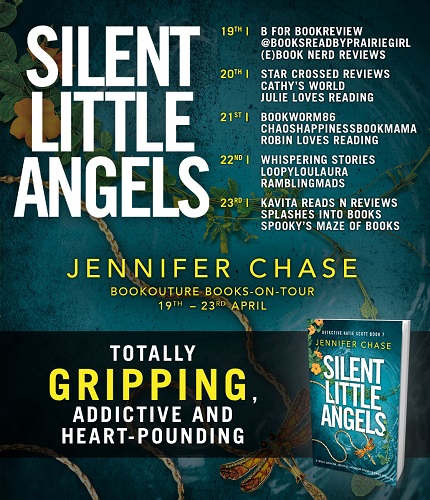 ---
The above links are affiliate links. I receive a very small percentage from each item you purchase via these links, which is at no extra cost to you. If you are thinking about purchasing the book, please think about using one of the links. All money received goes back into the blog and helps to keep it running. Thank you.