The Writing Life of: Abigail Mann
Abigail Mann
This week I am thrilled to be interviewing author Abigail Mann. Abigail Mann will be sharing with us details of her writing life, telling us all about her latest book 'The Lonely Fajita', which was released on 14th May 2020 and answering a few fun questions too. This post contains affiliate links.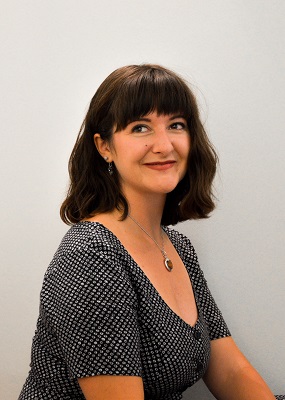 Abigail Mann is a comedy writer living in London and surviving on a diet of three-shot coffee, bourbons, and vegetarian sausage rolls. She was born and brought up in Norfolk, which she says is to blame for the sardonic humour that runs through her novels. Abigail was the runner up in 2019's Comedy Women in Print award for THE LONELY FAJITA: her first novel.
Abigail takes inspiration from unconventional cross-sections of modern society and the impact this has on identity and the relationships we create. She wrote her first novel after teaching literature for a number of years and whilst working in the fast-paced co-working spaces of East London.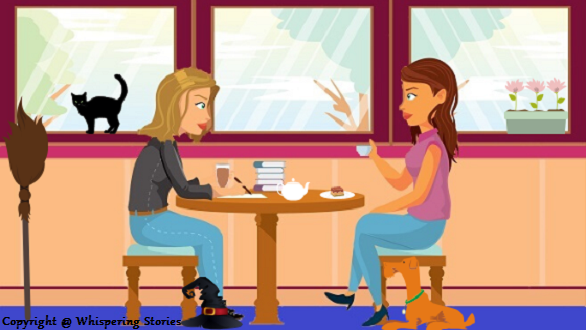 1) As a child did you have a dream job in mind?
I was obsessed with animals when I was little, so I wanted desperately to be a vet. I used to pin the family cat down and pretend to do veterinary check ups on her, which I'm sure was fairly traumatising for all involved. She had very sharp claws. After I did a work experience stint in a local vets, I changed my mind after realising what should have been fairly obvious – that veterinary work involves a huge amount of studying Science – a subject I wasn't that good at. English was much more my thing, so the job I have now is far more suited to me!
2) Who was your favourite childhood author (s)?
I grew up on Harry Potter. I swallowed those books like my life depended on it. J K Rowling was a favourite, as was Mary Hoffman who wrote the Stravaganza series, and Malorie Blackman. When I got a little older, I read Louise Rennison's books and they remain favourites today. I think she was my introduction into sharp, funny, relatable comedy.
3) Was there a particular point in your life that you realised you wanted to be a writer?
Yes – when I was an English teacher in a secondary school up in Sheffield. I loved inventing new writing prompts for my students to have a go out. The problem is, I wanted to have a go too! Eventually, I started joining in and completely fell I love with writing again. That moved into writing for ten minutes a day, then planning a book, then taking the leap to finish it. I gave myself a year to write my first novel and told everyone I knew so that I had a bit of pressure to follow through! Nothing like a bit of public accountability to see a project through!
4) What is your average writing day like? Do you have any special routines, word count, etc?
On a good day, I'm at my desk around 8:30am and work in 50 minute chunks with ten minutes off in between. In theory, I tell myself I'm going to use that time to walk around the house or jump on the spot so that my FitBit doesn't think I'm clinically dead, but often times I'll read or have a mooch on Instagram instead. I try and get out for a walk or a jog, as that's when plot problems often fix themselves. I'll aim for around 2000 words a day when I'm trying to get a first draft done. When I'm editing, I seem to be at my desk for endless hours each day. Sometimes I can spend a whole afternoon trying to fix a handful of paragraphs. It's unpredictable!
5) How many books have you written? Any unpublished work?
I was very lucky in that my first full length manuscript became my first novel, which I know isn't always the case. I've just finished a big load of edits on my second novel and have a third and a fourth loosely planned in my head. It's not long until I get to share the cover for book number too, which is always an exciting time!
6) Are you a plotter or a pantser?
I'm a serial plotter, but even then I always have to re-plan my books once I've started writing them as the storyline goes in a different direction. I can't tell you how to use a spreadsheet for finances, but I love using them to plot. If it involves colour coding and a fictional calendar to plot my character's lives against, I'm happy.
Concerning your latest book: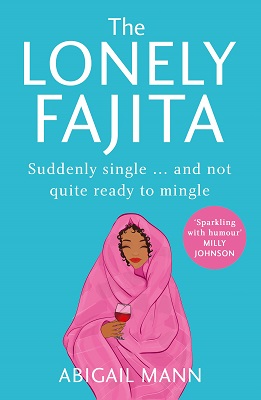 The Lonely Fajita
Author – Abigail Mann
Publisher – One More Chapter
Pages – 352
Release Date – 14th May 2020
ISBN 13 – 978-0008408183
Format – ebook, paperback, audio

Breaking up is hard to do… Or the best thing that could happen to you!
It's Elissa's birthday, but her boyfriend hasn't really noticed – and she's accidentally scheduled herself a cervical smear instead of celebration drinks. Great.
Then there's her borderline-psychotic boss, the fact she's not making but losing money at work, and her sinking feeling she's about to be dumped.
But Elissa will soon find out that being single doesn't have to be lonely… And with a little help from her friends, even a girl with minus £1,000 in her account can have a lot of fun.
---
7) How did you go about researching the content for your book?
I was browsing on Gumtree for living situations in London, as I was reluctant to go into another expensive house share where the shower only ran hot for ten minutes at a time. I came across an advert that advertised a live-in companion opportunity for an elderly lady right in central London. What's more, they weren't charging rent! Then came the 'What if?' question. That was the jumping off point for Elissa and Annie's story.
8) How long did it take to go from ideas stage to writing the last word?
I would say six months, and then a further four months until I'd dotted the final full stop! There was a wee break in the middle when I was on submission to agents, too.
9) How did you come up with the title of your book?
I was submitting the manuscript for the Comedy Women in Print prize and still hadn't come up with a title. I chucked the first few chapters at my brother and desperately asked him to come up with something before I ran out of time. The title is taken from a passage in the book where Elissa is contemplating single life and lamenting about how she doesn't have anyone to eat fajitas with anymore. I promise it makes more sense in context!
10) Can you give us an insight into your characters?
Elissa, my main character, is the kind of person to apologise when someone else stands on her foot. She's a little lost and doesn't really know herself at the beginning, but really pulls through when she's forced into the limelight at work and when she meets Annie, her geriatric housemate. Annie has a heart made of northern steel. She's dry, stubborn, and has tucked herself away from the world. Together, the two draw each other out, but not without a few clashes in the process!
11) What process did you go through to get your book published?
I submitted my manuscript into the inaugural CWIP prize, but to be honest I was using it as a deadline to finish the thing – I didn't for a second think that I'd get shortlisted! Just before the prize was announced, I started sending submissions to a list of agents that I'd been building for a few months. Things moved very quickly after that. I had signed with my fab agent, Hayley Steed, at Madeleine Milburn, and within a couple of months I signed my book deal with OMC, HarperCollins. My editor, agent, and I have informally called ourselves Team Fajita!
12) What's next for you writing wise?
I've just handed in my second novel and have been brainstorming a third and fourth book too. I'm also hoping to get out and about on some treks and outdoor adventures, as my other passion is nature writing and photography.
Fun Questions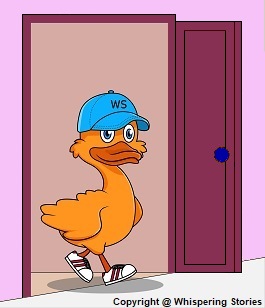 1) If you could have any super power for the day which would you choose?
Teleportation. Boring, I know, but considering how steamy the London Underground gets at this time of year, I think it's understandable! Maybe lunch in Amsterdam and the afternoon on a beach somewhere tropical, seeing as I get it a whole day. Can I teleport food towards me too? That would top it off!
I have 'pet housemates' – I don't own them, but I live with them if that makes sense. The cat is my bad books because he did a wee in the bathroom yesterday and I had the displeasure of standing in it.
3) If you decided to write an autobiography of your life, what would you call it?
'It's More Funny If You Were There.'
4) Your book has been made into a feature film and you've been offered a cameo role, which part would you choose, or what would you be doing?
Whoever gets cast as the person in the background eating dinner.
5) Where is your favourite holiday destination?
Amsterdam. I love the bicycles, I love the canals, I love laughing and drunk Brits embarrassing themselves.
6) A baseball cap wearing, talking duck casually wanders into your room, what is the first thing he says to you?
'Step away from the keyboard. You need to sleep.'
---
I would like to say a big thank you to Abigail Mann for sharing with us details of her writing life and for a wonderful interview.
Author links






---
Share your thoughts on our interview with Abigail Mann in the comment section below!
---
The above links are affiliate links. I receive a very small percentage from each item you purchase via these link, which is at no extra cost to you. If you are thinking about purchasing the book, please think about using one of the links. All money received goes back into the blog and helps to keep it running. Thank you.
Like us on Facebook – Tweet us on Twitter – Pin us on Pinterest