The Writing Life of: Shaheen Chishti
Shaheen Chishti
This week I am thrilled to be interviewing author Shaheen Chishti. Shaheen will be sharing with us details of his writing life, telling us all about his new book 'The Granddaughter Project', which was released on 23rd May 2021, and answering a few fun questions. This post contains affiliate links.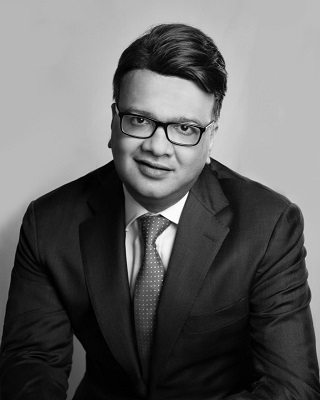 Shaheen Chishti is an Indian British author, world peace advocate and thought leader. "The Granddaughter Project" is his first book and is part of his long efforts to promote female
empowerment. Alongside this, he is also the founder of the Shaheen Chishti Women Empowerment Foundation.
Hailing from a legendary Sufi family, Shaheen is a descendant of the revered Saint Khwaja Moinuddin Chishti, whose shrine is also known as the Ajmer Sharif Dargah and is visited by over 20,000 people every day from all faiths and backgrounds.
Shaheen is a member of the London Literary Society and of the Muslim-Jewish Forum in London. He is also the founder of the Jewish Islamic International Peace Society. He has worked extensively to make Jewish culture and history accessible in Urdu, promoting understanding amongst the Muslim community. He has launched two websites – The Holocaust in Urdu and Welcome to Israel in Urdu – as part of this effort.
As well as being an author, Shaheen is chairman of Chishti Industries, a global group providing solutions specialising in farming, IT, shipping and asset management. He has also spent over twenty years working in investment banking and insurance, implementing regulation and dealing with capital structuring. He graduated with a degree in accountancy from London Guildhall University before starting his first job at Deutsche Bank.
Shaheen was educated at the Mayoor School, Ajmer and Holland Park School, London, after moving to the United Kingdom from Ajmer with his family at the age of 15. He lives in London with his two daughters.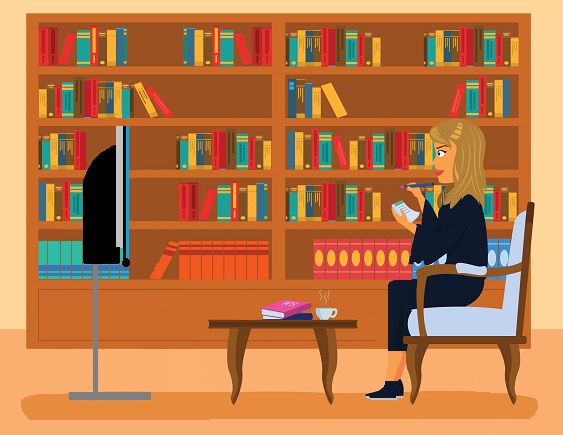 1) Did you enjoy writing when you were a child?
I did not enjoy writing at all until I was around 13 years old. That year, I changed schools and had a fantastic English teacher. He taught in a unique style, which made me think differently about writing. With his encouragement and different techniques, I found writing easier and started to enjoy it.
2) Which author shaped your childhood?
We read a lot of global literature. One author that really stands out to me is Arthur Conan Doyle – I loved the adventures of Sherlock Holmes. I vividly remember being equally terrified yet excited to find out how the plot progressed.
3) What motivated you to begin your first novel?
I wanted to help young women, especially my daughters, find their voices and power. Society does not respect women enough, the recent and tragic violent killings of two young women in England are proof of this. It is terrifying being a woman for so many reasons, in a way that it is not for a man.
It is also terrifying being the father of two women, knowing that you cannot fully protect them and that they will have to fight twice as hard to prove themselves. I can therefore only equip them to do their best, to find their voices and ensure that they can make themselves heard above everybody else. I want this for all women, not just my daughters.
4) Do you plot your book, or are you a pantser?
I mentioned my English teacher earlier, and one of things he taught me was the necessity of planning. Whilst plots do evolve and your ideas do change as you write, it is extremely difficult to write a whole novel without any clue of what you're aiming to achieve with your plot. Planning is key.
5) What is your average writing day?
I have my hands full with running my company, but I try to write on the weekends or when I travel. It means that it takes me a long time to complete a full novel, but it keeps me fully occupied.
6) What is the best thing about being an author?
The platform that it gives you: you have complete control of the narrative and direct access to many readers. You can influence their thoughts for the better, inspire them to effect real change in the world.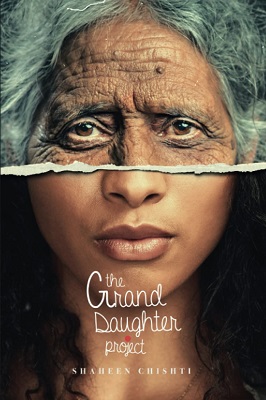 The Granddaughter Project
Author – Shaheen Chishti
Publisher – Nimble Books LLC
Pages – 276
Release Date – 23rd May 2021
ISBN 13 – 978-1608882380
Format – ebook, paperback, hardcover
Synopsis
Helga is a holocaust survivor, who grew up as the cherub of her family until the Anschluss of Austria. Separated from her family in Auschwitz, she survived the horrors alone and tried to begin a new life in Israel.
In complete contrast, Kamla was born as a poor peasant girl and grew up during the Bengali Famine. With an alcoholic father, who abuses her mother, the family find themselves homeless and hungry. She survives and finds work in a women's shelter, eventually marrying Rajeev, who abandons her and their young daughter.
Lynette leaves the Caribbean shores with her mother Pam, arriving in 1950s London. Living in appalling conditions, the pair struggle to make ends meet and contend with constant discrimination. When her mother dies, Lynette is left alone and at the mercy of the people around her. During the Notting Hill riots, she is beaten and left for dead, but she still survives.
These warrior women tell their stories for the first time to their granddaughters, hoping that they can succeed where they failed and that they feel empowered, inspired and supported to do what is best for themselves.
Purchase Online From:
7) How did you go about researching the content for your book?
There are so many wonderful libraries in London. I took a lot of inspiration from working in some of these glorious locations. I found some of the historic context to my book through other books and documentaries, which gave me more of a feel for what I would be writing.
I based a lot of my characters and their lives around real people that I know and the stories of their lives, what people they knew had been through. Being in London, in such a multicultural city, I have really appreciated the opportunity to know people from all walks of life and a plethora of cultures.
8) How long did it take to go from the ideas stage to writing the last word?
As I mentioned, I only worked on my book on the weekend. I also have a young family and a full-time business, so it did take me a long time. Just under two years. But it was completely worth every second. When I felt the final book in my hands, it was glorious.
9) What made you choose the genre you write in?
I wanted to write a book to empower women, and so I chose to focus on this dialogue between the generations because I think that there are so many events that have shaped women historically. However, because of the stigmas of the time, women felt unable to share their bravery and stories with their families. So many young women today stand to benefit from knowing the stories of the women who came before them, and the trials that they went through just to survive.
10) How did you come up with the name(s) for your lead character(s)?
I chose Kamla, because of Kamala Harris. I think that she is such a wonderful role model for Indian heritage women. I am so thankful that my daughters can see her and are growing up in a world knowing that they will have the chance to achieve and be educated – so many women continue not to have this opportunity.
Lynette was the name of my first neighbour when my family came to London. Sometimes I'd go to her house after school with my sister and she would tell us stories about her life in St Lucia as a child before she came to Notting Hill. The London she described was so different to one that I came to. It really opened my eyes. We were so fortunate not to suffer the way she and her family had.
I was introduced to Helga by one of my closest friends, Katherine (who was also the inspiration for Kate). She told me the story of her grandmother Helga, who escaped Austria and eventually managed to settle in the UK and raise her family.
Maya and Tanya are the names of close family friends. We have known each other since we lived in Ajmer.
11) Can you give us an insight into your characters?
Helga is a holocaust survivor, who grew up as the cherub of her family until the Anschluss of Austria. Separated from her family in Auschwitz, she survived the horrors alone and tried to begin a new life in Israel.
Kamla was born as a poor peasant girl and grew up during the Bengali Famine. With an alcoholic father, who abuses her mother, her family becomes homeless and goes hungry.
Lynette leaves the Caribbean shores with her mother Pam, arriving in 1950s London. Living in appalling conditions, the pair struggle to make ends meet and contend with constant discrimination.
12) How did you feel when you had completed your book?
I felt so excited to be able to share what I had been working on for so long. But I also felt extremely nervous. The stories in my book are real and I felt a responsibility to the women to do them justice and to tell their stories right.
Fun Questions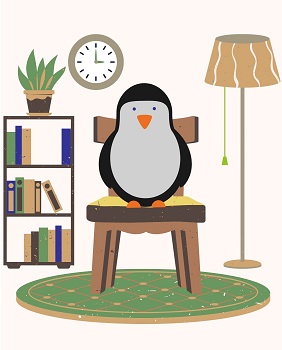 1) Do you have a favourite quote you live by?
When I was young, my parents used to tell me the words of Mahatma Gandhi – "Never speak ill, never see bad things and never do bad." Since then, I have tried my hardest to live by those words.
I do not have any pets as I travel a lot.
3) What's on your current reading list?
The one book that I am really looking forward to reading is Richard Osman's book, "The Thursday Murder Club". He has just released the second book of the series and I have not gotten around to the first!
4) Your book has been made into a feature film, you've been offered a cameo role, what would you be doing?
I would love to be involved in casting! I find that aspect of books that turn into films so fascinating. As a reader and as a writer, the imagination has painted such a vivid image of the book. You know what each character should look like and how they should speak the words. So, to decide who should lead the role on screen and to give life to the pages that I have written, I think it would be a thrilling, yet challenging task.
5) If you could travel to the fictional world of any book for the day, which would you choose?
Undoubtedly, I would travel to the world of Sherlock Holmes and 221B Baker Street and Victorian England.
6) There's a penguin sitting in your writing chair, what is the first thing he says to you?
My daughters loved watching Pingu on TV when they were very little, so the first thing I imagine when thinking about penguins is Pingu, who doesn't speak! But I can imagine him making that trademark face and then falling off the chair!
---
I would like to say a big thank you to Shaheen Chishti for sharing with us details of his writing life and for a wonderful interview.
Author links



---
Share your thoughts on our interview with Shaheen Chishti in the comment section below!
---
The above links are affiliate links. I receive a very small percentage from each item you purchase via these link, which is at no extra cost to you. If you are thinking about purchasing the book, please think about using one of the links. All money received goes back into the blog and helps to keep it running. Thank you.
Like us on Facebook – Tweet us on Twitter – Pin us on Pinterest