The Writing Life of: Vincent Flannery
Vincent Flannery
This week I am thrilled to be interviewing author Vincent Flannery. Vincent will be sharing with us details of his writing life, telling us about his book 'The Askanna Chronicles: FOLLY' and answering a few fun questions. This post contains affiliate links.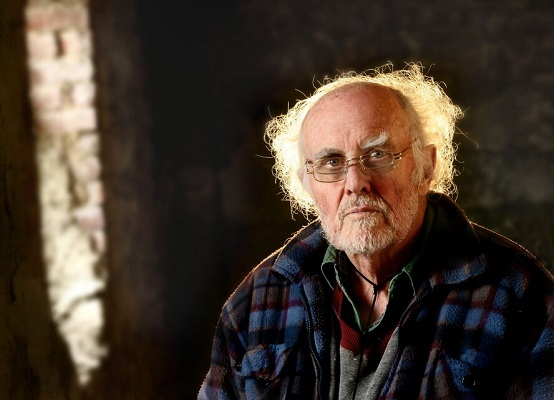 I was edumicated by Dominicans, both nuns and priests. The nuns were fantastic! Taught us latin and french at the age of 8, and we enjoyed it!
I was brought up in Avoca, Co Wicklow, Eire, better known as Ballykissangel! I lectured on antiques for the Brit and Irish govts. Started to renovate antique clocks in 74. Then had a restaurant for a while.
During the 80s I restored pre concrete buildings, and actually wrote a book on the subject. In the 90s, I did pub restoration in Eire. I came to France in 1999. Produced and hosted an eng-lang program on French radio for 11 years 2005 – 16. I now promote off grid living here in la France profonde, restore old clocks and write.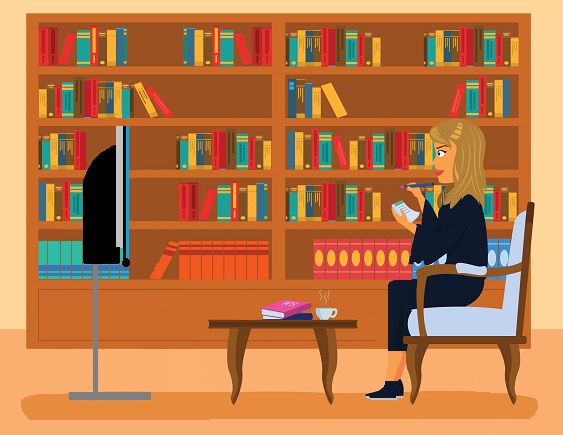 1) Did you enjoy writing when you were a child?
I didn't start any writing till I was almost 25, but having ADHD it got put to one side!
2) Which author shaped your childhood?
I didn't start reading books till I was 15. I found books on Tibet in the senior library and only read books about Tibet, so not a particular author.
3) What motivated you to begin your first novel?
I had a strange dream, which led to a series of six books and a seventh now in the making. French based policiers.
4) Do you plot your book, or are you a pantser?
Having ADHD doesn't really cater for forward planning!
5) What is your average writing day?
I usually spend about 4 hours writing a day.
6) What is the best thing about being an author?
A sense of purpose, I suppose.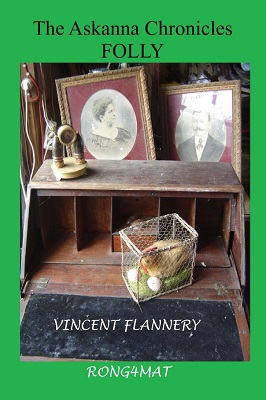 The Askanna Chronicles: FOLLY
Author – Vincent Flannery
Publisher – Createspace
Pages – 137
Release Date – 13th April 2013
ISBN 13 – 978-1484088463
Format – ebook, paperback
Synopsis
Madness and mayhem in an Irish country mansion. I can't deny the influence of Dunleavey, O'Brien and Joyce, in the stories I tell of a chaotic rural Eire. As a child, I met many of the Irish "mad house", such as Behan, Purcell, Desmond Mc Carthy and a host of others, who lived on the lunatic fringes of Irish society.
This set of stories is about the chaotic lives of the members of an Anglo-Irish landed gentry family, who would just as soon, have the butler shot, rather than call the vet!
Purchase Online From:
7) How did you go about researching the content for your book?
I read about six thrillers a week, don't have a TV. Looked at enough of that till I moved to France in 2000.
8) How long did it take to go from the ideas stage to writing the last word?
Depends on distractions, but two recent books only took a month each. Cookbook and one on architecture.
9) What made you choose the genre you write in?
Purley by chance. I've written travel, Irish humour, technical and poetry. So no particular genre, except the policiers.
10) How did you come up with the name(s) for your lead character(s)?
People I know and telephone directories.
11) Can you give us an insight into your characters?
The French policier characters are too busy! I find far too much written space in that genre is given over to, to put it mildly, rather boring bios. I keep descriptions to a minimum: policiers aren't soap operas! I suppose the Irish books have some Flan O'Brien and Dunleavey. The Irish books are purely slapstick and bizarre!
12) How did you feel when you had completed your book?
Time to start another one!
Fun Questions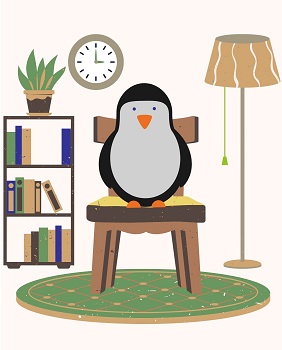 1) What's on your current reading list?
Whatever I see on Amazon in thrillers. I used to read a lot of bios, but ran out of interesting people and no longer can read actual paper books due to print size and tired hands. I only use an eBook reader.
2) Your book has been made into a feature film, you've been offered a cameo role, what would you be doing?
Being 73, I suppose I'd be like Hitchcock, walking a poodle or sitting on a park bench!
3) If you could travel to the fictional world of any book for the day, which would you choose?
One of Dunleavy's, but not any of the US ones and especially not the Tennis one!
4) There's a penguin sitting in your writing chair, what is the first thing he says to you?
'What's Gromit done with my trousers?'
---
I would like to say a big thank you to Vincent Flannery for sharing with us details of his writing life and for a wonderful interview.
Author links

---
Share your thoughts on our interview with Vincent Flannery in the comment section below!
---
The above links are affiliate links. I receive a very small percentage from each item you purchase via these link, which is at no extra cost to you. If you are thinking about purchasing the book, please think about using one of the links. All money received goes back into the blog and helps to keep it running. Thank you.
Like us on Facebook – Tweet us on Twitter – Pin us on Pinterest