The Writing Life of: Claire Sheldon
Claire Sheldon
This week I am thrilled to be interviewing author Claire Sheldon. Claire will be sharing with us details of her writing life, telling us all about her new book 'A Silent Child', which was released on 23rd March 2021, and answering a few fun questions too. This post contains affiliate links.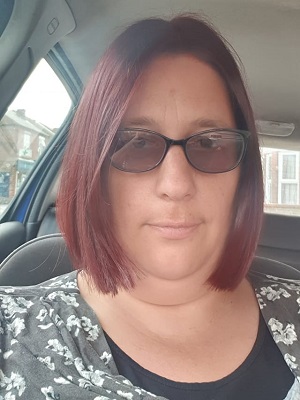 Claire Sheldon lives in Nottingham with her family, a cat called Whiskers and a dog called Podrick.
She suffers from Multiple Sclerosis and as a result of the disease had to reduce her hours working in insurance for an Insolvency Insurer. This spare time enabled her to study a creative writing course which inspired her to write her debut, Perfect Lie and later A Silent Child.
When Claire isn't working she enjoys reading crime novels and listening to music – the band Jimmy Eat World is her biggest muse! Claire is also an avid reader and book blogger. The inspiration for her novels comes from the hours spent watching The Bill with her grandparents and auntie; then later, Spooks and other detective programmes like Morse, A Touch of Frost and Midsummer Murders.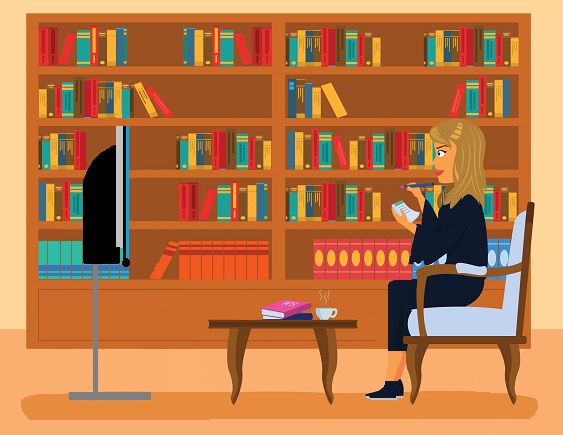 1) Did you enjoy writing when you were a child?
When I was younger, I used to write stories that went on forever and never ended. I think they were just endless ramblings.
2) Which author shaped your childhood?
Sadly, I didn't read much as a child, I used to in fact hate reading, I don't know if this stems from being made to read at the dinner table or what. But I didn't really get into reading till quite late on.
3) What motivated you to begin your first novel?
My first published novel – my health and suddenly having endless hours to fill with something after I had my hours cut at work. Throw in an adult education creative writing class and reading books by amazing authors the rest they say is history.
4) Do you plot your book, or are you a pantser?
I'm certainly not a plotter, I'd say I'm more of a pantser but I tend to have ideas while I'm at work etc and then they get written or planned in. With writing a series you'd have thought I'd be a plotter…
5) What is your average writing day?
With being a parent and working full time partly from home and once a week in the office in Nottingham. I don't really have an "average day" I just tend to fit in writing whenever the fancy takes me…
6) What is the best thing about being an author?
Getting random emails from people who have read my books, those five-star reviews that you weren't expecting.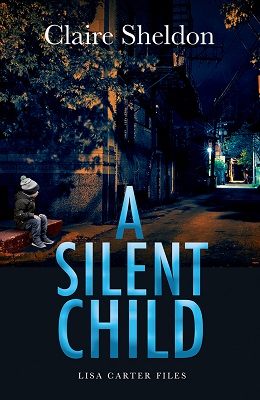 A Silent Child


Lisa Carter Files Book Two
Author – Claire Sheldon
Publisher – Ruby Fiction
Pages – 247
Release Date – 23rd March 2021
ISBN 13 – 978-1912550470
Format – ebook, paperback, audio
Synopsis
The streets are no place for a child …
After a traumatic event that almost ripped Jen Garner's family apart, life is finally starting to get back to normal. Then a woman's body is found in the river. Shortly afterwards, a young boy is discovered wandering the streets. He refuses to speak to anyone, just repeats one name over and over, to the confusion of most of the local authorities –but Jen knows exactly who he's asking for, and it's enough to make her blood run cold …
Purchase Online From:
7) How did you go about researching the content for your book?
The research for my second book A Silent Child was mainly done through a lot of internet research into immigration and looking at pictures of drowning victims. My husband is a firefighter, so I got a lot of information from him and his colleagues about arson. Then there's books such as Stephen Wade and Stuart Gibbons fantastic series, Val McDermid's non fiction book "Forensics" and of course "Forensics for dummies"
8) How long did it take to go from the ideas stage to writing the last word?
I came up with the idea for my second book while writing my first, the same seems to have happened with the third and fourth.
The first half of A Silent Child was written during the excitement of getting signed and was completed when Perfect Lie came out in March 2020. So I guess it took over a year.
9) What made you choose the genre you write in?
I was brought up watching a lot of crime on television such as the Spooks and The Bill. I also used to daydream a lot about being an undercover police officer and the "what if" of having a secret identity that no one knew about.
10) How did you come up with the name(s) for your lead character(s)?
Whenever I have written my main character's they have always had the same names James, Jen, Chris etc. Everyone else came from looking around the office at work and the people I know.
11) Can you give us an insight into your characters?
At the beginning of A Silent Child, Jen is trying to hold on to her marriage and regain the trust she used to have with James before she disappeared.
Chris and Hannah are very much in love, but Chris is having health issues which he is desperately trying to hide from everyone with little success.
12) How did you feel when you had completed your book?
When I finish the first draft let's say I'm like it's over… When it comes to be submitted to my publisher, I'm more of a thank f*ck that's over.
Fun Questions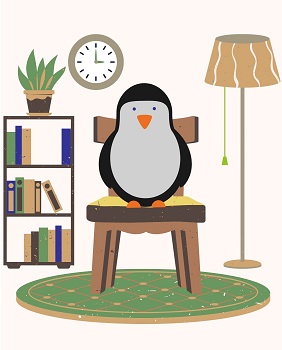 1) Do you have a favourite quote you live by?
Usually "it was a good idea at the time"
One dog Podrick (don't ask hubby named him) and a cat who has various names Victoria (RSPCA name) Whiskers (kids name) or cat….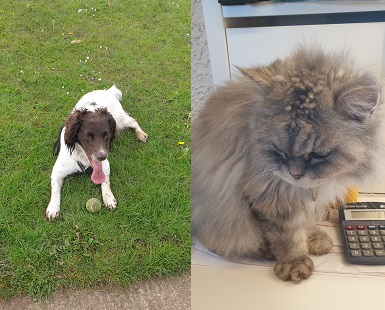 3) What's on your current reading list?
So many I'm one behind with C L Taylor and Louise Jensen's book but I am currently reading Ragdoll by Daniel Cole and after that…
4) Your book has been made into a feature film, you've been offered a cameo role, what would you be doing?
I think I'd want to come in as one of the undercover detectives on Max's team.
5) If you could travel to the fictional world of any book for the day, which would you choose?
Narnia always loved the lion, witch and wardrobe, and so much undisturbed SNOW!!!
6) There's a penguin sitting in your writing chair, what is the first thing he says to you?
Ta-dar, and don't worry you CAN keep me (I love penguins!!!!!)
---
I would like to say a big thank you to Claire Sheldon for sharing with us details of her writing life and for a wonderful interview.
Author links




---
Share your thoughts on our interview with Claire Sheldon in the comment section below!
---
The above links are affiliate links. I receive a very small percentage from each item you purchase via these link, which is at no extra cost to you. If you are thinking about purchasing the book, please think about using one of the links. All money received goes back into the blog and helps to keep it running. Thank you.
Like us on Facebook – Tweet us on Twitter – Pin us on Pinterest