Christmas with Books2Door
Christmas with Books2Door

AD – If you have never heard of Books2Door then you need to check them out. They are an online bookshop specialising in children's books, though they do have some YA and adults books too, and their books are a lot cheaper than most other stores, quite often up to 80% less than the RRP.
They began trading in 2004 with the sole aim to make books affordable for readers. They have a dedicated team available to help you, though their site is really easy to navigate. They also have a 4.9 out of 5-star review rating on Trustpilot, so you can see they are a trustworthy and friendly company.
Their delivery charges are reasonable and free within the UK for orders over £35. Plus, they also post worldwide. As well as all of the above, the company also has Book Points. By earning points with your orders, you will get 10% cashback on your future orders of over £10. You can also use your points to get free delivery. Plus, if you refer your friend, both of you will get a £5 discount when your friend makes a purchase. This discount can be used on your orders of £30 or more. Now doesn't that sound fab!
I love the company so much that this is the third time I have showcased their books – Check out our previous Books2Door posts.
---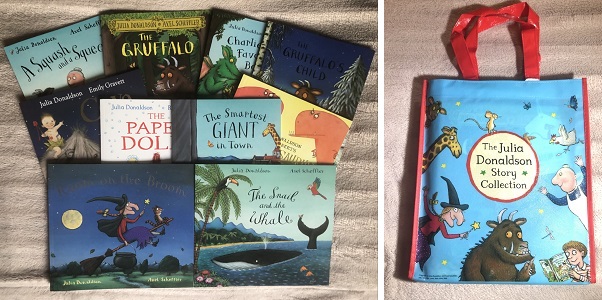 With Christmas fast approaching I know a lot of you will be looking at books to gift and Books2Door have a great selection of books at affordable prices. Take this Julia Donaldson Story Collection of 10 Picture Books In a Blue Bag. The RRP for these books is £68.90 but check out the Books2Door price of just £16.99. Wow! The maths is pretty easy to do, but that works out at just £1.69 per book, and that isn't taking into consideration the fab bag they come in.
This set would make an amazing gift for a child. Check out the titles included in the set below:-
1. The Gruffalo
2. The Gruffalo's Child
3. The Snail and the Whale
4. Room on the Broom
5. A Squash and a Squeeze
6. Cave Baby
7. The Paper Dolls
8. Charlie Cook's Favourite Book
9. The Smartest Giant In Town
10. Tyrannosaurus Drip
---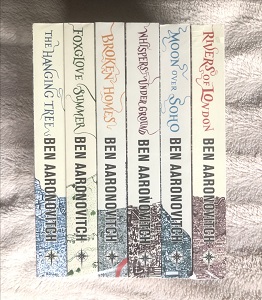 Fancy something for those a little older? The take a look at the tremendous Rivers of London collection of 6 books from author Ben Aaronovitch. This set has an RRP of £53.94, but as you will have guessed Books2Door has the set much, much cheaper at just £14.89. This series is amazing and well worth a read.
The books included in this collection are:-
1. Rivers of London
2. Moon Over Soho
3. Whispers Under Ground
4. Broken Homes
5. Foxglove Summer
6. The Hanging Tree
---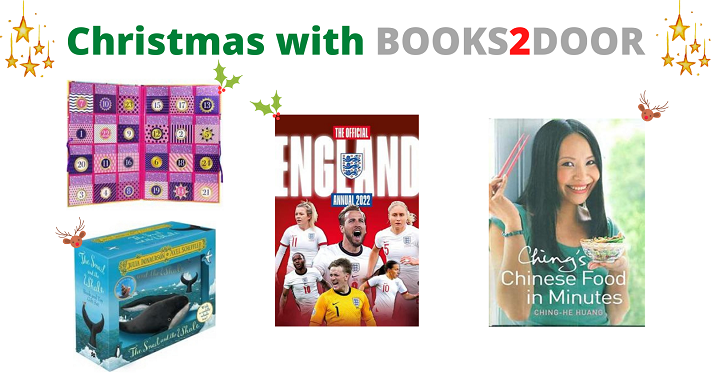 As well as outstanding collections of books at remarkable prices, this Christmas Books2Door has children's storybook advent calendars, Annuals, Cookbooks, and Gift Sets for Babies.
Plus, a whole website filled with books for you to peruse.
---
Books2Door has so many affordable, giftable books that you will be spoilt for choice, and may just come away with something for yourself too. So click the link below and take a look.
You can also connect with them on Facebook, Twitter and Instagram.
---
Share your thoughts on 'Christmas with Books2Door' in the comment section below!
---
Disclosure: I received the books for free for the purpose of this review. All thoughts, photos and opinions are entirely my own. Prices are correct as of 19th November 2021.
Like us on Facebook – Tweet us on Twitter – Pin us on Pinterest